We haven't given up on you yet, athleisure. Yes, there's the tentative return to the office. Yes, there's some excitement around building back up to a two-category wardrobe for work and play. Yes, I'm running out of excuses to continuing rotating the same five pairs black leggings because "who sees my bottom half on Zoom anyway?" But would we have to give it all up if athleisure met us somewhere in the middle?
That's where New Balance & Bandier's new collab comes into play. The two athletic apparel brands combined forces to create an ultra stylish, wear-it-everywhere collection in sunny, warm and neutral colors and smart silhouettes that look put together and polished. The limited-edition collaboration, out today, features two sneakers and 10 clothing items, including matching co-branded sweats, corset-detailed bodysuits and tanks, and the perfect dolphin-hemmed, double-layer run shorts. Apparel ranges from $58-$298 and the sneakers, including a burgundy-trimmed iteration of NB's classic 327, retail for $130-$140 each. Here's a look at some of our favorites from the collection.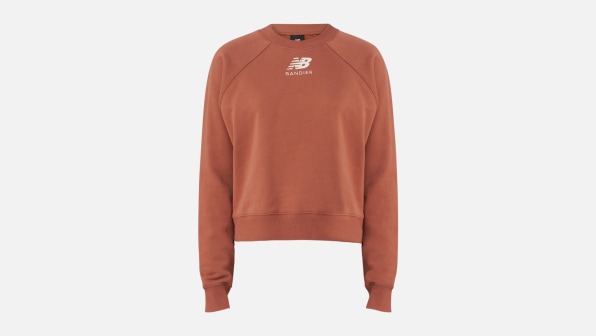 New Balance x Bandier Fleece Sweatshirt
Available in a flirty pink aptly named Watermelon and this creamy Terracotta, these co-branded cropped sweatshirts are perfect for post-workout or out to brunch, looking equally great with bike shorts or a pair of high-waisted denim.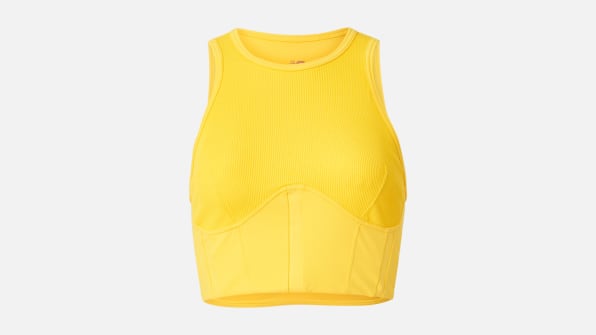 New Balance x Bandier Corset Tank
Faux-corset boning give shape and interest to this high-neck crop. It has enough support for a sweaty class, but is structured and stylish enough to pair with a blazer or silk skirt.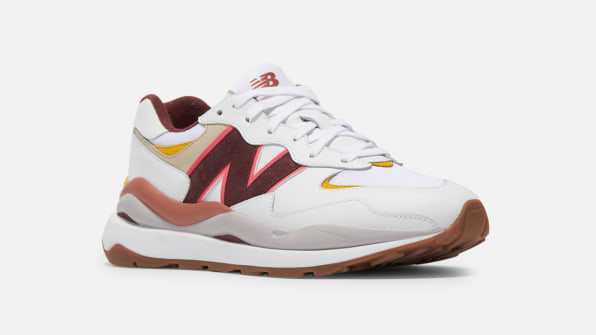 New Balance x Bandier 57/40 Sneakers
One of New Balance's most loved styles gets a fashionable update with wine-hued accents. And they're still just as comfy as the originals.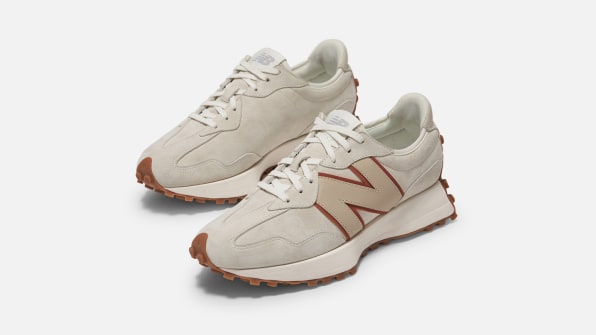 New Balance x Bandier 327 Sneakers
Add these retro trainers to your mix: ideal for morning jogs or leisurely walks through the farmer's market. This classic never goes out of style.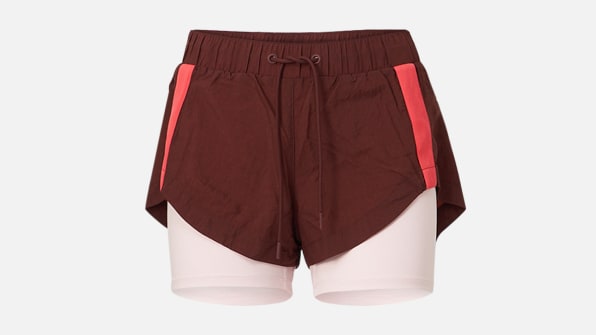 New Balance x Bandier Woven Tech Shorts
Run like the wind—or lounge all afternoon—in these double-layer tech shorts, complete with a layer of compression shorts that keep chafing down and keep you ready for any workout that comes your way, no matter how rigorous.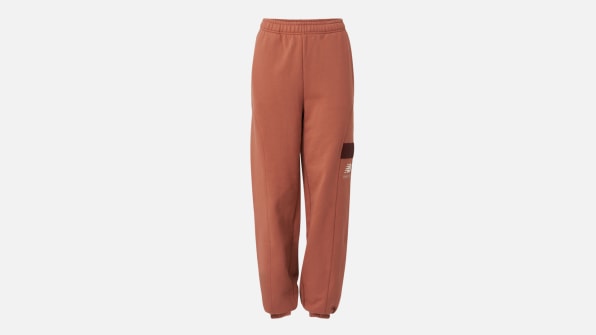 New Balance x Bandier Fleece Jogger
We never said we'd give up sweatpants.
Fast Company's Recommender section is dedicated to surfacing innovative products, services, and brands that are changing how we live and work. Every item that we write about is independently selected by our editors and, wherever possible, tested and reviewed. Fast Company may receive revenue from some links in our stories; however, all selections are based on our editorial judgment.