When Apple Music named Ebro Darden as its first head of hip-hop and R&B in 2019, Darden, who's also the cohost of Hot 97's Ebro in the Morning, one of the highest-rated hip-hop and R&B morning radio shows in the United States, saw it as more than just an opportunity to go global. It was a chance, he says, to expand his mission "to platform the other genres where Black artists don't get to shine."
Last year he commissioned Black artists across genres from country to gospel to create original music for an Apple Music compilation celebrating Juneteenth. He's also been able to amplify international Black artists who don't yet have a strong presence stateside. Last year, Darden toured South Africa with a camera crew to spotlight Sjava and Shane Eagle, among others, for a special episode of his show Rap Life that was featured across Apple Music's platforms and YouTube. And in June 2020, Darden chose Nigerian rapper Rema for Apple Music's monthly rising artist showcase Up Next. By showcasing African music worldwide, Darden has helped Apple Music expand on the continent: The service launched in 25 African countries last year, and global plays of African music genres increased more than 230% compared to 2019.
Fast Company: You work hard to surface lesser-known artists for the U.S. market. How do you see this effort as affecting the industry as a whole?
Ebro Darden: For me, it's about us being able to see us, hear our music, celebrate our music. Black music is our natural resource. Nobody can make our music like us. Nobody sounds like us. And nobody's had our experience. We've got to see ourselves globally and understand how much value we have.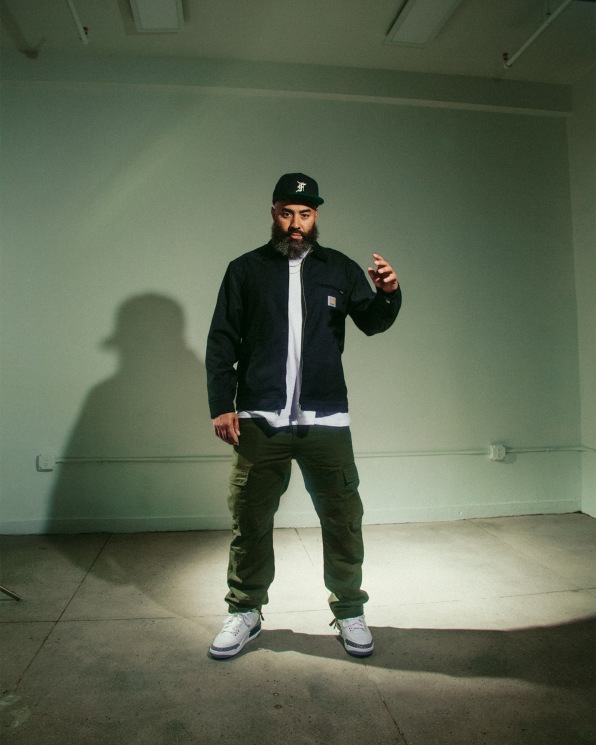 What's it like knowing that Apple created this position just for you? Is there extra pressure?
It's our responsibility to make sure that Black music is cared for in this digital space. Almost every piece of popular music we know today came along because of Black people. When you think of house music, rock and roll, blues, and country, you don't think of our face [even though you should]. Part of caring for Black music is making sure that we take care of that legacy and make sure that artists who are Black and who want to make that music know that there's a space for them.
Last year, you adapted your show Rap Life into filmed events at Howard University and Clark Atlanta University. Why did you translate your programming for academia?
The scholastic world and the music world should be closer. A lot of these artists, while they may have not gone the traditional route of starting a business, ultimately they end up creating brands, having marketing ideas, becoming multimillion-dollar business owners. The more we can embrace those guys who have done it the unorthodox way and [teach their stories] to the people going the more traditional route, the better off our communities will be.
Read more about Fast Company's Most Creative People in Business 2021