I've used this section as my platform to let the world know: I don't like the heat.
That said, my apartment can sometimes turn into a horrible swampland—leaving me to abandon my oven for three months, and huddle in front of a well-designed air conditioner instead. The worst part isn't the days of strategically aligning fans and open windows to create a cross breeze, it's the night. That's when heat from my 5-story brownstone can creep through the walls and into my bedroom, leaving me to wake up in a sweat bath several times through the evening.
The Sleep Foundation recommends that, for a comfortable night's sleep, you keep your room between 60 and 67 degrees Fahrenheit. While your body tends to dip in temperature throughout the night, your circadian rhythm depends on optimal lighting and temperatures to move through the stages of restorative sleep. A room that's too hot can lower your sleep quality, disrupting your REM and slow-wave sleep—and subsequently, your following day. Sound familiar?
Luckily (unluckily?), you're not alone. And solutions for a better, cooler night's sleep are aplenty: Some are tried-and-true like percale or linen sheets, and some more technologically experimental, like individualized temperature-control devices that promise to help regulate way-too-hot conditions. Here are 10 we like.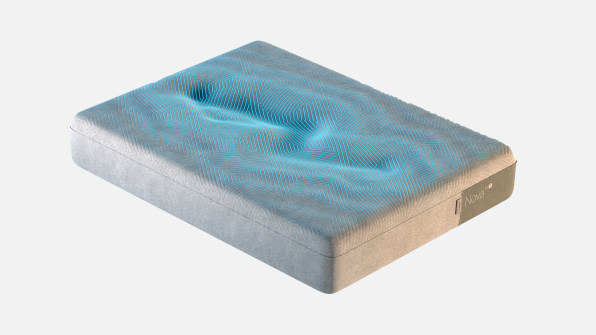 Casper Snow Mattress
Earlier this year, sleep brand Casper debuted an update to its signature hybrid mattresses: The new Snow mattresses, part of Casper's Cooling Collection of products. The two mattresses—available in the Wave or Nova Hybrid models—include bands of what Casper calls HeatDelete, a phase-change material that absorbs excess body heat throughout the night.
Purple Harmony Pillow
I love Purple's luxurious Harmony Pillow collection for its comfort and adaptability, but also because it keeps my head cool on the sweatiest of nights. The pillow, which comes in three heights depending on your sleep position preference and body frame, features an outer layer of Purple's signature gel open grid and a ventilated foam latex center, encouraging maximum airflow and support.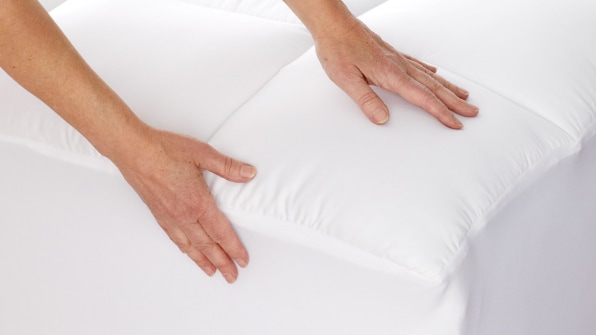 The Company Store Cooling Mattress Pad
Mattresses can overheat when air isn't able to circulate, leaving heat and moisture to be trapped between you, your sheets, and the layers of foam and batting below you. If you're not ready to commit to a new mattress, try a cooling pad, like this one from the Company Store, which features a special moisture-wicking poly-blend, keeping your bed plush, but not steamy.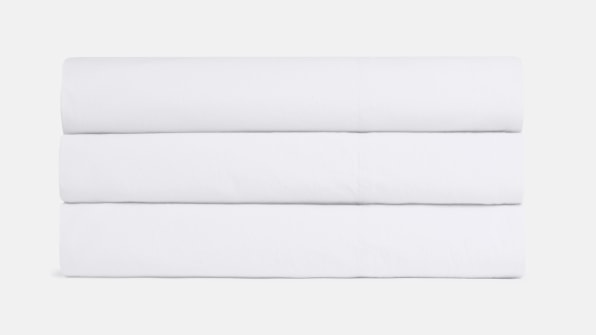 Parachute Percale Sheet Set 
When the heat strikes, I also trade my sheets for lightweight, breathable percale, which always feels cool, crisp, and welcoming on a hot night. We like DTC home brand Parachute's Percale Sheet Sets, made with luxurious Egyptian cotton that just gets better with every wash.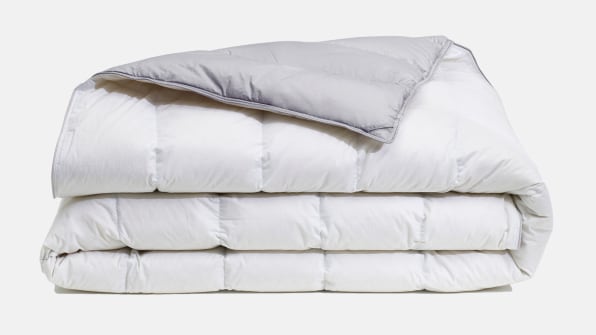 Casper Humidity Fighting Duvet
Casper also has bedding in its Cooling Collection, including the Humidity Fighting Duvet. The lightweight, down insert features a layer of merino wool—which may seem counterintuitive, but I can attest that the natural fiber wicks moisture and is super breathable—making it surprisingly comfortable even on humid nights.
The Citizenry Stonewashed Linen Bedding
Linen looks great all year round, but swapping out your sheets in the summer can save you a lot of warm weather woes. The Citizenry's beautiful, already broken-in collection is made by an artisanal mill in Portugal and is ideal in any climate.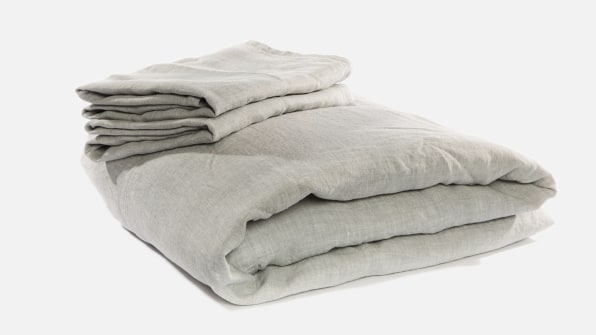 The Modern Dane Linen Duvet
Likewise, linen is a naturally antibacterial material, making it great for nights when you might break a sweat. But if you're not ready to commit to a full sheet set, Modern Dane—a new sustainably focused bedding brand, based in Seattle—has slightly more lightweight, but just as dreamy, one-off linen offerings. The company's fluffy organic-certified duvet cover is a great way to incorporate texture and airiness into your bedroom.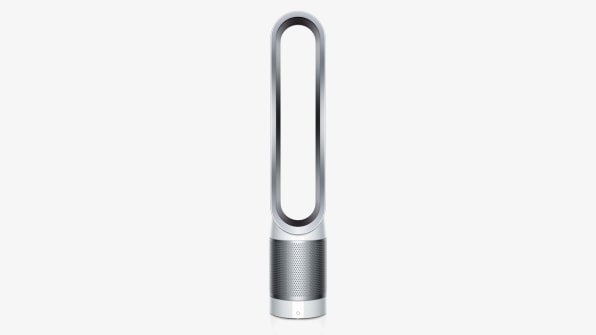 Dyson Pure Cool TP01
Sleeping with a fan on is undoubtedly helpful in sticky situations, but if you have allergies or are sensitive to a steady stream of air through the night, a purifier can be a good addition. Dyson's Pure Cool TP01 is both a fan and a purifier. While it might not replace a powerful window or tower fan, it can contribute to cross-breeze-creation, while zapping allergens and dust kicked up in the process.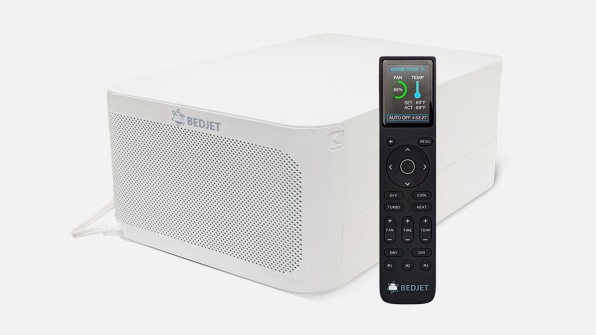 BedJet 3
If you tend to toast up through the night, BedJet could be a solution. The device controls temperatures between the sheets by blowing cool (or warm, if you must) air onto you (or into a parachute-like Cloud Sheet that traps the breeze atop one or both sleepers) like a personal HVAC. The unit is about the size of a game console and can live at the end of your bed. While the founders say it's not meant to replace an A/C, the BedJet 3 is designed for those who wake up mid sleep, uncomfortably drenched in sweat. And if you've ever been that person, you know this could be a game changer.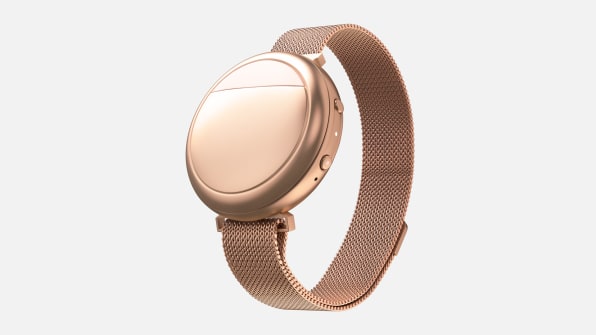 Embr Wave 2
Embr—a wearable, developed by MIT grads, that claims to act as a personal thermostat—recently debuted its newest model, the Wave 2. The updated version features a more compact design with curved edges, making it less obtrusive, easier to sleep with. Tap On for a cold blast directly into your inner wring (via a ceramic plate), which is supposed to offer a full-body cooling sensation. (Likewise, tap the other button for cozy warmth in too-chilly offices and airports.)
Fast Company's Recommender section is dedicated to surfacing innovative products, services, and brands that are changing how we live and work. Every item that we write about is independently selected by our editors and, whenever possible, tested and reviewed. Fast Company may receive revenue from some links in our stories; however, all selections are based on our editorial judgment.