So, what makes a swimsuit great? Fit is the obvious one. When combating crashing waves or sitting all day in the shade, the skintight nature of a swimsuit can be the difference between a good day and a great one. Retention—such as how well colors and material hold up against the sun, saltwater, and chlorine—also matter. Some suits may only see the light of day while on holiday, but that's all the more reason for them to last year after year.
And of course, do we think the suit is flattering? That said, "flattering" is subjective. The way a swimsuit makes you feel when you wear it is a very personal experience, with so many variables that we can't really pick out "the one" for you. But we can certainly make some really great suggestions. 
Swim is a rare fashion category that managed to stay afloat in 2020. One market expert told WWD that they believed, despite canceled or postponed vacations, more consumers were sitting at home by their pools. And with many travel options back—and your backyard inflatable pool going nowhere—we researched some of the best swimwear brands to accommodate almost every need for the season.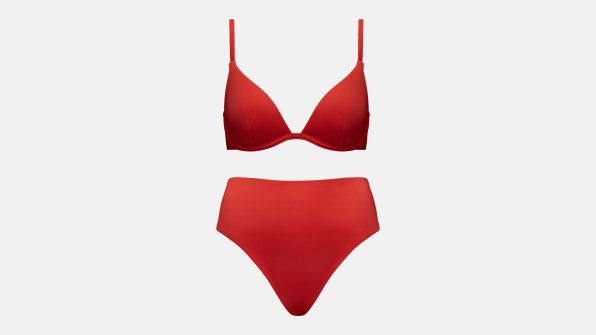 CUUP
Lingerie brand Cuup charmed consumers with its chic unlined styles and curve-complimenting fits when it launched in 2018. This month, the brand entered swim, with separates that borrow from the same signature shapes as Cuup's bra collection. Sizes range from 30A to 42F, so tops feel like they're made to fit, rather than the wide-reaching standardized sizing that often ends in a day of adjustments and spillage.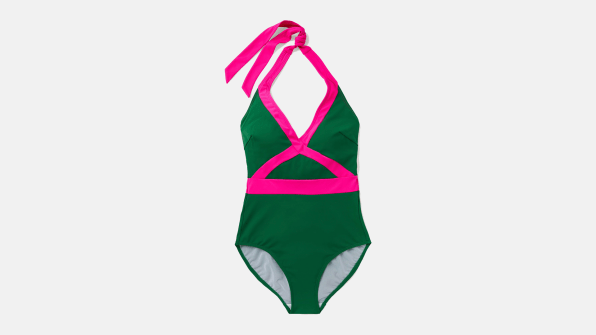 BODEN
If you're not already a stan, Boden's practical and pretty swim collection is a great intro to the British brand. Its swimsuits are strategically ruched, trimmed, and cut for elegant but still comfortable support. Several—like one Fast Company editor's favorite, the Kefalonia suit—use recycled nylon for soft, durable, and earth-friendly fabric.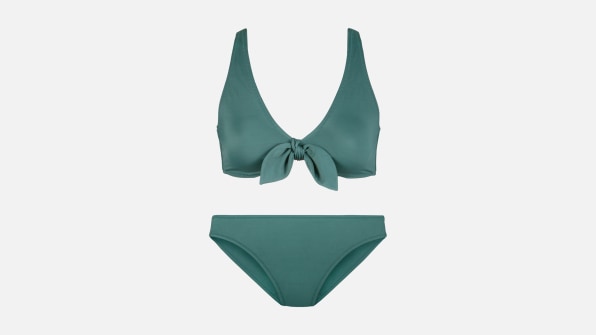 LIVELY
Lively is known to make bralettes accessible to everyone—especially bustier women who never found the support they needed in wireless, pad-free designs. The company's swim collection follows in suit, with supportive, sustainable separates that are size-inclusive, with Busty versions of their bralette tops made specifically for sizes 32DD to 38DDD.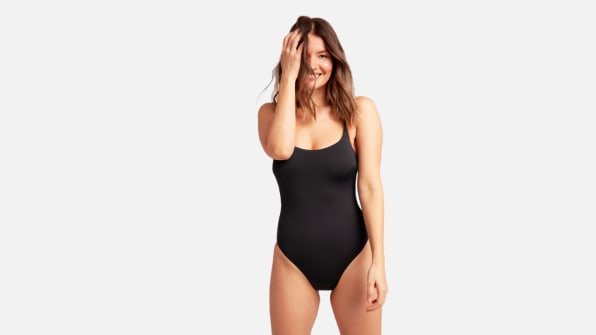 KNIX
Toronto-based Knix is known for its leakproof underwear, and its swim collections offer the same fail-safe relief while weathering the surf and sand. The company's two brands, Knix and Knix Teen, offer comfy Period-Proof bathing suits and separates that can do the work of up to three tampons. (They also also have a range of cute styles for post-period life worth checking out.)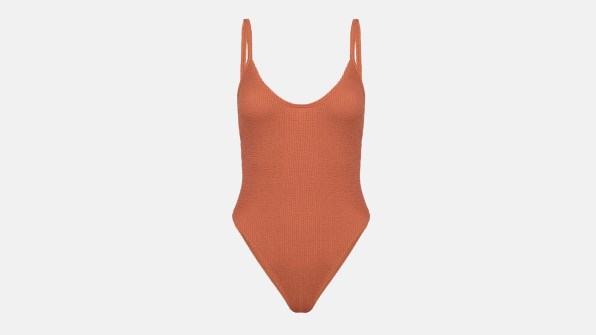 GOOD AMERICAN
In the spirit of its Always Fits denim line, Good American recently introduced an Always Fits Swim collection that stretches to accommodate fluctuating sizes. The minimalist textured pieces joined Good American's existing swim lineup this month with easy-to-wear styles that can stretch or shrink between two sizes—for example, size 1-2 fits a small, a medium, and anywhere in between.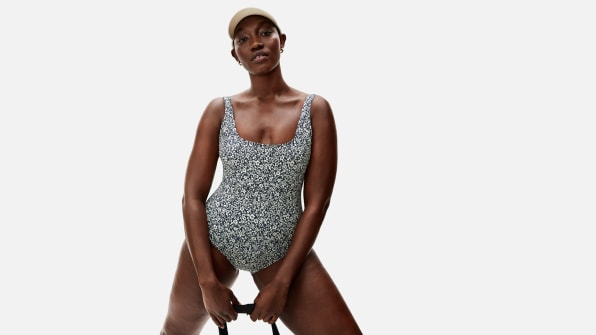 EVERLANE
Of course we can rely on Everlane to create the perfect minimalist swim line. Its new no-fail, affordable swimwear collection spans seven classic cuts with good coverage made from Econyl regenerated nylon.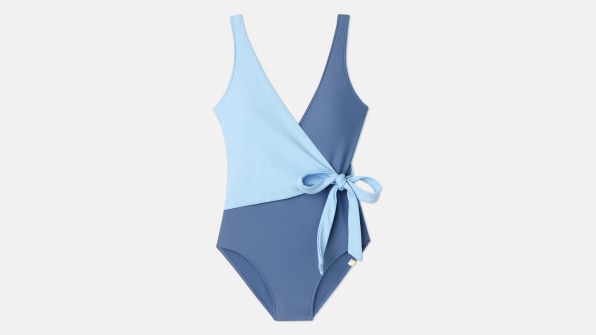 SUMMERSALT
Summersalt's eco-friendly, color-blocked swimsuits are designed for movement and comfort. The Sidestroke—an asymmetrical paneled one-piece—is a cult favorite, but we also love the rest of the range that uses light compression and bright contrasting hues for reliable but whimsical suits.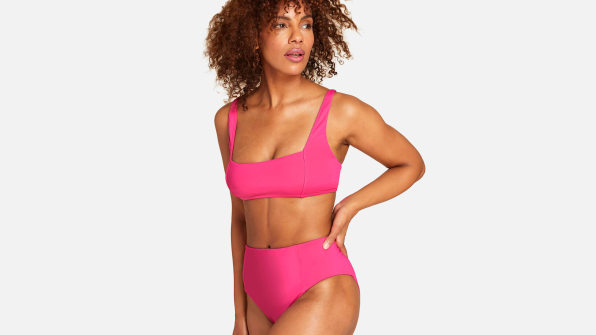 ANDIE 
Andie's tried-and-true swimwear is developed based on fit and wear tests from more than 300,000 women. The collection is available across several signature fabrics—such as the post-consumer plastic Eco, heavily compressed and made for action Ribbed, and the subtly sparkly Luster. Bonus for UPF 50+ protection and access to all-knowing Fit Experts. 
Fast Company's Recommender section is dedicated to surfacing innovative products, services, and brands that are changing how we live and work. Every item that we write about is independently selected by our editors and, wherever possible, tested and reviewed. Fast Company may receive revenue from some links in our stories; however, all selections are based on our editorial judgment.