Netflix creates binge-worthy content. But starting this summer, the tech giant will make a foray into luxurious ball gowns.
Netflix is collaborating with Halston, the American luxury brand, to create a 10-piece capsule collection of gowns priced between $995 and $1,595. The looks—available for preorder in June—are inspired by archival designs featured in the new Netflix biopic about Roy Halston Frowick, the designer who launched the fashion house in 1968. The show, executive produced by Ryan Murphy, premiered on Netflix last week. If you fall in love with a dress you see on-screen, you'll be able to own it.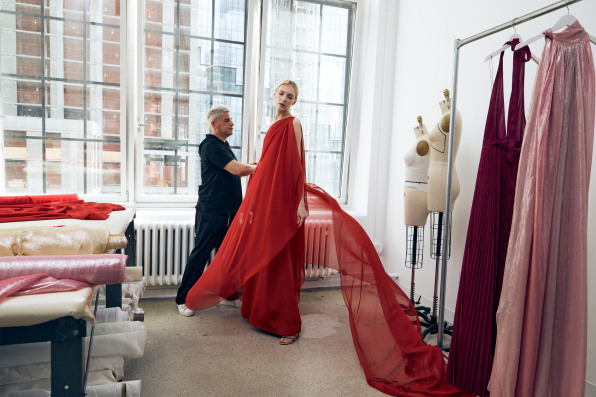 It's not the first time Netflix has explored the world of fashion. In 2019, it partnered with H&M to create a line of clothes that replicated looks from the hit show Stranger Things. With this Halston collection, Netflix is testing the waters in high fashion.
Before filming Halston, Netflix reached out to the clothing brand to gain access to its archive. Jeriana San Juan, the show's costume designer, used these historical gowns to create the outfits that would appear on-screen. But the brand wasn't involved with developing the show or shaping its plot. In February 2021, after the filming wrapped, the two brands began having conversations about creating a collection together. Robert Rodriguez, the label's chief creative officer, worked closely with San Juan to figure out which outfits to reissue from the dozens featured in the show. "It was an opportunity to bring back iconic gowns that Halston himself created, but reinterpret them to make them more modern," says Rodriguez.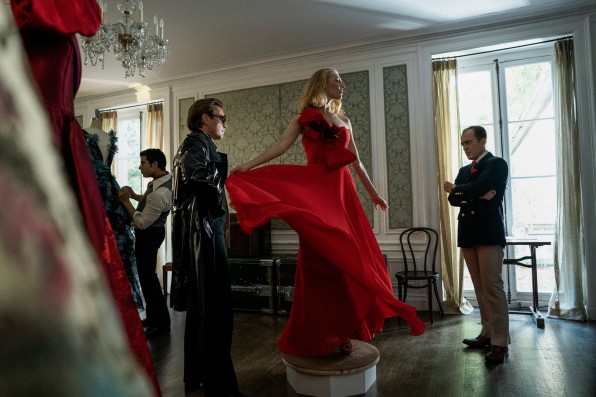 Together, they picked 10 pieces that were popular in the 1970s and 1980s that they believed would resonate with the modern consumer. There's the Beverly, a cascading silk chiffon gown in a dramatic red. The Elsa is a blue batik silk caftan in sapphire blue. The Liza is a gold lurex gown with a sunburst on it. And there's the Anjelica, a ruched viscose jersey one-shoulder dress. "Halston loved color, so we were sure to highlight that, and we focused on the shimmer jersey, which he was known for," says Rodriguez. "I tailored the silhouettes and proportions."
Once Rodriguez designed the collection, Halston showed it to Saks Fifth Avenue and Neiman Marcus. Both retailers placed orders and said they would feature these designs prominently in their window displays in August, when the garments hit stores. "It's a dream come true to be featured in these window displays," says Rodriguez. "It will give the brand new visibility."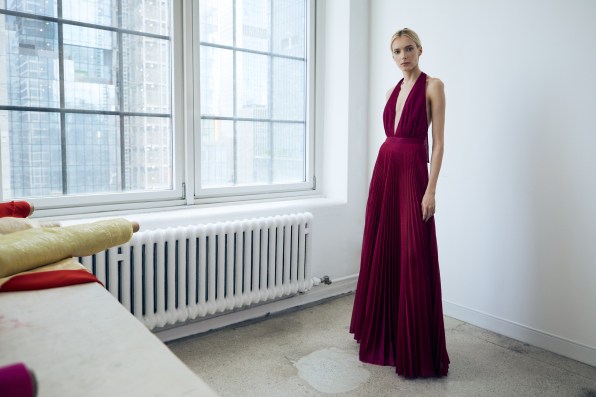 Rodriguez joined Halston a year ago after a decade and a half of running his own eponymous brand. He was tasked with helping to make Halston relevant again, after its star had dimmed considerably from its heyday 50 years ago, when Frowick was still at its helm. Rodriguez hopes this Netflix partnership will give the brand a much-needed boost. "Netflix has such enormous reach that the show is going to introduce a younger generation to the brand that did not know Halston," he says. "It will bring the Halston name back."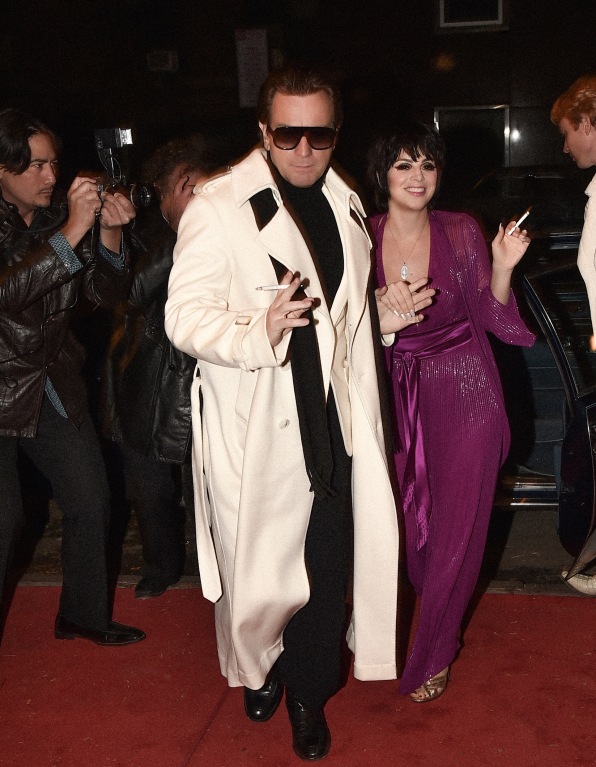 Netflix won't receive any revenues from the sales of the collection; it approached this collaboration as a marketing partnership that will allow both brands to cross-promote each other. Netflix declined to comment for this story, but it's fascinating to consider what the streaming giant could do if it entered the world of fashion in earnest. For many viewers, part of the fun in watching shows is taking in the gorgeous, carefully curated outfits. And Netflix has the opportunity to capitalize on this.
In a future world, Netflix could create a new revenue stream by inviting viewers to shop directly as they watch shows. You wouldn't just drool over the gorgeous outfits in The Queen's Gambit or Emily in Paris—you could click to buy them immediately.