No company has left a bigger mark on the way video games are made than Nintendo. Now, Nintendo has a plan to teach the next generation of game makers.
Game Builder Garage is Nintendo's first game that promises to teach some of the earliest fundamentals in coding. By going through seven foolproof lessons, Game Builder Garage teaches you how to program seven different games including a side scrolling platformer (think Mario), a space shooter, and a kart racer. Game Builder Garage turns complicated coding concepts into cute characters, and a simple connect-the-dots UI. Nintendo imagines the game for middle schoolers, but from what I see, a sharp grade schooler might be able to handle it, too.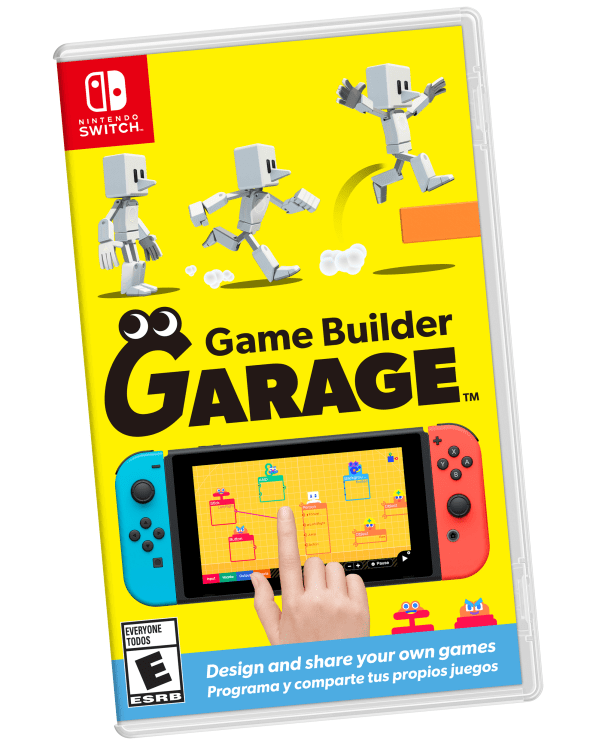 Coding toys and games are a dime a dozen, from robot and hardware kits like Sphero and Kano to countless connected apps and even board games. But there is little evidence that these games do much to teach coding.
The refreshing approach about Game Builder Garage is, even if your child doesn't walk away with some superpower to program on their own, the experience is both challenging and satisfying in its own right. Ultimately, players create games that they want to play, and get a more fundamental understanding of how games themselves work. They might not "learn to code," but will learn to appreciate the process of making games.
The core building elements inside Game Builder Garage are cartoon personalities called Nodons (a play on the coded "node"). These Nodons are characters that talk in speech bubbles to tell you what to do next. They also have their own actions and functions built in, which appear as a little list beneath them.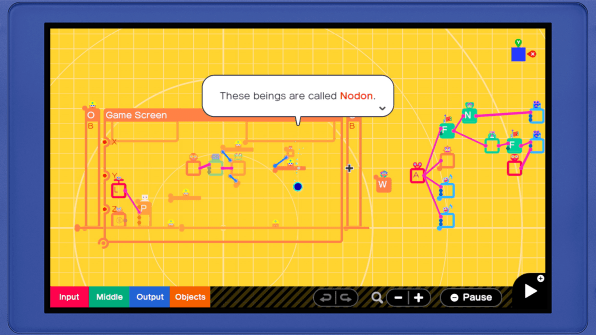 If you want to bring a character into the game, you pull a character Nodon into your workspace. If you want to allow that character to run or jump, you pull a controller Nodon into the workspace. And then you just drag your finger from one Nodon to the other, to make your character jump when you hit a button.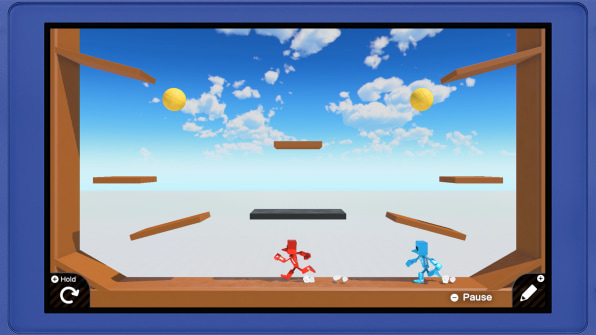 You also can swap from your workspace of code into the live game with a button press. That allows you to test any new features you've added instantly.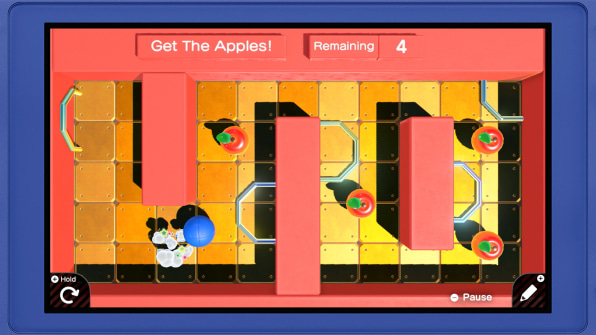 This interface is seamless once you get it down. A live demo I watched run by a Nintendo representative got a character on screen, moving around, within just two minutes. Meanwhile, the tutorials ensure that you can't ever screw up too much, because the UI grays out all options other than the next step in your program.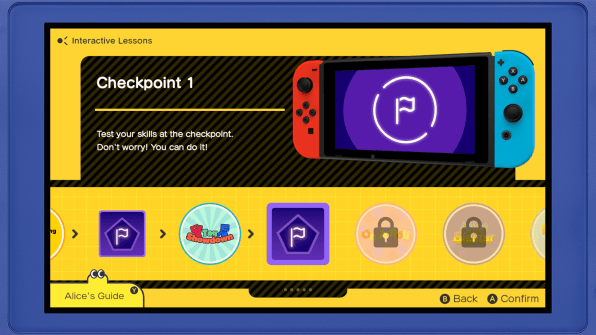 But the real fun of Game Builder Garage happens when you go off script. When you're sick of building from tutorials, you can actually use all of the included elements—from the commands to the art assets—to build your own mini games in Free Programming mode. Then you can upload them online for anyone else to try. You can download games your fellow garage builders have created, too.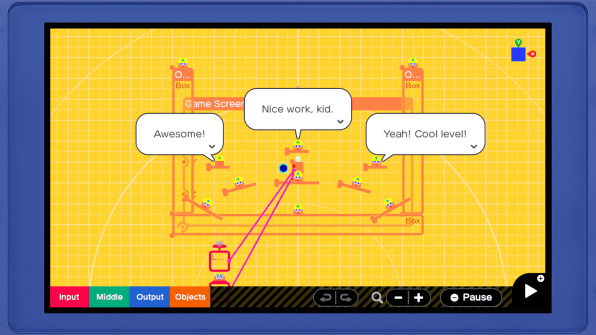 In this sense, Game Builder Garage is reminiscent of a piece of software called Dreams, which was released to the PlaysStation 4 in 2019. It, too, was a game largely about making games, though its interface was far more complicated, and ambitious in scope. The best part of Dreams was that you could play community games as quickly as changing channels on an old TV set—since all these games were coded in the same engine, the file sizes were small enough to make them download instantly.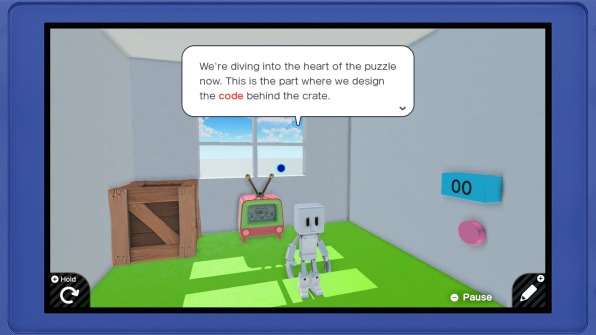 I wish that Game Builder Garage, built upon a similar technical base to Dreams, would offer that same rapid consumption model. I would love to surf my way through game after game after game, trying new experiences as easily as scrolling through TikToks. Instead, you have to download games one at a time from user IDs. However, one promising feature is that when you do download someone else's game in Game Builder Garage, you can then look at the game's code, to reverse engineer any tricks you want to replicate.
None of Nintendo's famous characters like Mario, Donkey Kong, or Zelda are included in the usable assets of Game Builder Garage, so you cannot recreate or riff upon classic Nintendo games in the software. That seems like a missed opportunity to engage young coders—who wouldn't want to code with Yoshi? But if you do want a way to create your own Mario levels, Nintendo has another, stellar option: Super Mario Maker 2. And I both hate and love to say, its touchscreen level creator is so dang good that your child could realize, maybe they don't even need to learn how to code after all!
Game Builder Garage is out June 11 for $30 on the Nintendo Switch.