Of all the places that weren't designed to handle a pandemic, schools may be among the worst. Small classrooms packed with dozens of young people can be swimming with viral droplets. Unable to adapt, schools around the world were forced to send their students home. But it doesn't have to be this way.
"There have been so many schools that have had a lot of problems because they simply couldn't open the windows, or they could only have five people in one space. Stupid things," says architect Rosan Bosch, a specialist in school design. Her Copenhagen-based firm, Rosan Bosch Studio, has designed schools throughout Europe, the Middle East, and Asia, and she's seen how traditional school design can pose problems for health as well as learning. Bosch says educational institutions can be reimagined to adapt to the conditions a pandemic presents.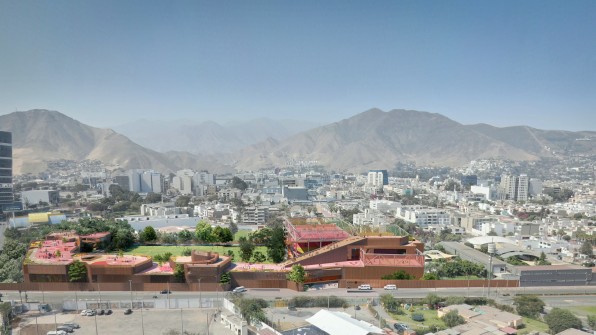 In the design for a new building at Markham College, a private school in Lima, Peru, Bosch's firm has created an environment that ditches packed classrooms and rows of desks for flexible and adaptable spaces that open up to the outdoors and accommodate learning for both individuals and small groups. With future pandemics in mind, the spaces can be reconfigured with movable walls and furniture to create separation between small groups of students, or enable learning to continue in the open air.
Designed during the pandemic in collaboration with architecture firm IDOM, the Markham College Lower School will accommodate 750 students in grades one through six. Construction will begin later this year, and the building should open in 2023. The 100,000-square-foot space relies on natural ventilation and has no recirculated air; it also prioritizes access to the outdoors.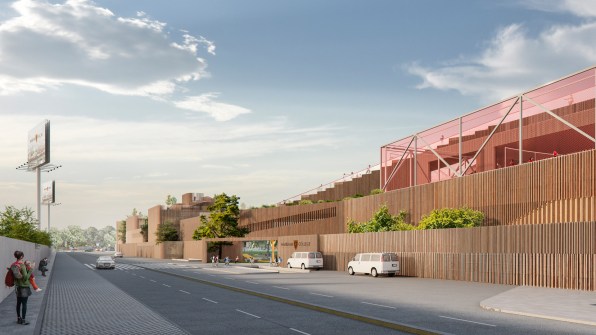 "We tried to create an innovative school that focuses on new ways of thinking about education in general, which is something that needed to be done before the pandemic but which became even more clear during the pandemic," Bosch says. "We wanted to create a building where, in a very open and free way, people can walk in and out. There's a very agile way of moving in and out of spaces."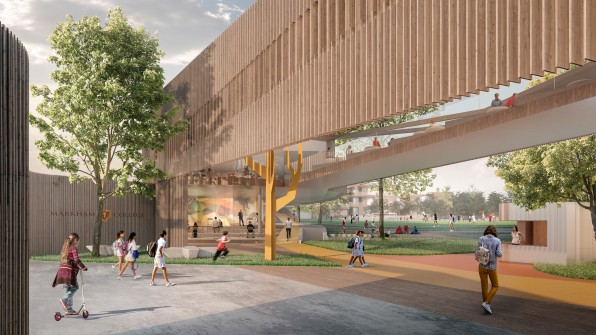 The building is oriented around a large central courtyard and playground, and its learning spaces are all connected by a half-open corridor that the school calls its Río Hablador, or Talking River. Designed for circulation, the space also operates as an extended learning environment, where classes or small groups of students can move into small, informal breakout spaces.
Along this pathway are a series of rooms and spaces of various sizes that Bosch calls differentiated clusters. They may be used for lab-based learning, with large tables and equipment, or for individual focus time, with small pods and caves that students can crawl into.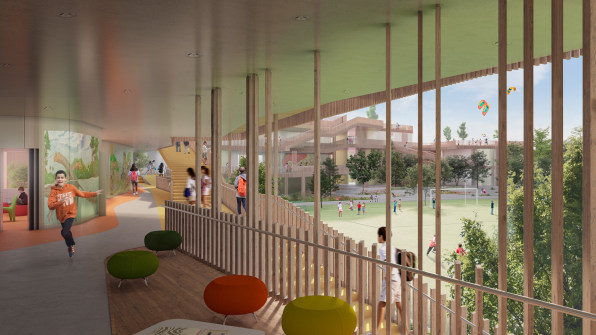 Known for its innovative and unconventional school designs, Rosan Bosch Studio won the design competition for the new building at Markham College by integrating health into all of its learning spaces. The corridor connecting these spaces could seem to be distracting for students, but Bosch says the use of mostly calm, light colors and natural materials helps keep students focused. But she and her collaborators are also not shy about injecting color, with some pieces of bright furniture sprinkled in.
Bosch compares this to the way bees find a flower in a field. "We use color in the same way, so you actually have a very calm environment, and then when you put a drop of color, it creates this attraction to this one specific function or element," she says. "We look at nature to play with that."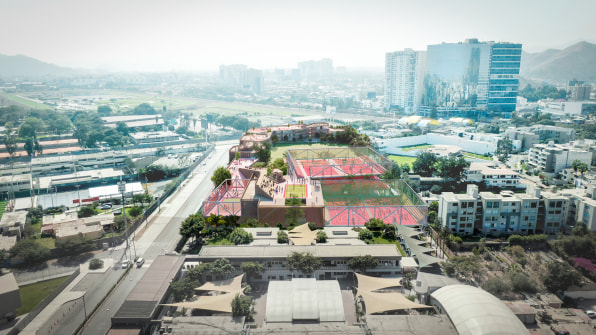 This injection of color is also partly a response to the way the pandemic has limited people's exposure to varied environments. "We have been on a diet of sensory perception," Bosch says. "This diet made us even more hungry for interactions, not only watching something and listening to something but also feeling it in all different ways."
The clusters in the school building and the interactivity of the corridor are attempts to bring life back to the school environment. These were inspired by the school closures seen during the pandemic, but are also representative of Bosch's belief that design can change and improve the way education happens.

"In our society, we force our kids into an educational system because we believe that that is supposed to develop them as human beings," she says. "That kind of assumption I disagree with, because I can see a lot of schools do the opposite. They make children lose their belief in themselves, or maybe become less creative instead of becoming more creative."
The openness and fluidity of the space is something that will be relevant far beyond this pandemic and any to follow, Bosch argues. "Because you move around, because you experiment," she says, "it fosters in both teachers and students a much more agile mindset."