"This is not just a show. This is a new sport—a new sport competition in outer space."
So declares Andrea Iervolino, the founder of Space 11, an entertainment company dedicated to producing TV shows, movies, live events, and sporting events set in, yes, space. First up is a reality-TV series, Galactic Combat, that will follow 40 mixed martial arts fighters from around the world training to prepare for fights that take place in space—and thus without gravity. The show will chronicle their training for what Iervolino has coined MMA-Zero G fighting (the new sport). Thirty-two of the contestants will be eliminated during training, leaving eight to compete in the actual competitions.
Only the finalists will board a rocket ship and go into space, where the final fight will take place in the ship as it orbits the Earth for 90 minutes, which is the time it takes for a full trip around the planet.
The announcement of Galactic Combat follows a space entertainment theme that is starting to heat up in Hollywood. Tom Cruise is starring in a $200 million Universal feature film that will be shot entirely in space, in collaboration with Elon Musk's SpaceX. Doug Liman (Edge of Tomorrow) is directing the film, which is slated to start filming this fall.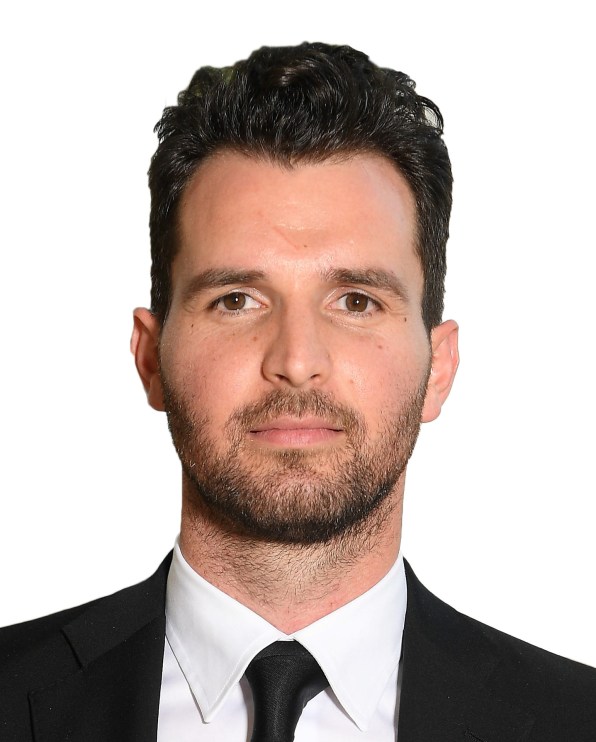 To Iervolino, a veteran producer (The Merchant of Venice and the upcoming biopic about Ferruccio Lamborghini, starring Alec Baldwin) and the founder of Iervolino Entertainment, Galactic Combat isn't just about a cool, new frontier in entertainment. It's about creating a new sport along the lines of UFC, which is an estimated $7 billion enterprise with a global following and massive digital and linear platforms.
"If you take UFC, it has a huge fan base," says Iervolino. "My goal with this new format is, I don't want to lose UFC fans—we need to embrace all of them. The whole MMA world. But the goal with Zero-G fighting is to make the concept much wider."
To help him do this, Iervolino has hired former MMA pro fighter John Lewis to serve as VP and promoter for Galactic Combat, which is currently in preproduction and hopes to hit the air in 2023, though Iervolino said it could be ready to go in 2022.
As for where the 12-episode show will be distributed, Iervolino said he plans to sell the show through the "traditional TV sales model," territory by territory, approaching "all the big players."
The entertainment draw of the show—beyond the novelty of space—is the lack of gravity that the fighters will have to cope with and adapt to. "When people try to punch you in zero gravity—I don't know if you've seen the video of a baby pushing a person [in zero gravity] and the person goes to the other side of the room," says Iervolino. "It's a totally different way to punch someone. It's a very different type of training." He added that he didn't think this meant the fighting would be more violent than traditional MMA combat.
Iervolino has been investing in space-based entertainment for a few years now, bringing on former SpaceX employees, astrophysicists, astronomers, and other experts to his Space 11 team. But he says it wasn't until recently that he felt confident enough in the safety technology to embark on a project."When we first started to work on Space 11, we were super quiet about it," he says. "No one knew if the technology was ready." But after doing two years' worth of tests, Iervolino says his team told him, "We are [ready]."
"The important thing is you need to be safe enough to be inside the rocket. . . . You need to come back safe."
Galactic Combat is just the beginning, says Iervolino, who says that he has developed 50 other formats for space shows that he'll be rolling out. "This one is doable. Having two guys fighting in a rocket orbiting the Earth is easy."