Creating a stonewashed or distressed look on a single pair of jeans requires 15 gallons of water. Uniqlo, which makes upwards of a million pairs every year, wants to cut down on this water consumption.
Last year, the Japanese retailer opened a Jeans Innovation Center in Los Angeles to develop more eco-friendly approaches to manufacturing jeans. Today, it unveils its first major innovation: BlueCycle, a new manufacturing process that uses 99% less water in the finishing process, which softens and distresses denim. Given Uniqlo's enormous scale—its parent company is the world's most valuable clothing retailer—this new approach could have a large impact. Still, given the perilous state of the planet, it's worth asking whether incremental improvements like this are enough.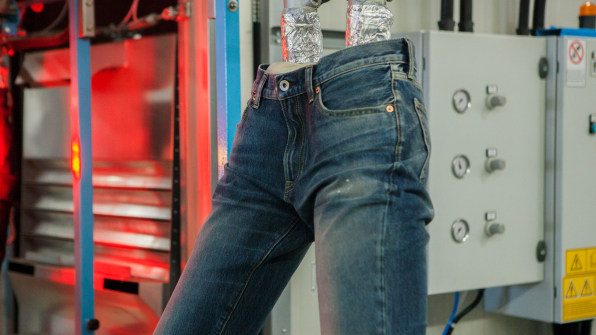 Consumers are increasingly aware of fashion's devastating impact on the planet, and many are searching for more ethical options. Fast Retailing—Uniqlo's parent company, which also owns Theory and Helmut Lang—hasn't fared well in recent sustainability reports. Business of Fashion's sustainability index, which was most recently published in March, ranked Fast Retailing last among mass-market brands, falling behind H&M, Levi's, Gap, and Inditex, Zara's parent company. It scored poorly in every category BoF tracked, including its management of water.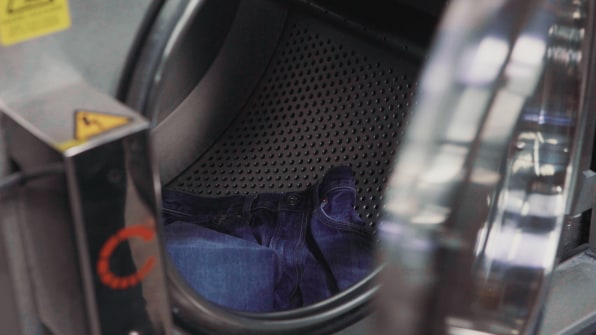 BlueCycle is Uniqlo's effort to catch up to its peers. At the Jeans Innovation Center, technology and materials experts have been experimenting with equipment that will cut down on water usage throughout the finishing process. Fast Retailing is a $5.96 billion company with a complex global supply chain, which means the company needs solutions that it can quickly and realistically apply across its factories, according to Jean-Emmanuel Shein, Uniqlo's director of corporate social responsibility. "We're focusing on what is feasible at scale," he says. "We're interested in approaches that do not require highly specialized resources to achieve and can be done in different countries."
The team settled on three sustainable techniques that are already on the market. First, rather than washing jeans in industrial machines for hours to soften the hard denim, Uniqlo is using ozone gas and tiny bubbles that percolate into a froth. This has a similar softening effect, while only requiring a small cup of water per pair.
To create a stonewashed look, Uniqlo previously used pumice stones, but they would quickly break down, producing a residue, so the brand switched to artificial stones that last much longer. Finally, Uniqlo had relied on workers to sandpaper jeans to create a distressed look, but the brand will now use lasers that can accurately create this look with far less time and labor.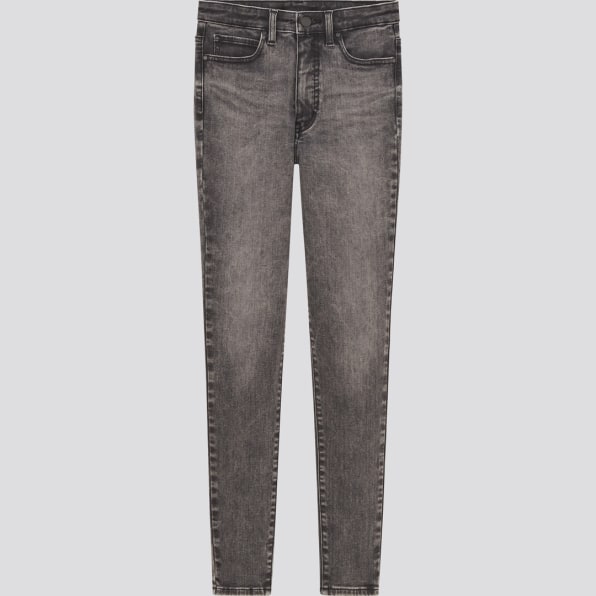 To some experts, these changes aren't ambitious enough. "It's really hard to read the research coming in about the environmental and social crises that the industry is wrapped up in and to be greeted by these incremental improvements," says Maxine Bedat, the founder of the sustainable-fashion think tank New Standards Institute and the author of the forthcoming book Unraveled. "I don't want to discourage what brands are doing, but we need to push for—and achieve—much greater gains." Ultimately, she believes the problem lies with the sheer volume of garments that the fashion industry is churning out—making things more eco-friendly won't matter if that doesn't change.
On top of that, many of the techniques that Uniqlo is unveiling are already being used by its peers. In 2011, Levi's developed a finishing method that only requires a thimbleful of water to finish jeans, and in 2018, it started using lasers to distress jeans. By 2020, the company had applied these techniques to more than 80% of its jeans. "The machinery is not unique to us," Shein acknowledges. "The secret formula is the carefully calibrated combination of tools we're using and disseminating across our supply chain."
Shein says Fast Retailing is working to apply this technology across all of its brands, but its supply chain is spread out among 51 factories and 84 mills across the world. This means working closely with each of these facilities to help them buy these more sustainable machines. Still, "it's not always entirely up to us," Shein says. "We're not entirely vertically integrated so we don't have 100% control."
While Bedat acknowledges that it's challenging for businesses to reconfigure their supply chains, she believes it's vital to do this work. "These large companies set these supply chains up," she says. "It's a little odd to then turn around and say that they're so big it's hard to change these systems."