Is it time to break up with fast fashion? If the answer wasn't already a resounding yes, the past year's worth of evidence of our warming planet should make you reconsider your fashion choices and the clothing brands you shop.
Most industries are being forced to rethink their practices as consumers grow more conscious. Fashion is no different. But apparel brands are not above greenwashing trickery, which means getting to the root of each item in your closet is no easy feat.
Many clothing brands, however, are making the effort to iterate and improve upon their earth-friendly and socially conscious goals. Here are 12 companies making moves toward better practices, cleaner and more sustainable manufacturing, and a new mindset toward the way we shop.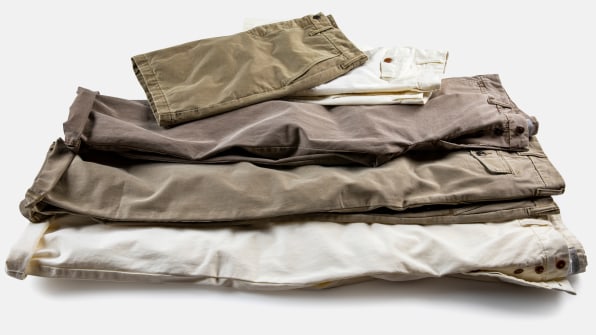 Outerknown 
Surf legend Kelly Slater's second act is innovating on eco-friendly materials to make coastal cool apparel more sustainable. Outerknown was founded in 2015 and branched into women's apparel in 2019, with organic fabrics, ethical labor and sourcing, and transparent practices. It made waves by transforming fishnets into a nylon fabric called Econyl that it used to make jackets, watchbands, and flip-flops, and it made Oceanworks buttons from reclaimed plastic waste that washed up on beaches around the world. (You can check the back of the button to find the coordinates for where the material was "harvested.") Plus, its S.E.A. denim collection, which launched in 2019, is guaranteed for life as part of the brand's commitment to keeping its products out of landfills.
MATE the Label 
MATE the Label founder Kayti O'Connell Carr focuses on "clean" fashion, based on a production score it developed that measures water and chemistry use and carbon emissions. The brand outfits the entire family with soft, low-impact-dyed fabrics in elevated silhouettes. Think your favorite sweatsuit, but upgraded with wide-leg cropped pants and rounded hem crewnecks. We're fans of Move by Mate, the company's workout-worthy collection of leggings, shorts, and sports bras made from 92% organic cotton.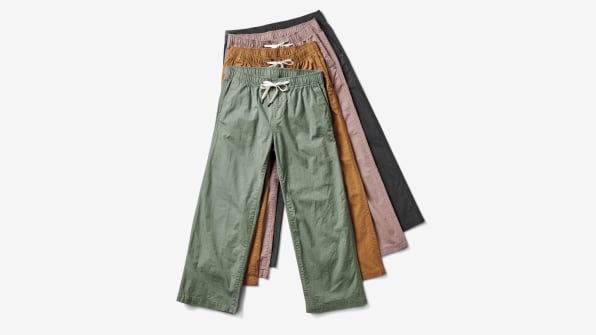 Vuori 
Vuori makes performance attire both comfortable and eco-minded. Founder Joe Kudla's Californian brand is vocal about its ethical commitments (responsible sourcing and labor, climate-neutral certified, etc.) but goes a step above with its Eco-Happier collection. The collection of sweats, workout gear, and casual wear, for both men and women, is designed with recycled fabrics, reimagined to be soft, stretchy, and ready for action.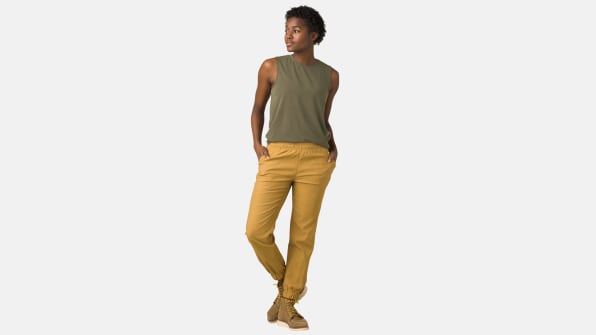 prAna
California-based prAna wants you to explore the earth—but also take care of it. The 29-year-old brand (which was acquired by Columbia Sportswear in 2014) has long expanded beyond its yogi roots, with adventure gear committed to earth-friendly materials and responsible packaging. (By this fall, the company says it will have 100% plastic-free packaging across the board.) We like the ReZion collection, an updated version of prAna's sustainable performance fabric that uses recycled, Bluesign-approved materials for motion-ready apparel with UPF 50+ and city-to-country design (read: lots of pockets).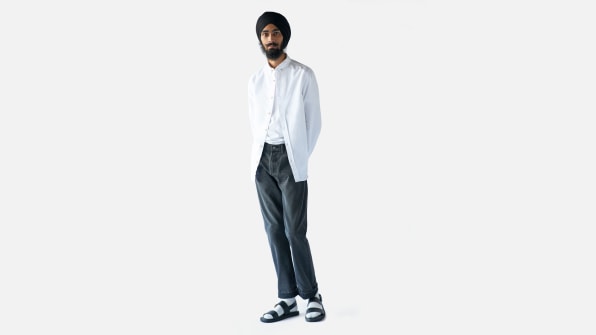 Kotn 
You can outfit your home and closet with the 6-year-old sustainable basics brand Kotn. The Canadian company utilizes Egyptian cotton, a transparent supply chain, and "slow fashion" principles in order to provide quality over quantity. While we're fans of Kotn's minimalist wardrobe building blocks and organic cotton loungewear, we also like that social causes are top of mind for the brand. Kotn works with local NGOs in the Nile delta, where it sources materials, to fund education efforts in the community that supports their operations.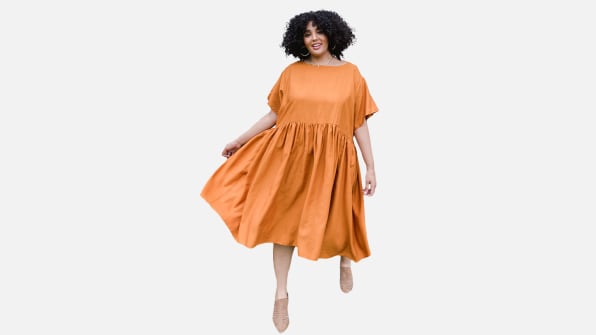 Tradlands
Tradlands founder Sadie Beaudet built her brand on a commitment to slow fashion. This means small-batch production (two runs per year), heirloom-quality craftsmanship using natural and deadstock fabrics, and traceable sourcing and manufacturing. The company's higher price point (most items hover between $150 and $200) comes with cost-per-wear reasoning, or rather, when you buy a quality, well-sourced product, you're less likely to throw it into a landfill after one season. We like the easy-breezy designs and capsule wardrobe mindset—but should you want to dip your toe in without the sticker price, the company also has a small range of pre-owned items up for grabs at a discount.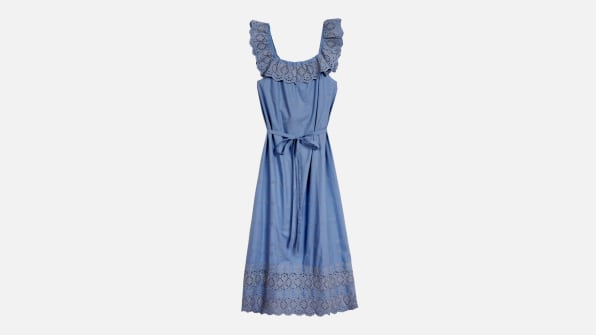 Christy Dawn 
Look as good as the fields you frolic in with Instagram favorite Christy Dawn. The Los Angeles-based DTC company uses organic cotton and deadstock fabrics to design its dreamy dresses in partnership with seamstresses and production centers in California and India. These items are an investment—the company's aesthetic dresses can cost upward of $500—but Christy Dawn upholds artisan practices (and wages) and a commitment to thoughtful design. Its upcoming farm-to-closet collection arrives in May and will feature its newly harvested regenerative cotton fabric, made in collaboration with a four-acre farm in southern India.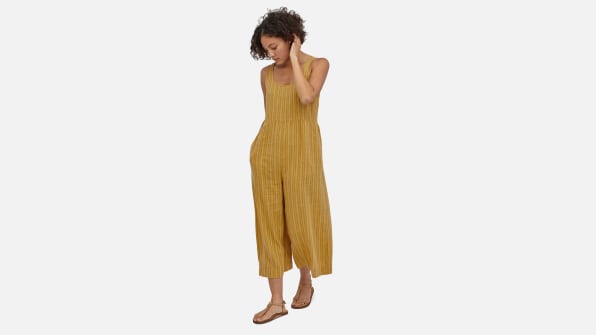 Patagonia
Earth-friendly before it was cool (JK—it was always cool), Patagonia has been committed to reducing its footprint for decades. The brand was named one of the UN's Champions of the Earth in 2019 for its sustainable practices and advocacy work. A certified B Corporation since 2011, Patagonia continuously iterates on its efforts, which include ReCrafted, a collection within its Worn Well secondhand marketplace that uses fabric scraps for one-of-a-kind renditions of classic styles.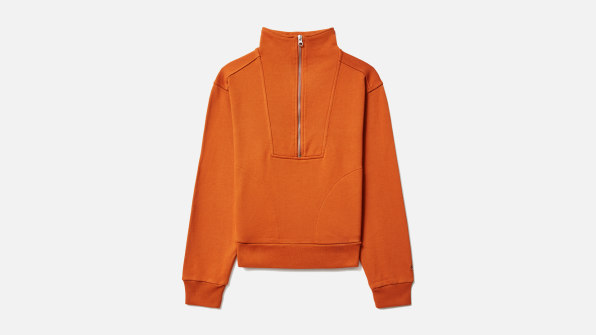 Everlane 
In the past year, Everlane's road to "radical transparency" has been rocky. (Even Senator Bernie Sanders wasn't stoked about the company's decision to lay off unionizing staff last fall. The brand cited COVID-19 in its reasoning.) But as the company rebuilds its image and continues to pump out new wardrobe staples, its promises of environmental and ethical practices can be tracked. As of April, Everlane announced an increase in recycled materials in its products and a switch to recycled or FSC-certified packaging.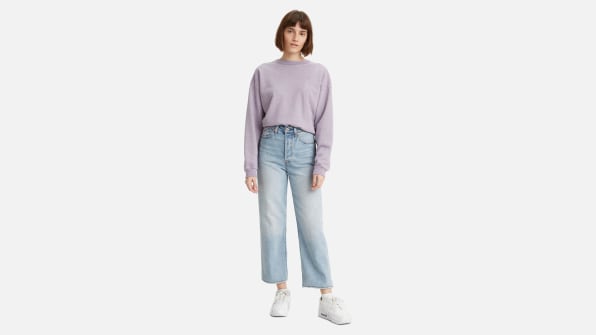 Levi's
Denim production is really bad for the environment—that cool distressing is created by toxic chemicals—but legacy jean maker Levi's is taking steps to clean up its act. The brand has ambitious plans, pledging 100% sustainably sourced cotton by 2025, and large reductions to its production footprint. Until then, you can explore Levi's earth-friendly initiatives with WaterLess, an open-source production method developed to reduce water use, and SecondHand, a recommerce and buyback program introduced in 2020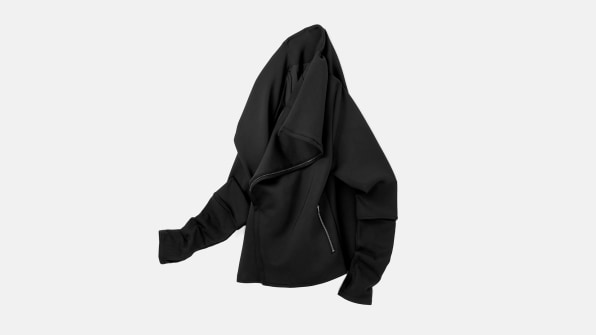 ADAY
Stylish work-life womenswear DTC startup ADAY leans on technical fabrics that perform like athletic attire. It's also committed to responsibly sourced materials, including Recycled Scuba, a soft stretchy fabric made from recycled water bottles. ADAY encourages its customers to be lifers, launching the Outfit Repeater Challenge earlier this year, incentivizing customers to wear its versatile collection again and again. And if you're finally over your item after its 200th wear (who knows!), the brand will take care of recycling it for you or reward you for passing it down to a friend with store credit.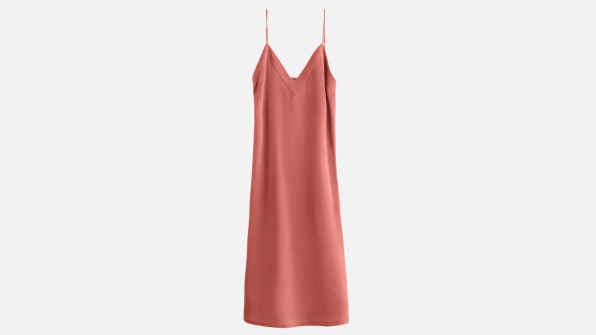 Cuyana
We hope we've convinced you not all earth-friendly apparel has to be made for hikes and the yoga mat. But if we haven't, Cuyana will. Cofounders Karla Gallardo and Shilpa Shah adhere to slow-fashion practices in their modern, elegant womenswear with a "fewer, better things" mentality—in part to justify some of their higher price points, such as $195 for a cotton twill pant and $295 for a leather crossbody handbag. Their products are made of luxury fabrics, such as Bluesign-certified Chinese silk and Oeko-Tex-certified Italian cashmere, and can be sold back to the company through its Lean Closet program with thredUP, where customers can trade used items for Cuyana store credits.
Fast Company may receive revenue for some links to products on our site.