---
Actor Danielle Brooks got her big break as Tasha "Taystee" Jefferson, the lovable, natural-born leader in Netflix's Orange is the New Black.
That character was only meant to appear in a few episodes but wound up becoming the anchor for one of the show's most poignant story arcs. It shouldn't be a surprise that Brooks's talents stretched a bit part into a featured role.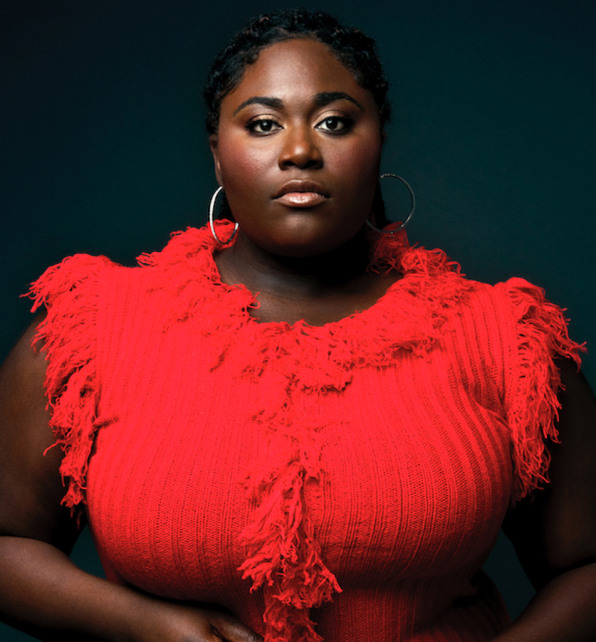 She's always had leading-lady potential—and she's proving just that with her recent starring role as gospel legend Mahalia Jackson.
In Lifetime's Robin Roberts Presents: Mahalia, Brooks beautifully embodies the groundbreaking singer and civil rights icon both in action and in voice. It's a role that feels custom made for Brooks, partly because she had a crucial hand in shaping the story as a co-executive producer.
"This is a chance for me to show and prove to myself—which I knew, but it's nothing like actually doing it—that I'm a leading lady," Brooks says in the latest episode of Fast Company's podcast Creative Conversation. "And that I have that capability to lead as not just an actor but putting on the hat of a producer as well and being still a mother and a wife-to-be, still taking care of my own household—I can juggle that. I can do it."
Check out highlights from Brooks's Creative Conversation episode below, and listen to the full episode on Apple Podcasts, Spotify, RadioPublic, Google Podcasts, or Stitcher.
Chasing craft over fame
I almost didn't take Orange is the New Black. I was starting to work a little bit. I was doing regional theater. That's the thing: People think everybody wants fame. That was never my goal. I wanted to always be respected for my work, number one. Fame was never the thing for me. So I was cool going down the regional theater path. I was cool with making a steady, nice check that I felt I could support myself [with]. Maybe at the time I wasn't dreaming big enough. Maybe, because I felt like I had to lay these bricks a certain way, from what I've seen other celebrities that I admire, like Viola Davis. I know that it takes time.

[Photo: Lifetime]
Portraying Mahalia as more than a singer
They really allowed my voice into the space [as a co-executive producer.] Every scene, I would be like, "I don't know about this. I don't know about that." But the biggest thing was the hysterectomy scene. There wasn't that in the script. I was doing so much research, [and] one of the things that stuck out to me was her desire to be a mother. I had just had Freeya, my daughter, and when you're going through the maternity process, you hear so many stories. You're searching for so many stories, because you have fear, you're nervous. You don't know what to expect. So I just felt like this was our opportunity to allow the Black woman's experience [of] motherhood to be in the room. Let's talk about it. I don't think we do that enough, especially a woman of that time who represents my great-grandmother and all of the struggles that they were dealing with.
Thinking like a kid
Creativity is when you allow your 10-year-old self in the room. When you're 10, you don't care what people think. You are allowing your imagination to run free and wild. Nobody can tell you that you can't do anything, that you can't be in Jupiter one day and be in a jungle the next day. There's no limitation. That's what creativity is—when you don't allow any limitations on whatever you're working on or who you are. I would probably even go younger than 10-years-old, allowing your 5-year-old self to just be present.