When White Castle asked its employees what they wanted in their uniforms, many asked for a durag. So the fast-food brand commissioned the award-winning Liberian-American designer Telfar Clemens to create one. It's the first time a fast-food chain has issued this hair accessory as part of its uniform.
This week, White Castle and Telfar unveiled the updated look as part of the burger joint's 100th anniversary celebrations. Photographer Elliott Jerome Brown Jr. captured employees wearing the outfits in an intimate portrait series that offers a glimpse into the their lives during the pandemic. Like much of Telfar's work, the collection pushes the boundaries of inclusivity in fashion, making the case that fast-food workers—whose labor is wildly undervalued in the American market—deserve great design.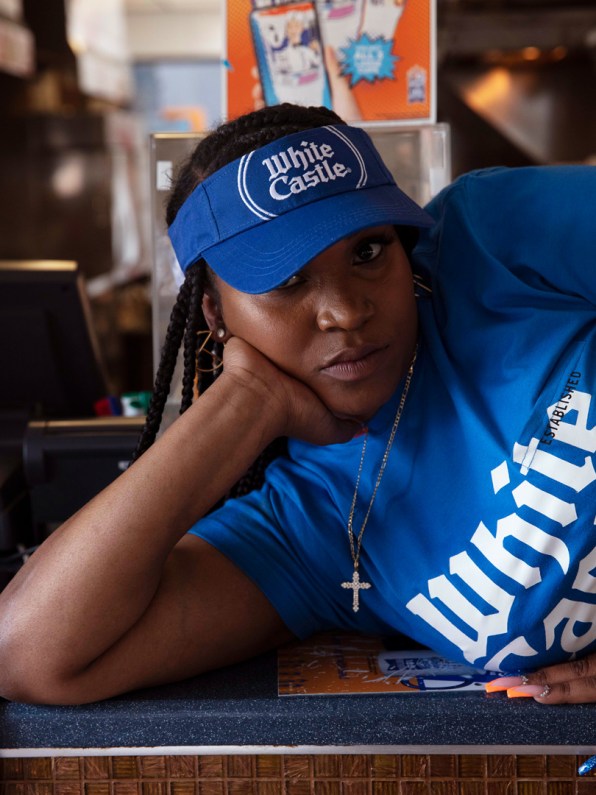 Clemens first launched his label in 2005, making a name for himself with his androgynous garments and democratic approach to design, encapsulated by his tagline: "It's not for you, it's for everyone." In 2017, Clemens won the top prize of $400,000 from the Council of Fashion Designers of America and the Vogue Fashion Fund, cementing his status as one of the country's most significant designers.
Telfar has a longstanding relationship with White Castle. In 2015, while gearing up for New York Fashion Week, his after-party sponsor pulled out and his team rushed to find an alternative. They gave White Castle a call to see if the company might step in, partly because Clemens has always loved the chain. Jamie Richardson, VP of marketing at White Castle, was on the other end of the line. "It was such an intriguing proposition," he says. "We're a family-owned company and didn't have an enormous budget, but I suggested we have the after party at the White Castle on 8th Avenue in New York. He laughed, thinking I was joking."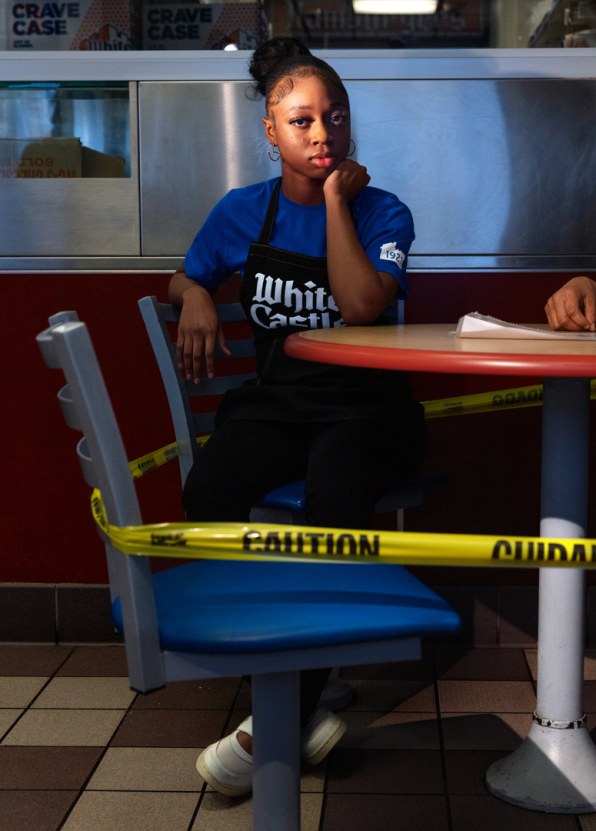 Richardson wasn't joking. On September 15, Telfar hosted an unforgettable party at the White Castle in Hell's Kitchen, DJed by the cult musicians Joey LaBeija and Michael Magnan. There was a do-it-yourself bar, along with plenty of sliders. "The cool kids of New York showed up," Richardson says. "I was there in my suit flicking the light switch up and down to create a disco."
The two brands decided to continue their partnership and Richardson invited Telfar to redesign White Castle's uniform for its 10,000 team members. In 2017, Telfar unveiled the new look which featured a polo shirt with a wide, flat collar in royal blue with yellow stitching, along with an oversized White Castle logo. In addition to giving them to White Castle workers, Telfar sold the pieces through his own brand. It was a subtle but radical move, instantly equating fast-food uniforms with designer streetwear.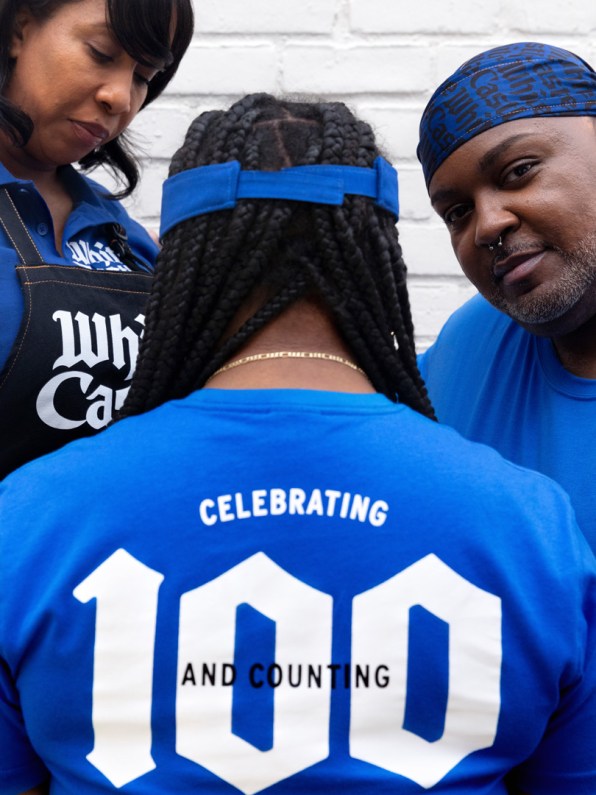 White Castle has used these uniforms ever since, but Telfar has made several updates. In 2018, he released a shirt with the word "family" on it and the year after, he released one that said "true." Richardson says that White Castle updates its uniform every 18 months, which is typical in the fast-food sector, but he points out that brands usually takes this opportunity to highlight a new slogan or product. Rather than treating workers as a human billboard, White Castle worked with Telfar to make each update feel like a limited-edition drop.
The brand frequently surveys employees about the uniforms and these latest outfits reflect some of this feedback. Some said their aprons covered up their designer T-shirts, so White Castle asked Telfar to create an apron that would complement the outfit. Others asked for a durag, a quintessentially African American hair accessory originally worn by enslaved people in the 19th century that went on to become a fashion statement in the Black Power movement in the 1960s. Telfar designed one in White Castle's iconic royal blue. Telfar also created a limited-edition collection sold through his own brand, featuring a mashup of White Castle's and Telfar's logos, with proceeds going to the Robert F. Kennedy Human Rights Liberty and Justice Fund, which provides bail to imprisoned minors.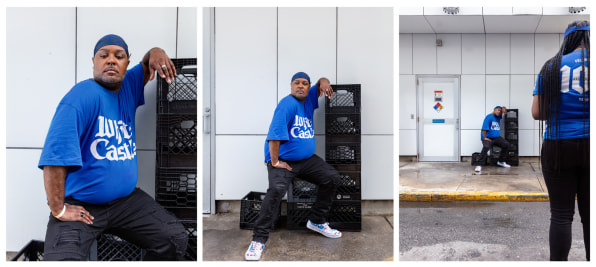 The pandemic has highlighted astronomical economic inequalities in the United States. When much of the country was shut down, drive-through joints like White Castle stayed open, placing workers at risk. Brown, who photographed employees in their uniforms, sheds light on this work in his series. One image features employee Emanuel White looking down from a drive-through booth; another features two employees serving customers across yellow tape designed to keep people socially distant. All of the workers represented are people of color, who make up a disproportionate number of fast-food workers.
As an award-winning designer, Telfar could partner with many brands, but he has chosen to deepen his relationship with White Castle. Through his uniforms, Telfar makes the case that fast-food workers deserve to be treated with dignity and one way to do this is by giving them well-designed uniforms that they are proud to wear. Richardson, for his part, says these uniforms appear to have increased employee happiness. A quarter of White Castle's workforce has been with the company for over a decade and since these uniforms launched, employee engagement scores have tracked upward. Says Richardson: "We wandered into this relationship, but we've found that it's a rich, creative partnership."