Slowly and steadily, Plex is working to place itself at the center of the streaming wars.
The 13-year-old company may still be best-known for its media server software, beloved by people who want to maintain their own entertainment collections on their own hard drives. Lately, however, it's been chasing a broader mission to bring all the world's media into one app. Instead of making you bounce between a dozen or more different apps to find what you want, Plex thinks it can make sense of the mess through a combination of subscriptions, rentals, free videos, and deep links into other apps—all delivered through a single menu.
To that end, the company is raising more money in a funding round led by Toronto-based Intercap. The $50 million round includes $15 million in new capital, with the rest being used for employees and early shareholders who want to sell back some of their equity. CEO Keith Valory says the money will help Plex grow its team, increase its marketing efforts, and pursue new content, and it expects to make some major new product announcements later this year.
"What we're doing—and it's an audacious mission for sure—is building one beautiful app that allows people to get all the content they care about," Valory says.
Placing the pieces
Plex's goal of aggregating all the world's video content isn't new. The company's been talking about it for over four years now, including in a Fast Company profile I wrote in 2017. But so far its progress has come in bits and pieces. The service started adding free movies and shows in late 2019, followed by live streaming channels in mid-2020. Yet in a world with so many major services streaming so much video, Plex's current offerings only account for a smidgen of what people might want to watch.
Still, Plex has always insisted that its mission would take many years to complete, and much of its work so far has been about laying the groundwork. It needed to rebuild its apps in a way that could accommodate new sources of content without too much effort, and it needed to start building relationships with major content providers in New York and Hollywood. It also had to build an ad business around all those free movies and shows.
"We've done a lot of the foundational work behind the scenes, and now we're ready to start a whole bunch of rollouts over the next 6 to 12 months, of a whole bunch of new, pretty big, more mainstream capabilities," says Scott Olechowski, Plex's chief product officer and cofounder.
It's unclear exactly what those capabilities might be, but Olechowski says Plex has been talking to subscription video providers about offering their services through its app. The company has also hinted at hosting on-demand video rentals and at using its app as a central guide to content that's only available inside other apps.
"The infrastructure capabilities are built and ready to go, so now we're starting to explore the business opportunities," he says.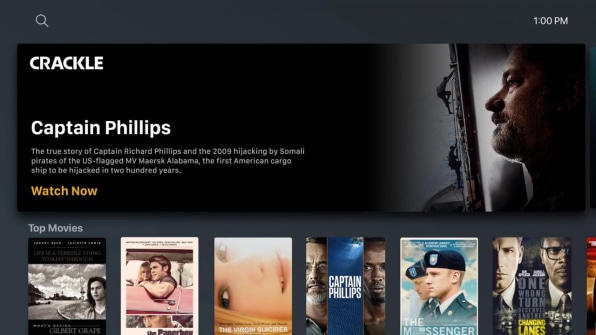 Competing with platforms
The biggest question for Plex hasn't been whether it can succeed in aggregating enough content, but whether it can achieve its goals before the major streaming platforms do.
Last year, for instance, Google overhauled its Android TV platform around a unified TV guide, which it calls Google TV. Amazon likewise recently released a major update to its Fire TV software with a bigger emphasis on live TV and personalized recommendations. Apple, meanwhile, has been steadily adding more sources to its "TV" app on iOS and Apple TV after launching it in 2017. Each of those platforms already offers the kinds of subscriptions and rentals that Plex is just now considering.
Plex can appeal to users no matter which devices they use.
Plex also has some competition from third-party apps such as 
Reelgood and JustWatch
, which offer their own unified guides to streaming video services. Those apps are available to download on platforms such as Fire TV, Apple TV, and Android TV, and they work reasonably well as alternative menu systems for finding and tracking your shows.
Still, Plex has a few things going for it. The company says it has no plans to launch its own exclusive content, nor does it intend to make its own hardware, so it feels more like a neutral party than any of the big streaming platforms. That might help it win over content providers that have treated universal streaming guides with hostility.
"Given our vision of what we're trying to do, the fact that we're not competing with them with our own content, or trying to edge them out, or use them as a bait-and-switch . . . that thaw is taking place because we're not presenting ourselves as a threat," Valory says.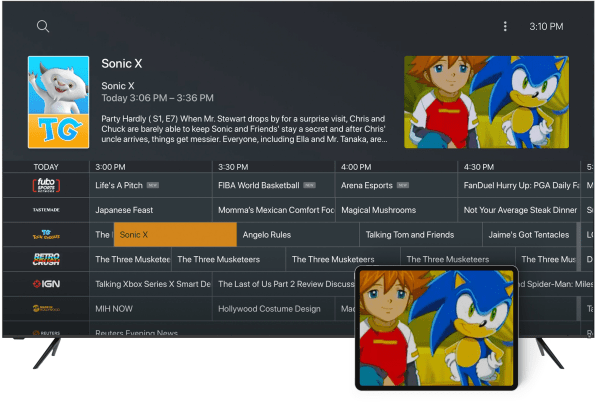 Plex is also more of a destination than the likes of Reelgood and JustWatch. It has its own selection of free videos to watch, offered in partnership with services such as Crackle and media companies such as AMC. It also hosts podcasts, and it has a deal with Tidal that lets users access the streaming music service through Plex's own apps. And because Plex is available on just about every streaming platform, smart TV, and game console, it can appeal to users no matter which devices they use.
And of course, Plex still has the media server business, which lets users bring their own video files, listen to their personal music collections, and record over-the-air channels from an antenna.
Despite its budding interest in streaming, Plex insists that it has no plans to stop investing in the media server side. It's a "solid cash business," Valory says, due to the subscriptions Plex sells for additional features, and it provides Plex with a demanding user base whose feedback ends up improving the product for everyone else.
"Those users are probably the most sought-after users," Valory says, "and we're not going to let them go."