There's a lot of money to be made in nontoxic makeup.
Beautycounter, the startup known for its clean formulations, just hit unicorn status. The startup received an undisclosed investment from the Carlyle Group, raising its valuation to $1 billion. The investment gives the firm a majority stake in Beautycounter and is designed to fuel the company's growth, including an expansion beyond North America. But it's also a testament to how mainstream—and lucrative—the clean beauty sector has become.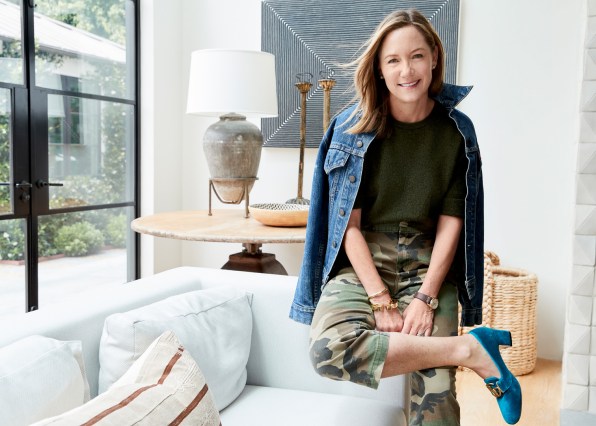 Gregg Renfrew launched the brand in 2013 intending to "counter" the norms of the beauty industry, particularly with regard to product safety. She built an in-house R&D team, challenging them to develop skincare and beauty products free of more than 1,800 ingredients that are either known to cause harm or are questionable.
Before the Carlyle Group's investment, Beautycounter had last been valued at $400 million in 2018, according to The Wall Street Journal, with investments from firms such as TPG Growth. The Carlyle Group will buy out the stakes of these investors. Beautycounter does not disclose its revenues, but a firm that analyzes direct-selling businesses estimates that the company generated $341 million in revenue in 2020.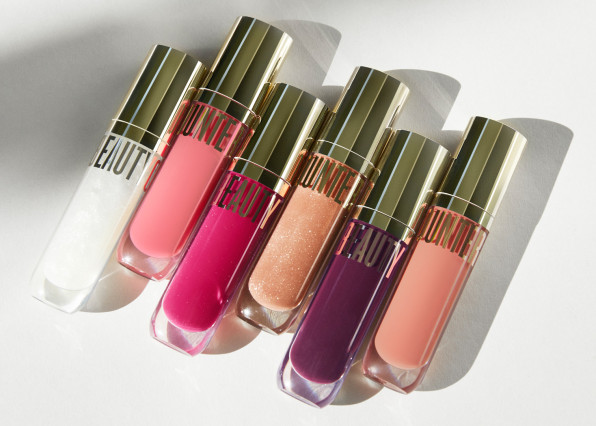 While there have always been beauty companies that used natural or nontoxic ingredients, these brands tended to be niche and to target health-conscious consumers. Beautycounter is among a wave of clean beauty brands—including True Botanicals, Tata Harper, and Versed—that are trying to attract mainstream consumers. Today, retailers such as Credo and Follain focus specifically on curating these clean brands, and Sephora now has a subsection devoted to clean brands.
With Beautycounter, Renfrew wanted to build a large, global empire that would rival conglomerates such as L'Oréal and Estée Lauder. With the influx of cash from Carlyle Group, Renfrew is one step closer. "The goal was always to build a beauty brand that transforms the beauty industry at large," Renfrew says. "There was never one specific plan to fuel our growth, but we believe that Carlyle is the perfect partner for where we are."
The Carlyle Group, which manages $246 billion in assets, is known for investing in consumer brands including Supreme and sneaker brand Golden Goose, which made big exits when they were acquired. Beautycounter's leadership team will continue to run the day-to-day operations at the company, but they will have access to the Carlyle Group's retail and digital experts, which have helped brands develop a global digital presence.
Part of what attracted the Carlyle Group to Beautycounter is the brand's multichannel approach. Like many other fast-growing startups that have hit the market over the past decade, Beautycounter is a direct-to-consumer brand. But unlike Everlane, Glossier, and Warby Parker, Beautycounter sells products across many different channels. Besides its website and stores, it sells products through an army of more than 65,000 consultants. It's also launched short-term partnerships with Sephora and Target to sell a few products in their stores. This approach allowed Beautycounter to reach a wide audience quickly. "We see a large community that is already very engaged with the brand," says Jay Sammons, the Carlyle Group's head of global consumer, media, and retail. "We can help grow this audience with our expertise."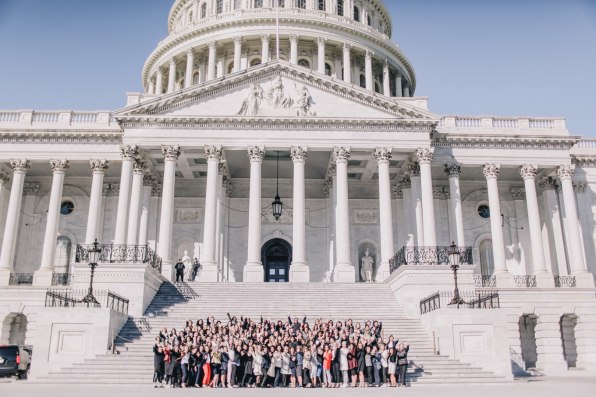 Beautycounter is unique among beauty brands because it has an advocacy wing that lobbies Congress to better regulate the beauty industry. While the European Union bans or restricts more than 1,400 chemicals in personal-care products, the United States is far more lenient, banning only 30. In 2019, Beautycounter's lobbying began to pay off when Senators Dianne Feinstein and Susan Collins introduced the Personal Care Products Safety Act, which would require the FDA to evaluate ingredients in beauty products. It has not yet been passed.
Renfrew says she picked Carlyle as an investor because the firm was committed to continuing this advocacy work and also to formulating high-quality products without known toxins. Sammons, for his part, believes that this attention to product safety is a key selling point. "Safety is what makes this brand and these products so compelling to consumers," he says.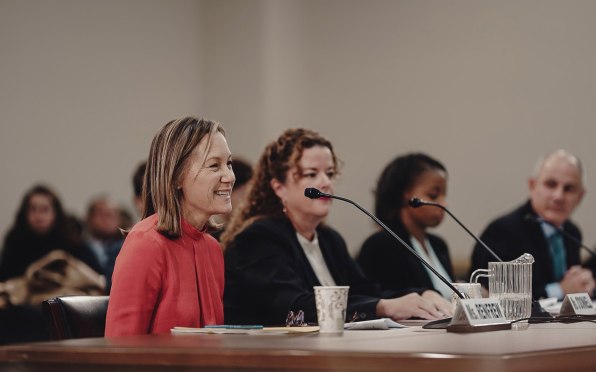 Eight years after Renfrew launched Beautycounter, the industry looks radically different. Many consumers now demand clean products, prompting even legacy brands to be more transparent about their ingredients. L'Oréal, for instance, launched a platform providing details about what's in its products and now sells some products without harmful ingredients.
But as "clean beauty" becomes more widespread, it's becoming increasingly difficult for consumers to differentiate between products. This partly comes down to not having standardized definitions about what constitutes "clean," "nontoxic," or "safe." Brands are able to use this language without backing it up with data or evidence. If the government implements stronger regulations, it could create clearer standards and definitions, but this doesn't seem likely any time soon.
It will get increasingly difficult for Beautycounter to stand out in the crowded clean-beauty space in the years to come, which is partly why both Renfrew and Sammons believe it's important to build a loyal audience now. "This company was very methodically built to find consumers and address their needs, wherever they are," says Sammons. "We believe that if we can get the brand in front of new customers, they'll become loyal."