These catastrophic events (and their media coverage) reinforce the perception that infrastructure in the U.S. is crumbling. But beyond the devastation they cause, these relatively rare disasters expose the reality that infrastructure sometimes fails because it's not well funded.
According to a new report from the Brookings Institution, infrastructure assets in the U.S. are worth around $14 trillion, but the government spends only about 1.5% of its gross domestic product to build and maintain those assets, which is less than the United Kingdom, Canada, France, Japan, and Australia, which each spend 2% of GDP or more. "We've been hearing for years that American infrastructure is crumbling, which it's not at all," says Adie Tomer, a fellow at the Brookings Institution and coauthor of the report. "But there are some very clear failures in the system that need to be addressed, and some long-term needs."
Increasing infrastructure investment is just one of more than 90 recommendations in the new report, which argues that the U.S. needs to think of infrastructure as a way to create jobs, address the impacts of climate change, and adapt to an increasingly digital economy. Infrastructure doesn't need to just be fixed. It needs to be totally reinvented.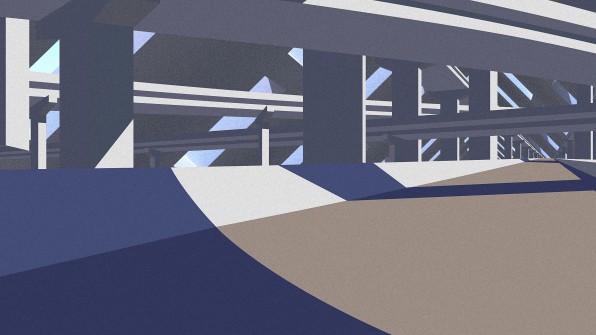 One key way to do this, Tomer says, is to experiment. The report calls on the federal government to start putting far more resources into research and development in order to find new ways of building and improving infrastructure that's meant to last upward of 100 years. From optimizing the way tunnels are dug to increasing the adoption of renewable energy to pushing the use of cutting-edge materials in construction projects, the federal government can be a driving force in encouraging and funding new infrastructural approaches.
Tomer argues that something as seemingly simple as improving the efficiency of tunneling could be a boon for all kinds of infrastructure improvements, from fixing passenger rail tunnels beneath the Hudson River in New York City to more easily burying utility lines in places prone to power outages during storms.
It's an idea that at least one entrepreneur is exploring. Elon Musk's Boring Company was formed in 2016 with the goal of disrupting the tunneling industry, although much of its recent work has focused on questionably useful tunnels for a Tesla-based people mover system in Las Vegas.
A 1-mile loop of slow-driving electric vehicles may not be the peak of infrastructural experimentation, but Tomer says more companies pushing more new ideas will only help. "Whether it's the Boring Company or another that could deliver more efficiency there, that is a huge win for the country," he says.
The federal government is poised to help. President Joe Biden recently announced a $2 trillion infrastructure plan that would create giant pools of money to support investments in all types of infrastructure, from public transit to affordable housing. Tomer says federal grant programs can easily incentivize the use of emerging technologies and experimental approaches. One example could be to offer bonuses or accelerated permitting for construction projects that use new building materials like mass timber. "Those kinds of techniques, to me, are the easiest way to accelerate the adoption of off-the-shelf technology that's ready to go," Tomer says.
After the financial crisis in 2008, the federal government's stimulus bill dedicated hundreds of millions of dollars to R&D and emerging technologies. One of the more famous examples is Solyndra, a solar energy company that received $535 million in federal funding but eventually went bankrupt. Though it failed, other solar energy companies came in its wake, and have helped the cost of solar power drop almost 90% over the past decade.
"Solyndra was not an example of a mistaken investment. Obviously, the business side didn't work," Tomer says. But other renewable energy companies did succeed, and many were the beneficiaries of federal government money. "R&D is about failure as much as success," Tomer says. "The federal government not only can afford to make those bets, it is a dereliction of responsibility if they don't make those kinds of bets."
And it's uniquely positioned to do so. Unlike local and state governments, the federal government doesn't have to balance its budget every year, so it has the freedom to borrow money "at almost limitless amounts," Tomer says. "Its capacity to make big bets to try to discover effective new technologies and grow the companies that are on the cutting edge of them, that allows state and local governments to experiment with those technologies. It's so powerful."
Part of reinventing infrastructure for the 21st century is to move beyond the perception that it's all crumbling. "In my opinion, that is an unhelpful approach to trying to move policy forward," he says. What would be better is to reframe infrastructure with optimism, as a path to a better future and an opportunity to experiment with new solutions.
"It just connects with part of the American psyche. 'We're great and we're going to keep getting better,' " Tomer says. "So you want to play into that, and infrastructure can do that really well."