Close your eyes, and conjure the Boston Red Sox. You probably see a pair of red socks, of course, and possibly a blue Boston "B." For one of the most storied teams in baseball, these are timeless icons synonymous with history and tradition.
Well, Nike's new "City Connect" uniform for the team, which debuts on the field April 17, features none of this stuff. Instead, the uniform is a rich yellow (or gold, according to the press release), with "Boston" written in modernist, light blue script.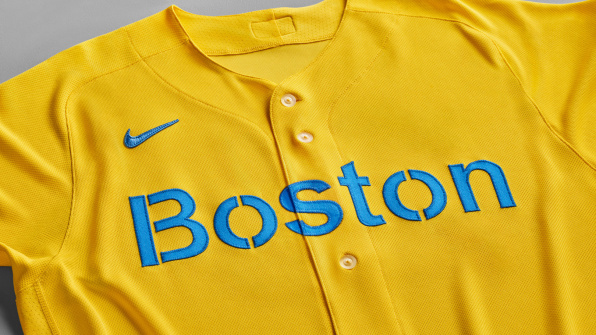 "There may be traditionalists for whom this is not up their alley! We recognize that," says Adam Grossman, chief marketing officer of the Red Sox. "We also recognize there will be a lot of other people who take notice who may love it. That's part of the calculus of it."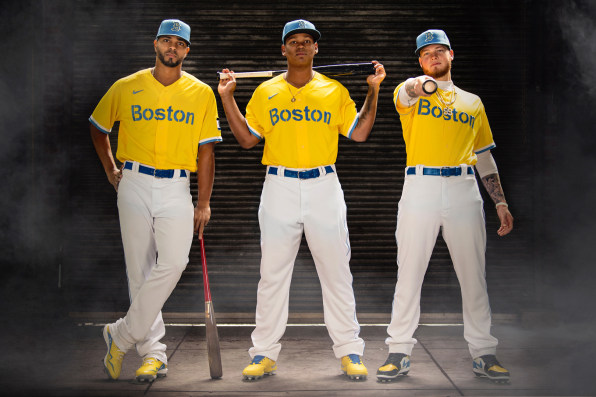 Baseball is the ultimate numbers game, and according to most analysts, Major League Baseball's (MLB's) numbers have been suffering. Attendance and TV viewership were both trending downward for years going into last season, which was curtailed due to COVID-19. The average TV viewer for MLB is 57 years old, according to one poll—15 years older than the average TV viewer for the National Basketball Association (NBA). Baseball isn't going to disappear any time soon. MLB's revenues are largely supported by a complex network of side deals unrelated to fans, players, and viewership. But over the next decade, the MLB needs to recruit younger fans, and those fans need to watch games, to sustain the sport for generations to come.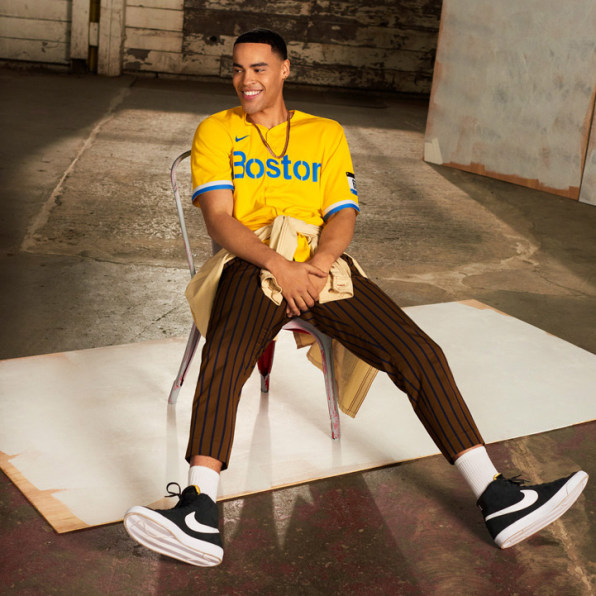 Uniforms are one way to do that. As apparel companies have demonstrated with the NBA, novel apparel, created for limited time events rather than just home or away games, can not only convince fans to buy more jerseys, but can also welcome new fans with whom traditional jerseys might not resonate. Adidas released special edition Warriors jerseys to celebrate Chinese New Year (no doubt eyeing the Chinese market). Nike has also released its limited edition, City Connect jerseys across the NBA.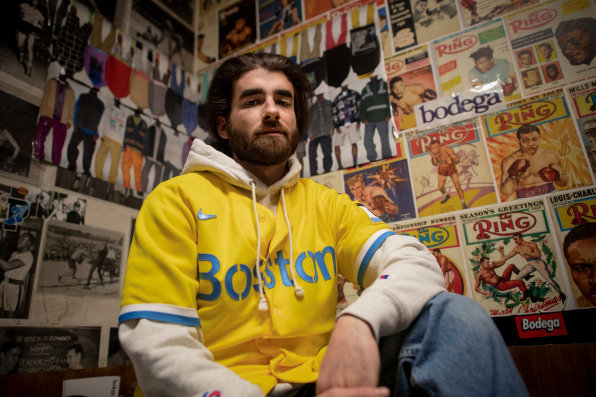 The idea behind City Connect is that the jerseys explore, not just a team's historic look, but something significant about that team's broader hometown and culture. For the Miami Heat, Nike created a blue and pink, 1980s neon throwback for the team that screamed Don Johnson, bucking tradition for the otherwise red, black, and yellow franchise. The strategy has worked well. Nike's Miami Heat jersey became the best selling jersey in the NBA in several seasons, according to Nike.
Baseball has only dipped its toe into these jerseys. The first City Connect jersey to launch in the MLB is the Red Sox partnership you see here. City Connect jerseys will debut for the Chicago White Sox, Chicago Cubs, Arizona Diamondbacks, Los Angeles Dodgers, Miami Marlins, and San Francisco Giants later this year.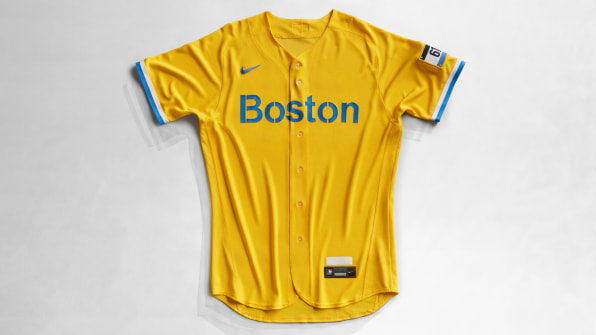 So where did that yellow and blue come from? Nike treated the Red Sox as a partner, but also as something of a client, as Nike researched Boston, and pitched the team with various designs. Over a three-year development process, these pitches were honed and pruned until the team selected this one jersey.
"In the beginning, we're coming with a blank slate," says Wil Green, the senior creative director at Nike who spearheaded City Connect. "Every team is unique. Some get [to a choice] quicker, others we need to work through more options."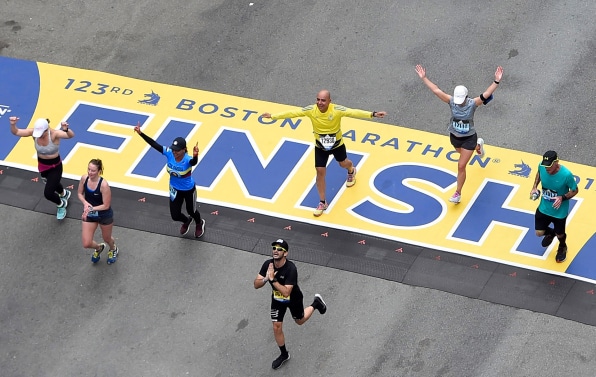 For the Red Sox, the blue and yellow colors are born from Boston's Boylston Street, the major artery of the city where the Boston Marathon takes place. The yellow and blue are ringers for the same colors used on the permanent finish line painted on the street. The "Boston" typeface, with its stenciled appearance, is meant to mirror the street paint itself. On the left sleeve you'll see a racing bib, another nod to the marathon. Finally, the timing of the Boston Marathon generally lines up with Patriot's Day, which is April 19 this year, and an important holiday in Boston. So the Boston City Connect jersey is a way to celebrate Patriot's Day, the street, and the marathon in one. Yes, that's a lot of references! And yes, it might seem a bit strange to connect baseball so closely to running, but Boston is well known for its marathon; it's attended by half a million people every year.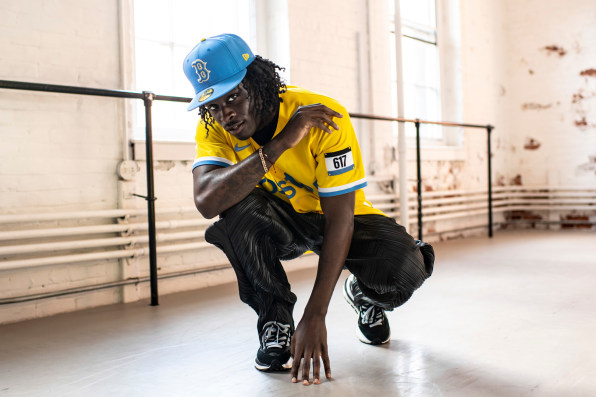 "Taking these types of steps that will hopefully connect with different audiences and be sparked with different audiences, and people will take notice, that's absolutely part of our mindset," says Grossman.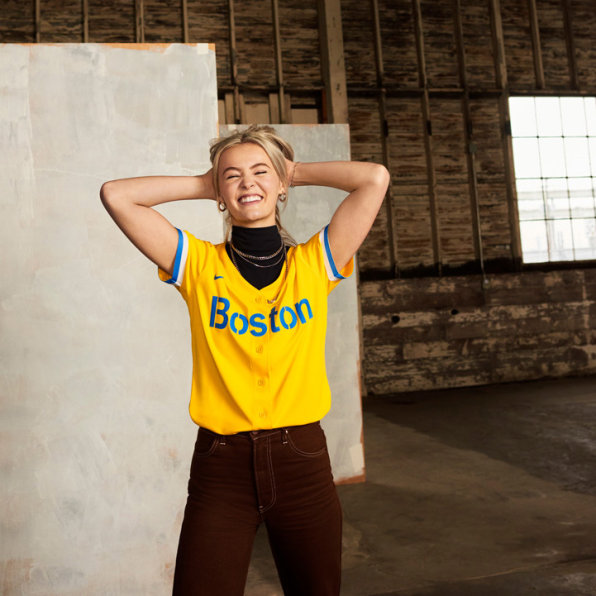 Is noticing always a good thing? Boston's fanbase is notoriously outspoken. Any new uniform release risks angering fans. But in Boston especially, to buck 120 years of tradition with new colors, is bound to lead to some serious pushback—even if these jerseys are only worn for a weekend before the Red Sox redon their classics.
"Some fans will love it, and some fans won't, just like moves we make on our roster," says Grossman. "At the end of the day, our fans want us to win and to be entertained. If we do that, the rest of it will take care of itself."