When scientists finally reached the conclusion that COVID-19 spread through microscopic particles in the air, people around the world became more attuned to air quality than ever before. Many responded by rushing out to buy an air purifier, driving global sales. Experts believes sales of these devices will continue to grow by 10% over the next seven years.
Ikea wants in on the action. Last week, the company released an air purifier in the U.S. market called the Förnuftig, following the product's debut in China last November. The device, which is designed for small spaces of 108 square feet or less, costs $54.99, significantly cheaper than the $99-plus of most air purifiers in this range. However, designing a high-performing air purifier is a complex endeavor, particularly when consumers are looking to them to manage the spread of COVID-19. And several products on the market have been called out over the past year for failing to live up to their advertising claims.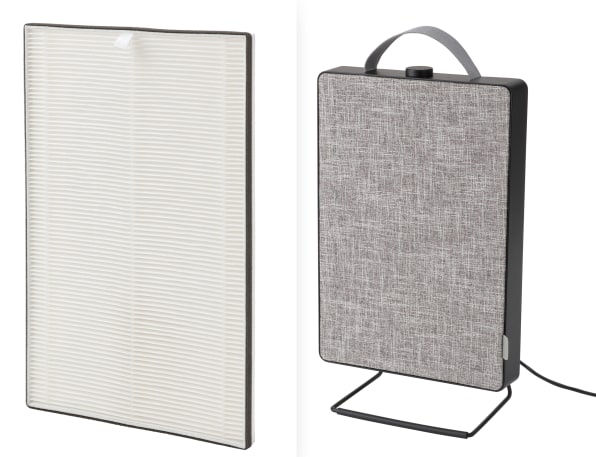 The machine works by pushing air through the device with a fan. The air then passes through three different filters: A washable pre-filter, one that removes particles, and one that filters gases and odors. Ikea says the purifier filters airborne particles as small as 2.5 microns, which means it will capture dust, smoke, and chemicals that are too tiny to be seen by the naked eye, but that may nonetheless impact our health. That said, the Förnuftig does not contain a HEPA filter, which can filter out particles as small as 0.3 microns. These are increasingly common in air purifiers. Will the Förnuftig filter COVID-19 viruses? "There are too few studies to prove that air purifiers can clean viruses, so we cannot answer this question,"  Telander says. "Ikea recommends customers refer to WHO and local health authorities for guidance on reducing the risk of COVID-19 exposure."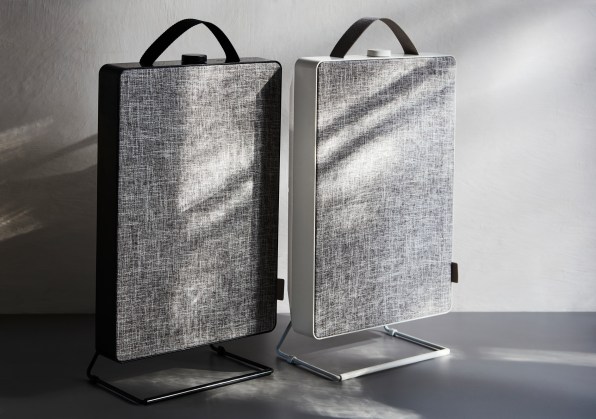 The air purifier's biggest selling point is its design. Most air purifiers on the market are clunky, plastic devices. Ikea's version is slim, attractive, and covered in fabric, making it look more like a piece of furniture than an electronic device. It has a handle on top, so you can easily carry it from room to room, and it has a collapsible stand. You can also mount it, so that it will look like a piece of textile art. It measures 18 inches by 12 inches, and is only 4 inches wide, and works best in small rooms that are about 108 square feet. "The Förnuftig air purifier was designed to be optimized for small space living," says Henrik Telander, who managed the development of this product.
Telander says that affordability was a central concern throughout the design process. The small footprint of the device means that the company was able to use fewer materials to make it, keeping costs down. They also worked to reduce the energy consumption of the device to keep your electricity bill low. There are two different filters that need to be replaced, a particle removal one that costs $5.49 and a gas and odor filtering one that costs $9.99. Ikea recommends replacing the filters every six months. "However, the indoor air environment is highly individual from home to home," Telander points out. "The frequency of changing the filters differs depending on the indoor air environment."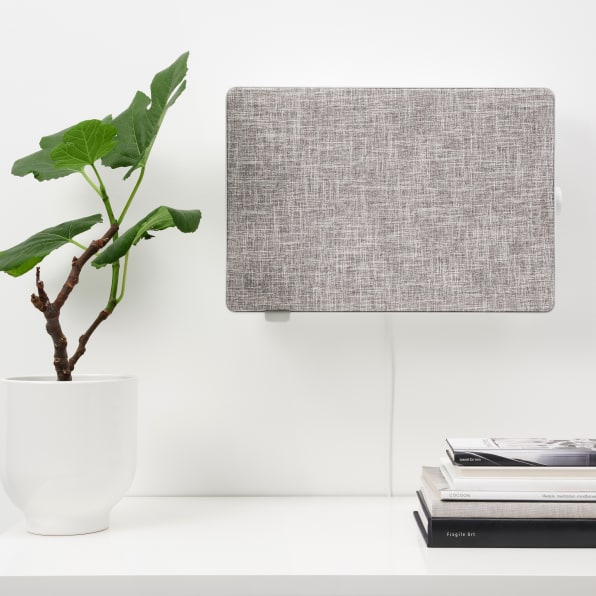 Ikea says this device is designed to tackle the broader issue of indoor air pollution, rather than address the current public health crisis. Back in 2018, the company conducted a global survey and most people aren't thinking much about their air quality at home. And yet, the U.S. Environmental Protection Agency says that the air in and around buildings can be full of pollutants from chemicals in our furniture, household cleaning products, central heating and cooling systems, and more. "We found a general preconception that air pollution happens outside, rather than inside," says Alexandra Galef, sustainable development project leader at Ikea.
But air purifiers aren't magic bullets, and created a good one is hard to do. Molecule, a sleek, design-forward air purifier received abysmal reviews from Consumer Reports and Wirecutter, and an advertising watchdog rejected all of the brand's claims about the effectiveness of the product. A recent academic study also found that a particular kind of air purifier called a bipolar ionizer–used in places like LaGuardia Airport–actually increases the presence of harmful volatile organic compounds in the air, creating negative side effects that far outweigh the benefits. While the Ikea device is not a biopolar ionizer, the moral of the story is that there are air purifiers on the market that don't stand up to rigorous third-party testing.
Over the past decade, Ikea has dipped its toe into creating consumer electronic products and it hasn't always been successful. Its smart TV system, the Uppleva, which launched in 2012, received terrible reviews because it was hard to install, had poor image quality, and a sluggish interface. The Förnuftig will be yet another test of Ikea's skill as a manufacturer of consumer electronics. We'll have to see whether the Swedish giant lives up to the challenge. Before snagging one, it might be worth waiting to see how this device performs in people's homes and in third-party studies.