There has, however, long been a disconnect between that super power and the company's products and e-commerce infrastructure, which has been slow to keep up with competitors. Over the course of the past year, that only became more pronounced. The Sweden-based retailer faced significant challenges meeting demand as its e-commerce business doubled, leading to widespread customer complaints.
Now the company has created the new position of Chief Creative Officer for Range and Marketing and Communication, a job that will bridge creative leadership across product development and marketing. By putting these two areas under a single creative lead, Ikea appears to be aiming to close the disconnect in its business by bridging the innovative thinking where the brand has consistently excelled, over to where it most often disappoints. The challenge now is to help the company catch up to other competitors like Walmart, Amazon, and Target in how it uses digital technology, particularly in e-commerce.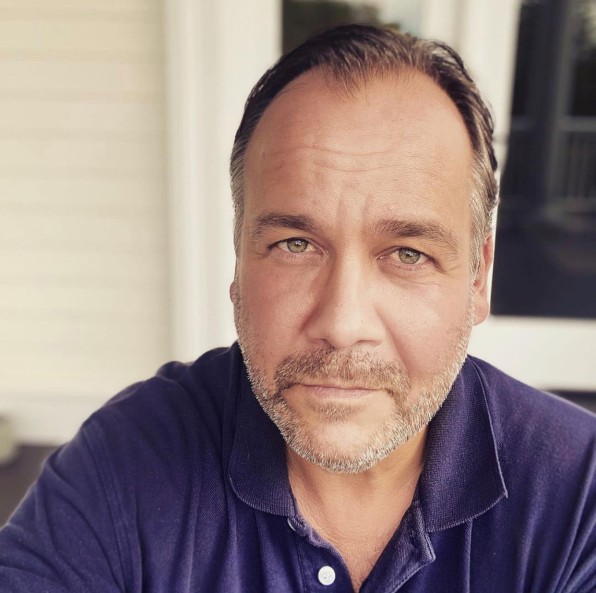 To do that, Ikea has hired award-winning executive Linus Karlsson, who has held chief creative officer roles at major ad agencies Crispin Porter Bogusky and McCann Worldgroup and cofounded independent agency Mother New York, as well as creative technology shop Ming Utility and Entertainment Group. He also just happens to have been born about a half-mile away from the original Ikea store in Kungens Kurva, Sweden.
"You could call me and those in my generation growing up in Sweden the children of Ikea, the first generation to truly grow up with it," says Karlsson. "I recognized early on that Ikea was a company that did things differently, did its own thing. It also meant a lot to me because it represented a different way, where design was more accessible to normal people who didn't have a lot of money." This also isn't the first time Karlsson has worked with Ikea, as he has consulted with the company off and on for years. In 2012, while at McCann, he led the work that used augmented reality to bring Ikea's catalog to digital life.
Karlsson first left Sweden in 1996 as a young ad creative to join Fallon Minneapolis. At Ikea, he will continue to work in the United States, out of his New York state home, but the job, according to Ikea's product development manager Fredrika Inger, is to be an accelerator, sounding board, and source of inspiration and experience for the brand worldwide. "We want to strengthen how we cater for creativity in our daily work with design, product development, marketing, and communication. How we take care of creative ideas and turn them into… Ikea products and solutions that can meet many people," says Inger, in a statement.
Of course, product and marketing communications have always been intertwined. There is no better ad than a great product itself. But just as the Apple Store ushered in a flood of thought-leadership around the idea of retail space as marketing (as opposed to just a distribution channel), more and more companies are viewing their products as key marketing tools. Witness Lady Gaga Oreos, or McDonald's Travis Scott meals. Karlsson sees his new job as a natural fit for these increasingly converging worlds.
"I really believe these belong together, because they also regulate each other," Karlsson says. "When you break it down, it's very much two different aspects of the same thing, especially now with social media, where everything is digital, this overlaps even more between product development and communications."
The company didn't specify how exactly this might change the relationship internally between product development and marketing. It could simply be they're hoping that as a creative leader with a foot in both doors, Karlsson himself will be that bridge. After all, he has not only created award-winning ads for major brands but also created products and spaces. Under his direction in 2005, Mother New York started its own hot dog brand Dogmatic, which became a permanent restaurant in New York's Union Square and eventually sold to investors. With Ming in 2015, Karlsson turned part of the office into an experimental retail space, partnering with British designer Tom Dixon, among others, in order to create buzz across multiple platforms and make things for brands that transcended communications.
As the end of the pandemic begins to appear in sight, Karlsson sees an opportunity for Ikea to look inward and find more efficient ways to get ideas working for its customers.
"The role of a creative director is a lot about making the team work, aligning ambitions and dreams, and to make sure all of these ideas I already know are inside of Ikea can find their way out," he says. "Another part of my role will be to help Ikea listen to its strong inner voice. That's important not to forget. I'm good at not complicating things. Anyone can make things complicated. But to make something simple is very difficult. That's another part of the job."
Though a seasoned creative leader, Karlsson may be in for his biggest challenge yet. He will need to navigate Ikea's decentralized, franchise-led marketing organization, where each market and country has its own creative agency partnerships and direction. And that's the easy part. Because if Ikea can't get a handle on its logistics to provide an experience more in line with Amazon and other competitors, then its job is only half done.