Spring cleaning has never felt so resonant: sweeping away the old, letting in the new; giving your home a well-earned fresh start, after it served as a work/living/leisure space for the past year. 
But do you have to clean your cleaning? Most cleaning supplies are a double-edged sword: full of toxins and housed in single-use plastic. And according to the U.K.-based Ellen MacArthur Foundation, only 10 percent of your average bottled household cleaner is made of active ingredients. The rest? Water. 
Many household cleaners leave behind a lot of waste, from excess packaging to the unknown amounts of VOCs (volatile organic compounds) that linger well after you've wiped your last surface down. Luckily, the market has grown savvy. Companies are creating transparent, sustainable, low- to no-waste cleaners made with good-for-you (and the planet!) ingredients that actually work.
Want to clean up your act? Here's how to start: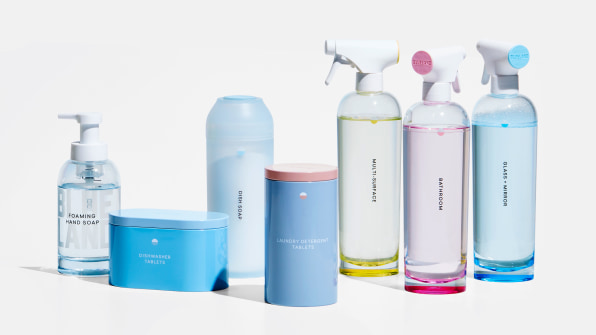 Blueland  
The simple "Why didn't I think of that?" beauty of Blueland's trio of stylish, squeaky-clean cleaners—which are tablet- and powder-based "just add water" formulas—is what won the company the Shark Tank seal of approval in 2019. Now, Blueland's expanded range of cleaners includes dishwashers and laundry tabs housed in tin containers and powdered soap, dispensed from a reusable silicone shaker. Today, the company launched a new limited-edition collaboration with Guardian Data Editor Mona Chalabi.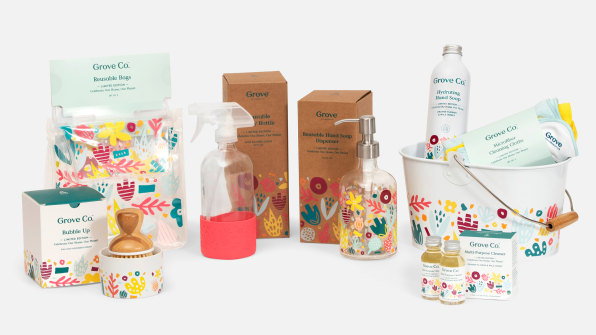 Grove Collaborative
This membership-based DTC marketplace sells a myriad of smart, sustainable items for your home (and person) and has a commitment to be 100% plastic-free by 2025. The company's in-house label, Grove Co., features a suite of stellar cleaning solutions, along with specialized tools, such as scrubby, plant-based sponges made gently abrasive with walnut shells and wool dryer balls that will put you off nonbiodegradable, chemical-ladened dryer sheets once and for all. Tip: Grove membership is free, but when you place your first order, the company defaults to a monthly recurring shipment model. You can always customize your orders, pause any month, or simply opt out of auto-shipments entirely.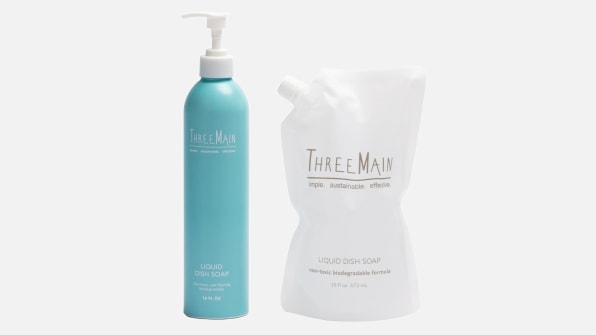 ThreeMain
The slim turquoise aluminum bottles that make up ThreeMain's three-piece, affordable starter kit are unassuming but pack a punch. I've grown dependent on the liquid dish soap, which smells fresh and familiar but is more potent and efficient than that famous blue soap I swore by. (It also claims to be super skin-friendly, thanks to the addition of hyaluronic acid.) Both the bathroom and multisurface cleaners are powdered by hydrogen peroxide, a natural disinfectant that kills microorganisms without the help of toxic additives.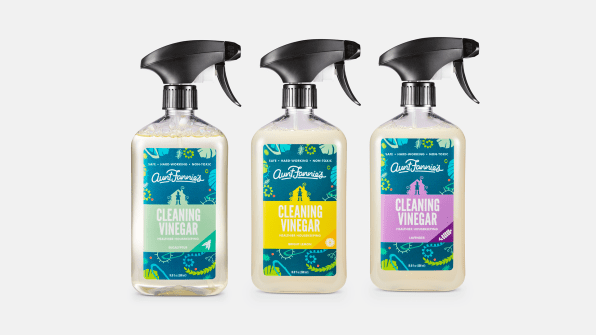 Aunt Fannies 
Aunt Fannies embraces age-old solutions that make you wonder why we ever turned to aggressive chemicals in the first place. The plastic-neutral brand uses vinegar—yes, distilled white vinegar—and other plant-based ingredients for its signature spray-bottle "do it all" cleaner. We also like the powdered shake-on carpet cleaner, a blend of baking soda and essential oils that neutralizes bad smells without nasty little phthalates.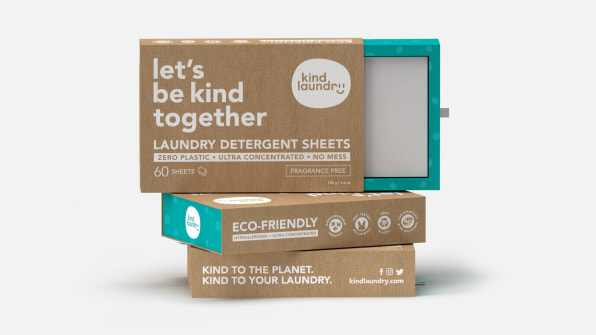 Kind Laundry
Yes, snacking on laundry pods is still probably the worst thing you can do with them—but stocking up and growing dependent on them may be the second. While their polymer capsules dissolve in the wash cycle, the pods often come in bulky plastic containers, and the lifetime effect of most "stain-busting" detergents is . . . questionable. Kind Laundry created dissolvable detergent sheets, which are free of toxins, dyes, fake fragrances, and other harmful (to you and the earth) ingredients, but which are tough and effective enough to withstand any wash cycle, including hand-washing your delicates.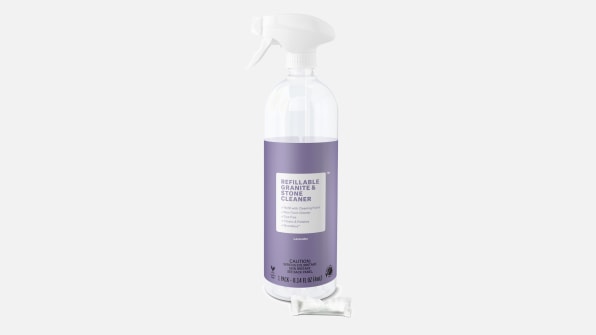 Brandless
Brandless has a line of Green Seal-certified cleaning essentials that range from surface cleaners to laundry detergent packs. (I realize I just complained about plastic packaging and laundry pods, but Brandless's small-ish container is made from post-consumer materials.) I'm a big fan of the company's Granite and Stone Cleaner, which gently buffs my marble tabletops back to a subtle shine. It's a somewhat specialty product that activates with cold water and a single pod before it's spritz-ready in a reusable plastic spray bottle. And refill pod packs are a mere $6 for a pack of two.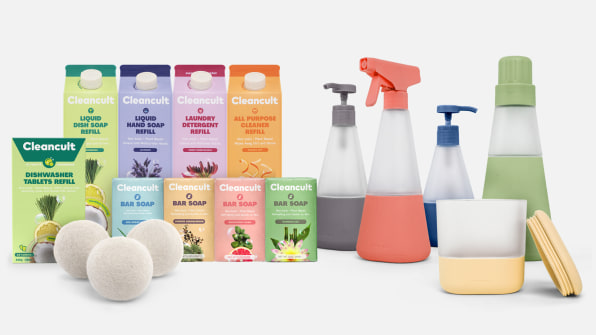 Cleancult
You'll recognize Cleancult's bright, recyclable milk carton-shaped solutions if you see them. The hyper-transparent brand allows you to stock up on these refills to distribute among their silicone-sleeved bottles (or any bottle of your choosing) as needed. Fast Company editor Amy Farley has been using Cleancult's coconut oil-powered Liquid Dish Soap and calls the tropical-like lemongrass scent "heavenly." We like them for their cleaning power—yes, they do as they promise—but also their many fun color and fragrance options.
Fast Company may receive revenue for links to products on our site.