That said, the last few weeks have been particularly difficult for the AAPI community and I have been thinking about how I can be more thoughtful with brands and founders my household supports. And you can, too.
These five culinary brands are using such innovative twists on traditional ideas that they've been able to get me out of my scrambled-eggs-and-toast routine. Whether it be one-step bulgogi pan sauce or flavor-packed, keto-friendly paneer, these creative brands will surely shake up your kitchen routine.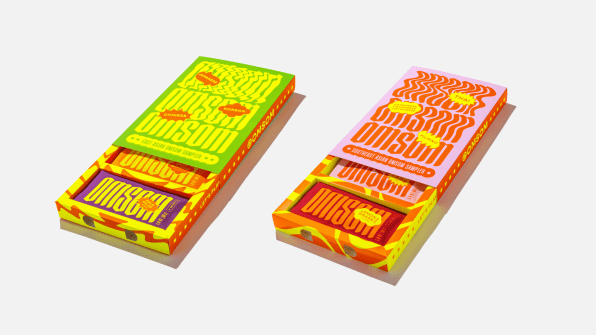 Omsom
I fell in love with Omsom after speaking with sister-founders Vanessa and Kim Pham. Their line of "starters"—packaged traditional sauces and marinades—are a spectacular solution for nights when I have only a brick of tofu in my fridge. Omsom partnered with notable Asian chefs to create their authentic renditions of classics including Bessou owner Maiko Kyogoku's Japanese Yuzu Misoyaki (my favorite for grilled eggplant) and Vietnamese Lemongrass BBQ by Chef Jimmy Ly of Madame Vo. Each packet sauces up a very filling meal for two (or satisfying portions for three) and comes in a pack of three—so you always have backup, with pantry space to spare.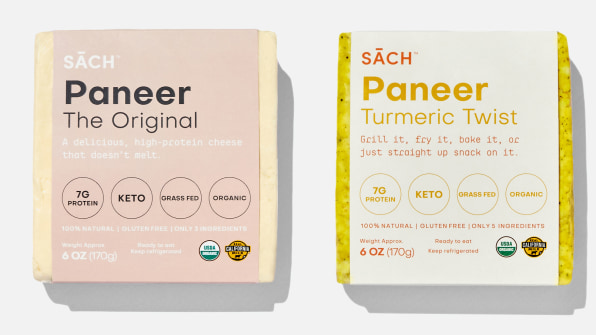 Sāch Foods
When founders Jasleen and Tarush Agarwal wanted a fresher, healthier meat-free protein, they created their ready-to-eat paneer brand, Sāch Foods. Fast Company editor Amy Farley, who is a meat-eater living with vegetarians, subbed the company's Turmeric Twist Paneer for eggs in an Easter brunch shakshuka. "It was delicious. My daughter was eating it right off the cutting board," she says. "And the texture was perfect: After simmering for 20 minutes, it was soft but still had a bit of texture to it. I can already tell that this is going to be a great protein source for a vegetarian family." She also reports that pan-frying the original Plain Paneer led to great results. It turned beautifully crispy on the outside but was super soft and tender on the inside: "My kids can't get enough," she says. The company also has a delicious Spicy Habanero flavor. Sach Paneer checks a few dietary boxes: gluten-free, keto-friendly, all-natural, and high in protein.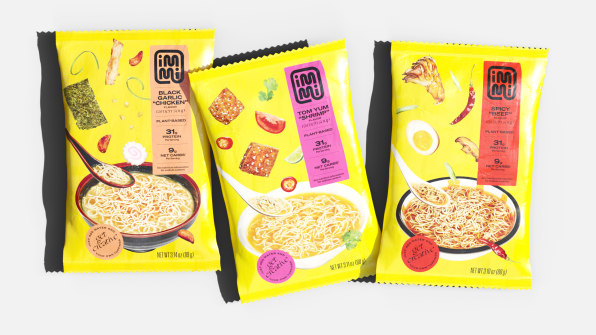 Immi
I have a warehouse-size package of instant ramen that is the antidote to all things bad. Ironically, while so, so, so delicious, the particular brand I have is, well . . . most things bad. That is, overprocessed and full of salt, preservatives, and fat. That's why Immi's instant ramen is endlessly appealing to me: these healthy, delicious noodles scratch that slurpable itch without all the nutritional regrets. Founders Kevin Lee and Kevin Chanthasiriphan gave their ramen protein-packed, chewy noodles made from pumpkin seeds and fava beans. They come paired with plant-based protein (like Tom Yum "Shrimp") and provide pure satisfaction in about five minutes (I won't tell if you still throw a slice of cheese on top).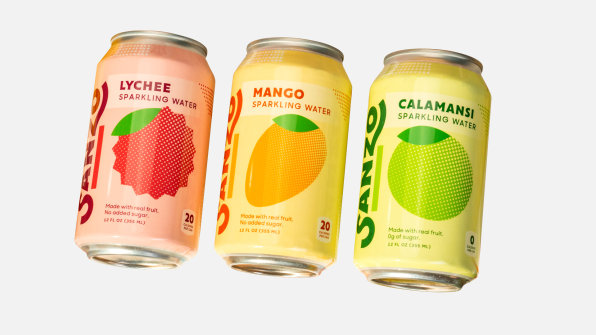 Sanzo
Founder Sandro Roco wanted an all-natural, low-sugar sparkling beverage in flavors that were fresh, fruity, and unmistakably Asian. So, he made them. Sanzo's initial trio includes lychee, mango, and calamansi (a distinctive citrus fruit native to Southeast Asia). Each colorful, canned, effervescent drink is gluten-free and low-cal with no added sugar or artificial flavors. I reach for the bright-orange can often; this sparkler is made with puree from Alphonso mangoes, IMO the sweetest, creamiest, and most elite of all mango varieties. You'll never go back to that other seltzer again.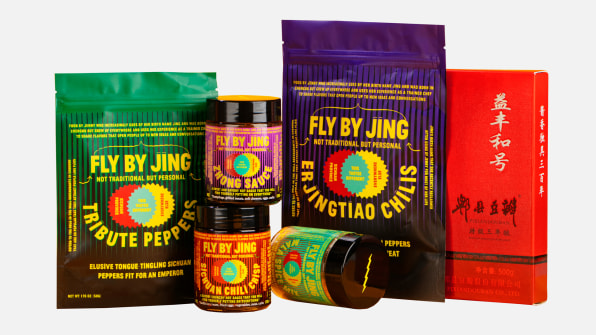 Fly by Jing
A few months ago a friend texted me, "this is literally the best sauce I've ever had," with a link to Fly by Jing's Zhong Sauce.  She then listed all the things she had paired it with: naan, scallion pancakes, sauces that could use a little oomph, grilled meats, vanilla ice cream . . . or, as she put it, "anything and everything." Zhong—an outrageously flavorful sauce inspired by street dumplings from Chengdu—is only one of the "anything and everything" sauces and spices from founder and food master Jing Gao, who documents her startup journey and culinary expertise on her popular blog, Jing Theory. Also a must-have: the tingly, familiar, 100% all-natural Sichuan Chili Crisp. Consider these sauces the cure for kitchen boredom.
Fast Company may receive revenue for links to products on our site.