When we think about the must-see TV that draws us to sign up for streaming platforms such as Netflix, Hulu, and Apple TV Plus, the list is endless. The Crown, The Handmaid's Tale, Bridgerton, Ted Lasso.
But what about kids' shows? Sure, there are old episodes of Teenage Mutant Ninja Turtles and Pokémon, but there's a gaping dearth of new, buzzy series with any real lasting power. (Does Netflix's Miraculous: Tales of Lady Bug & Cat Noir really have a significant following?) Kids tune in to a new Netflix show here and there, but for the most part the platform's real appeal for children is its sprawling, buffet atmosphere—and all those reruns. (The Mandalorian over on Disney Plus is an exception, though that show skews heavily toward teens and adults too.)
Cyma Zarghami, a veteran of children's TV who spent 33 years at Nickelodeon, most recently as its president, sees this as white space in the industry, one that she is eager to fill. Last year Zarghami started MiMo Studios, a kids' production company that aims to create the kind of franchises that have been lacking in the kids' TV space in recent years in both the linear and digital worlds.
"SpongeBob [SquarePants], Peppa Pig, PJ Masks, those are all at least seven to eight years old," Zarghami says, ticking off some of Nickelodeon's biggest hits. "Nothing has emerged off the old platform or the new that's really resonated with audiences."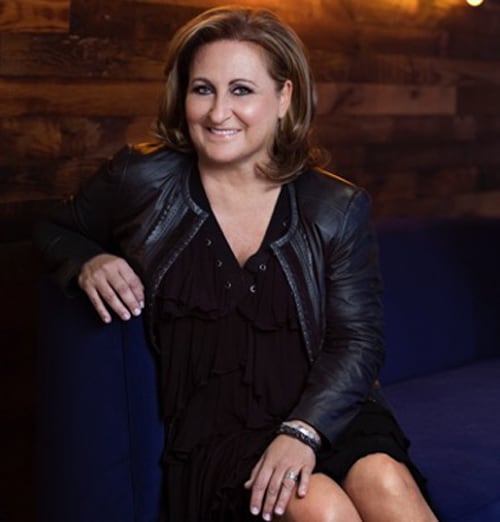 As for why that is, Zarghami says, "There are too many choices, there's not enough marketing, everything is a little derivative, and quantity, not quality, is the mandate"—especially in streaming. "So nothing has really floated to the top." She also says that streaming companies' priority is to grow subscribers and minimize churn, as opposed to "building the next Game of Thrones for kids."
At MiMo—which stands for "mini movie"—Zarghami hopes to do exactly that by investing in properties built on great, preexisting stories and characters that have the maximum potential to become a franchise. But the Hollywood formula ends there. Rather than shoot, say, 8 or 10 (or 23) episodes to launch a season, MiMo projects are being made into what Zarghami calls "TV-sized movies," i.e., 45- to 60-minute films that ideally grab the viewer and inspire repeat viewing. The movies are pilots of sorts; if they catch on and garner an audience, the plan is to make more. But the goal is to maximize efficiency by not overinvesting until there's a successful proof of concept. The format is also specifically geared to kids, who tend not to devour episode after episode in one sitting the way adults do.
"There's no such thing as binge-watching when you're 5 or 6," Zarghami says. "My thesis is based on some facts and some just hearsay that kids are not going to binge-watch. So the idea of making 20, 40 episodes to the tune of $25 to $30 million seems like a very risky way to build a franchise.
"If you think about the Charlie Brown Christmas episode, or the big Paw Patrol TV-sized movies, that's the way I want to build out franchises. You start from the tail end and you get to market faster, you learn more about the IP, and you fully develop the story and the characters. You test the waters. . . . I'm just trying to find a more efficient way to have more at-bats."

Among those at-bats are Maggie & Abby's Neverending Pillow Fort, an adaptation of a book by Will Taylor about two best friends with deep imaginations, which Bend It Like Beckham writer-director Gurinder Chadha recently signed on to write and direct as a live-action movie; The Pout-Pout Fish, based on the New York Times best-selling children's book series by Deborah Diesen about a defeatist fish who learns to roll with the punches; and The Alien Adventures of Finn Caspian, based on the serialized sci-fi podcast (and now book series).
MiMo, which is a female-run company—top execs include COO Madeira Ginley, strategy and insights consultant Sujata Luther, and live-action content consultant and executive producer Bronwen O'Keefe—also puts a focus on equity and diversity in both the stories it tells and who's telling them. The company partnered with NBA All-Star Baron Davis to create a sports division that is producing an untitled girls' basketball project, as well as projects based on real-life sports stories and scripted content under the umbrella Heroes of the Game.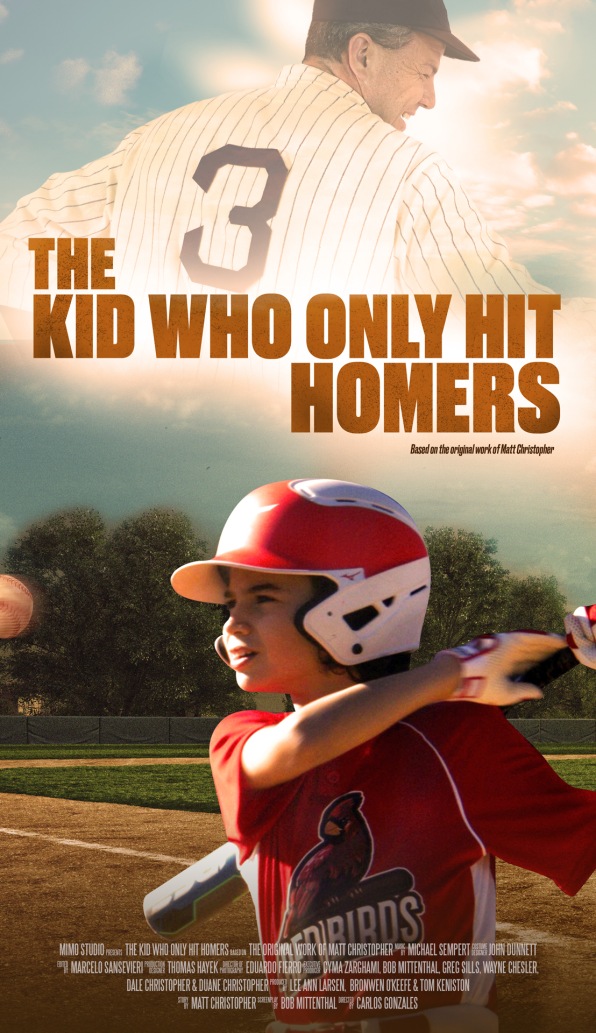 The goal is ultimately to make content that reflects the world we live in and to shine the spotlight on those who don't always get it. Maggie & Abby's Neverending Pillow Fort is a "girl empowerment story," Zarghami says. And in another one of the company's adaptations, The Kid Who Could Only Hit Homers, based on the series of novels by Matt Christopher, a baseball pitcher in the story has been rewritten as a girl.
Zarghami is also paying attention to tone and tweaking it accordingly. She characterizes the big Nickelodeon shows of yore like SpongeBob and Rugrats as "tongue in cheek, kids versus grown-ups, a little bit of edge and cynicism."
Today, she says, "Everything doesn't have to be funny anymore, and that's actually incredibly liberating. Humor is still nice and important, but there's an opportunity to pursue great content that comes from a different set of values and fundamentals."
"Coming out of COVID-19, one of the things that seems to be emerging are new sets of values with kids. There are different words that seem obvious now but weren't so obvious in the past—empathy, kindness, resilience, perseverance. Also, kids are fully exposed now to what's going on in their parents' lives, because they've spent so much time together. I think escapism and feel-good content is going to be a premium moving forward."
While at Nickelodeon, Zarghami oversaw Paw Patrol, the animated series about a posse of do-gooder puppies whose cult status with the preschool set lives on strong. When asked why the show (which many parents understandably tire of by episode two) struck such a chord, Zarghami pointed out that the characters are all heroes.
And, of course, "they're puppies."
"That project also had a really incredible team of people behind it, and it was one of those great shows that show themselves in the very first day of broadcast. So if you put all that together. . . .
"Then there's timing and fairy dust," she laughs. "There's no explaining the last two."