On last season's Shark Tank, the judges heard pitches from two impressive entrepreneurs who struggled to articulate the key attributes that differentiated their product. They could not explain how their offering stood out from those of their competitors. It struck me that that they may have skipped a critical step along an entrepreneur's journey: the part where we become our own worst critics.
An entrepreneur's journey unfolds in three distinct, dependent, and yet entirely separate phases. While it's important to start by dreaming without restraint, boundless brainstorms need to be followed by ruthless scrutiny. If and only if our idea stands up against comprehensive critique, are we able to go forth as the committed crusader and pursue launching our idea into the world. It's very important that each phase be embraced fully and that once you move on from one, you move on completely.
I first introduced the 3 Cs of Entrepreneurship on Shark Tank, and I'm excited to build on them here for the first time.
Curious creative
As the curious creative, your job is to imagine what has not been conceived of yet. The more outrageous the idea, the more innovative and differentiated you will be in the competitive marketplace. To get to this place, you need to think without limitations. Every idea should be celebrated—even if it's not the perfect one, it could become a springboard to better solutions.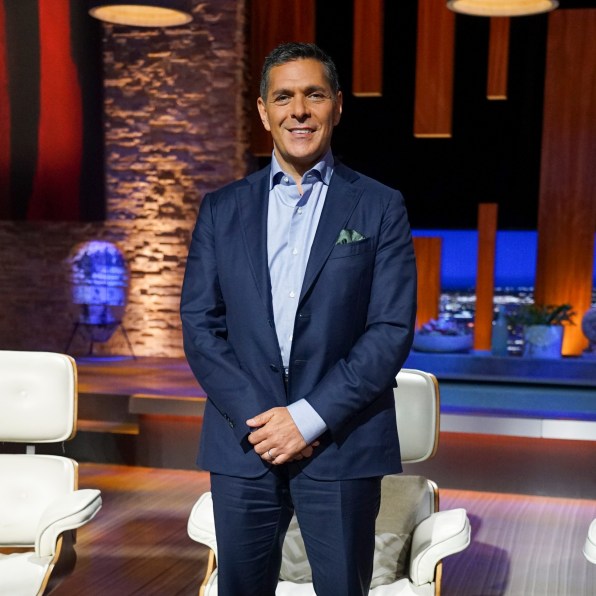 What's most important is that you NOT critique yourself. This is the time to banish practical constraints and scratch phrases like "no," "that won't work," "let's be realistic," or "that makes no sense" from your vocabulary. When it comes to being creative, it works against you to know that a plan is impossible or impractical. Without filters and limitations to hinder your ideation, you are forced to make up new pathways that will allow your idea to thrive.
The time will come for questioning your assumptions, but being curiously creative is about tuning into your intuition and letting your mind wander in possibility. Only once you have completed your imaginings, are you then ready to move into the critic's phase.
Consummate critic
Now is the time to stop dreaming and start critiquing. Just as we need to be comfortable brainstorming and daydreaming, we also need to embrace thinking critically. In the creative's phase, naivete was a good thing; during the critic's phase, we should use filters to protect ourselves from that naivete.
We entrepreneurs fall so in love with our ideas that we sometimes view them with rose-tinted glasses. But our idea will not stand a chance in the marketplace unless we subject it to ruthless scrutiny. If you play devil's advocate and poke all the holes you can in your own concept, you have the opportunity to build solutions to your challenges before you face them. You give yourself the chance to perfect your mousetrap or go back to the drawing board.
List your filtering criteria: feasibility, cost, expected impact on the intended audience, adherence to the brand, time, likelihood of success, whether your skillsets and tools match what you need to launch this idea, and ROI. Applying these filters to your thoughts will help you prioritize the ideas that will best accomplish your goals. Team members, boards, and investors can all serve as valuable sounding boards. Whatever you do, don't tune out when someone tells you "no"—this is the moment when you stand to learn the most.
Committed Crusader
After traversing the fires of intellectual doubt, if you emerge convinced that your idea still stands to reason, it's time to flick a switch and ensure nothing sets you back. Put the doubt of the critic's phase behind you and ground yourself in the conviction and determination that will give you staying power throughout the challenging journey ahead.
As an entrepreneur, you will get thrown off your horse more than a few times; grit and hunger will get you back on. Don't let setbacks stop you; instead, harness those failures as sources of learning and renewed strength. Everything will be harder and require more time than you anticipated; as the crusader, you must be unwavering in your commitment to seeing your idea through.
---
Daniel Lubetzky is the founder and executive chairman of global snack company Kind and the Kind Foundation. Through his family office, Equilibra, he invests in companies that help people live and eat well.