I've spent a lot of time in front of the TV this year. If re-bingeing seasons of The Great British Bake Off was an art form, I'd be a master. One of the greats.
That said, my household has made small tweaks to our entertainment center that have vastly improved our weekends of going nowhere. Better lighting, external speakers, and cozier accessories have upgraded movie watching so it's almost as good as the theatre experience I miss so, so much.
Throughout quarantine my life is divided into three main activities: work, sleep, play. And post-pandemic, I don't expect to experience a massive day-to-day change. I've long rallied for making your bedroom more zen and workspace more convenient, but now, I'm going to give you my Ted Talk on creating an elevated living room that is indulgent, inviting, and comfortable. 
Speakers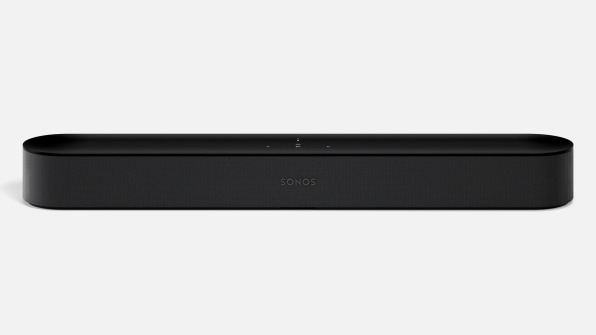 Sonos Beam Sound Bar
Not only do sound bars provide a greatly enhanced TV-watching experience, they double as a room-rocking sound system for your living room ambiance. This one from Sonos has a small footprint, plays nice with AI assistants, and has an expertly engineered sound profile tuned specifically to add clarity to dialogue, so you'll never miss a word.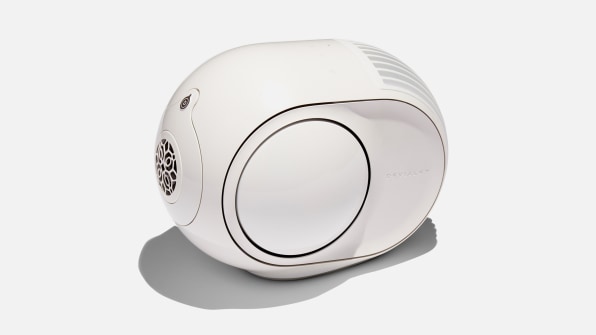 Devialet Phantom II 95dB Compact Speaker
Devialet's pod-shaped speaker is another case of big sounds from a deceptively tiny package. The Phantom II is designed to not only look great, but fill a room with its pulsating woofers and crystal-clear sound.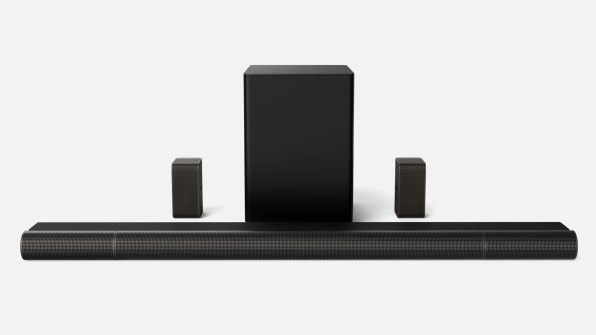 VIZIO Elevate Sound Bar
Also, on the sound bar front, VIZIO's new Elevate rotates—yes, as in, it moves to face a viewer or up toward the ceiling—to best project music or cinema-quality immersive sound when you need it the most.
Televisions, projectors, and screens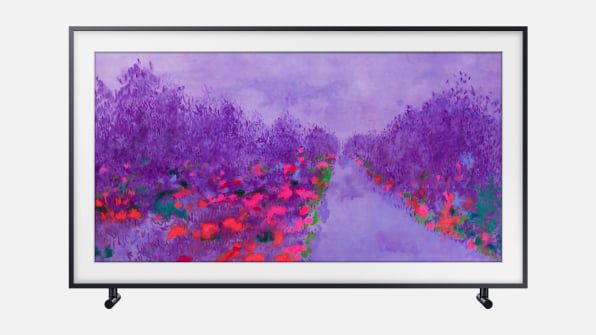 Samsung The Frame QLED 4K Smart TV
Samsung's design-forward TV can be hung like artwork on a wall, sit atop a flat surface via a height-adjustable stand, or be propped above the floor, thanks to the easel-like studio stand.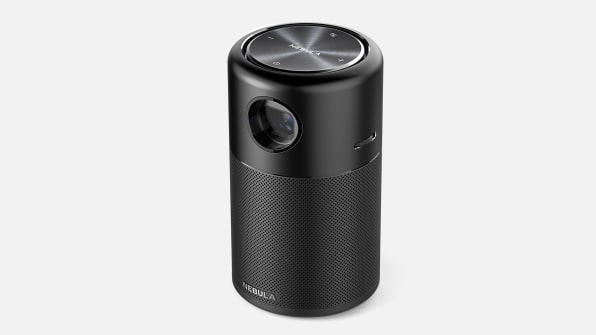 Nebula Capsule Projector
I've raved about my Capsule, but let me do it again: this soda-can-size projector is a solid, cost-effective way to experience cinema-like viewing anywhere you want it. Cast it against a white wall or sheet in your living room, or bring it on the road. It makes for perfect off-the-grid entertainment.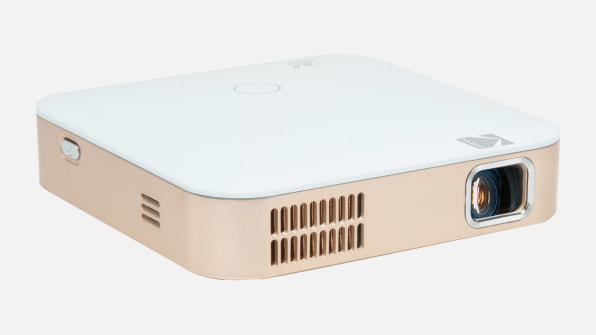 Kodak Luma 350 Smart Projector
Kodak's Luma 350 is also a stellar choice for those looking to replicate the big screen experience without committing the space (or funds) to a new TV. It's sleek, runs on Android, and features Miracast, so you can go cord free.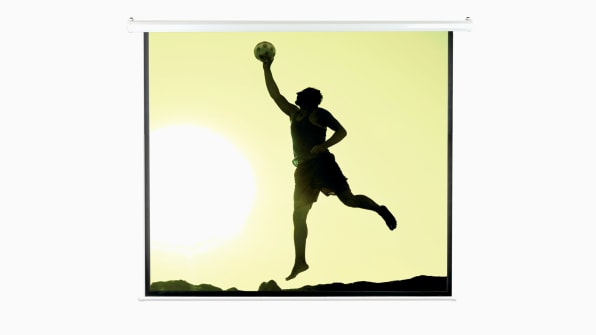 Pyle Motorized White 72″ Electric Projection Screen
If you don't have a giant blank wall, here's the next best thing: This electric projection screen tucks away or reveals itself with the touch of a button.
Furniture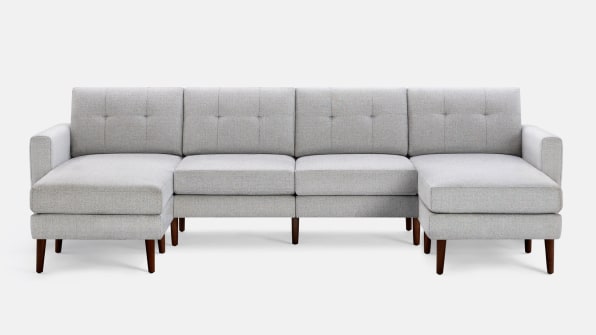 Burrow Block Nomad Double Chaise Sectional
Plush, cushy seats and recliners are nearly the norm at theaters today, but Burrow's deep U-shaped sofa could give them a run for their money.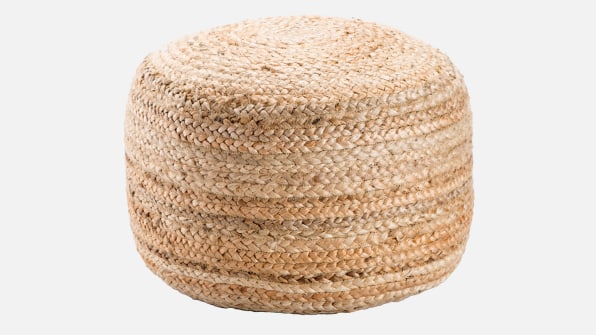 Bungalow Rose Monestime 18″ Wide Round Pouf Ottoman
And don't forget to prop your feet up.
Moon Pod
Moon Pod's squishy but somehow still firm seating is more stable than your college bean bag—and looks better, too. Its stretchy shell and high-density bead filling is designed to supply enough ergonomic support while making you feel weightless. We'll take two.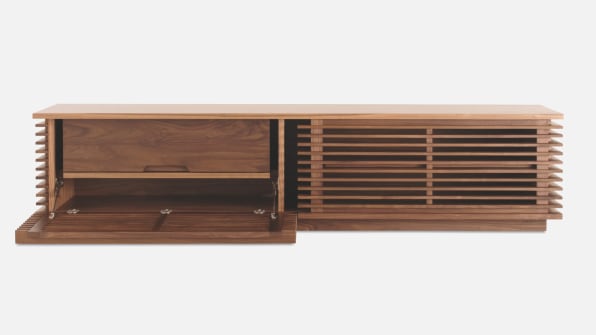 Design Within Reach Line Media Console
Because your TV might get lonely.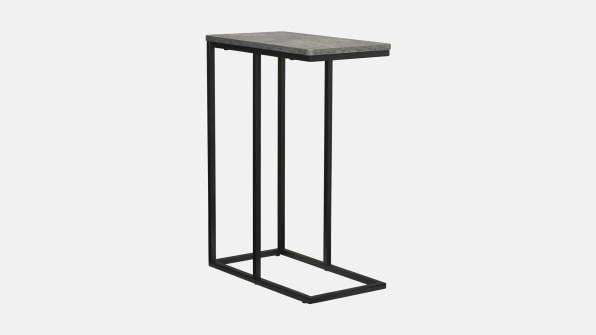 Brayden Studio Ashwood C End Table
A C-shape end table might seem basic, but it's extremely handy, slipping over your sofa to prop up cocktails or acting as a makeshift laptop desk.
Accessories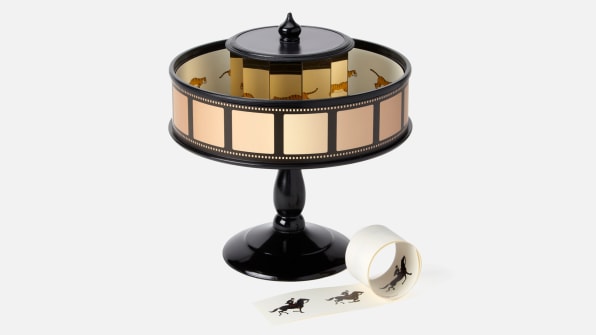 Praxinoscope Animation Spinner
Inspired by the praxinoscope devices of yore, this functional decorative piece adds fanfare and whimsy to your living room.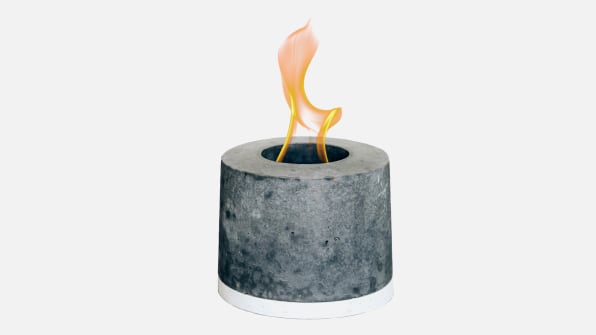 Flikr Fire Personal Fireplace 
This indoor-outdoor personal fireplace runs on isopropyl alcohol to provide a cozy, clean-burning flame for ambiance or roasting marshmallows.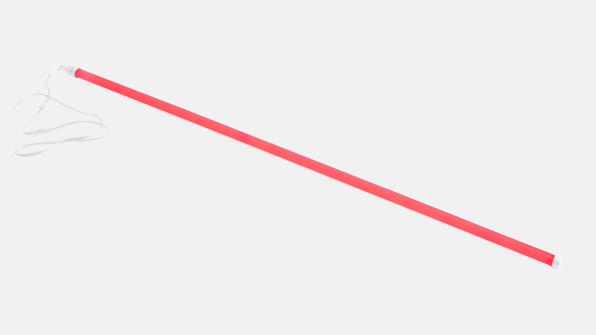 Hay Neon Tube LED
Some people think light sabers, others think James Turrell. We think both instincts are probably right and love good accent lighting to set the mood on movie night.
Philips Hue Play HDMI Sync 
This little box may not look like much on its own, but when synced with compatible members of the Phillips Hue family, it transforms your set-up to a responsive color light show. Adding a backlight to the TV has made one of the biggest impacts to my watch experience, trading eye strain for ambient glow.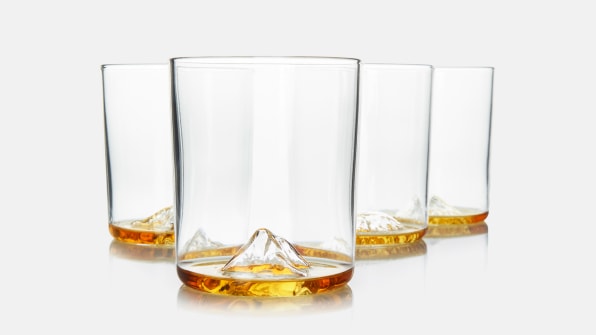 Whiskey Peaks International Mountains Glasses
We couldn't let you get this far without upgrading your bar cart . . .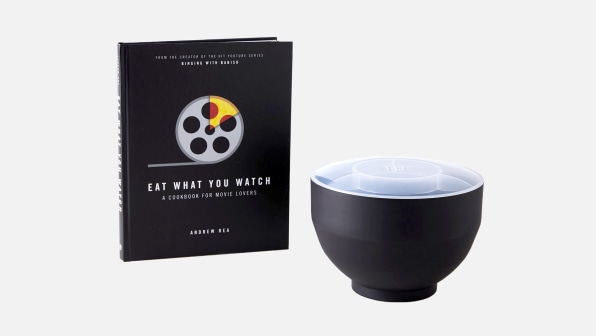 W&P Popcorn Popper
. . . now, pass the popcorn.
Fast Company may receive revenue for some links to products on our site.