I was working hard at the office and home before I delivered my second child in January 1983. Too hard.
Keen to spend extra time with my family, I sought a four-day schedule following my maternity leave from the Washington bureau of The Wall Street Journal. A reduced workweek is highly unusual, I noted in my proposal. But by satisfying an important personal need, the arrangement "would permit me to channel even higher energy levels into my Journal assignments."
Management rejected my request. Luckily, I finally got my wish in fall 1983, after Norm Pearlstine became the Journal's managing editor and Al Hunt its Washington bureau chief. Both bosses greatly valued working women. Hunt and his wife, Judy Woodruff, a White House correspondent for NBC News, had a toddler son.
Pearlstine gave me Fridays off without cutting my pay or benefits because I was one of the Journal's most seasoned female reporters. He also said I could work normal hours for the rest of the week and keep covering my beat, which was organized labor. Pearlstine and Hunt believed I would be just as productive on a four-day schedule. "An incredible deal," I exulted in my diary that day. Abra was 8 months old, and Dan had recently turned 4. My Fridays at home turned into such a precious time for our kids and me that Abra nicknamed them "Mommy Day."
But I chose to conceal my incredible deal from my Washington, D.C., coworkers. Like many baby-boom generation moms, I kept quiet to protect my reputation for being laser-focused on my career. The other employees in the Journal bureau remained clueless about my special arrangement until a local journalism review broke the news a few years later with an article about me and other star journalists. The revelation of my four-day week bothered some men in the bureau. "If I get pregnant, can I take Fridays off, too?" one male reporter needled me.
Career gains with reduced hours
My reduced hours at the Journal didn't reduce my output. The quality and quantity of my Washington stories stayed excellent, according to my supervisor. I stopped working a four-day week once the Journal elevated me to news editor of its London bureau in 1987. But Abra was unhappy that I no longer stayed home every Friday. "What happened to the Mommy Days that were school days?" she implored, tugging at my heartstrings.
Like me, several other boomer "power moms initially found themselves rebuffed over their efforts to work less and parent more. They're exemplified by Nina McIntyre, who is chief marketing officer of ETQ, a software technology company. The tech industry veteran delivered her eldest daughter in 1988, when she was a senior product manager for a division of Eastman Kodak Company. Kodak had introduced photography to the masses at the dawn of the 20th century.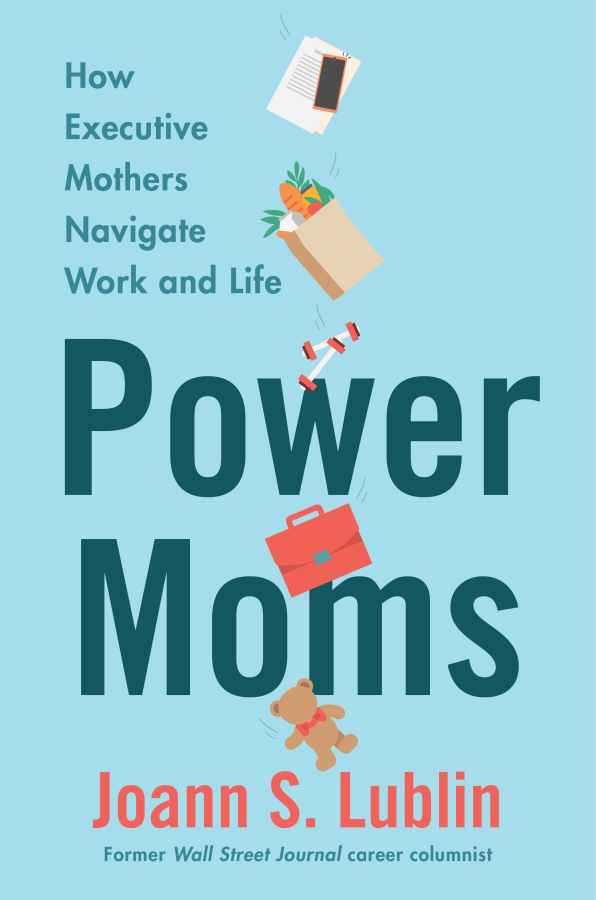 McIntyre asked for a four-day schedule once her three-month maternity leave ended. "A weekday at home was really precious and worth finding a way to make happen," she said. The new mom figured that her boss, the unit's new vice president of marketing, would let her take Fridays off because she was a working mother, too.
McIntyre figured wrong. The older woman reacted to the four-day proposal by describing how she had worked and attended Harvard Business School full time after giving birth years earlier.
"She then smiled and said, 'No, you may not go part time,'" according to McIntyre. "She just didn't believe in part time . . . because she didn't need it. So why would anyone else?"
The first-time mother resigned weeks later, wooed away by a part-time arrangement at Lotus Development Corporation, a software maker. Her hiring manager was a former Kodak colleague who matched her full-time pay of about $40,000 for a three-day schedule at Lotus.
McIntyre expected that her career advancement would pause while she worked fewer hours. Instead, her work received recognition. Her outstanding performance during three years of shortened schedules opened doors to higher-level spots with regular hours.
She was the full-time supervisor of 17 staffers when her younger daughter arrived in 1994. Upon McIntyre's return from that maternity leave, Lotus elevated her to general manager. She assumed command of a software development team for the first time, overseeing 83 people.
"I was surprised to be given such a big job," she remarked. Other employers noticed her progress. Invention Machine Corporation, a small software provider, recruited her to be its chief operating officer in 1997. She helped the business raise $10 million before moving on. She held marketing management posts at seven more companies—interspersed with part-time consulting gigs—before ETQ hired her in 2018.
"Very few of the companies I have worked in over the last 20 years make it easy for managers to work part time," she said. Nevertheless, she advises younger women to imitate her example of intermittent part-time employment.
---
Joann S. Lublin was the management news editor for The Wall Street Journal, working with reporters in the U.S. and abroad, until she retired in April 2018. She remains a regular Journal contributor.
This excerpt is adapted from Lublin's Power Moms: How Executive Mothers Navigate Work and Life published on February 16 by Harper Business, an imprint of HarperCollins Publishers.