If you're unfamiliar with Goodee, you'll want to remedy that. It's a two-year-old design shop that sells beautiful, ethically made multicultural objects from designers from around the world.  This year, Goodee has partnered with Nordstrom to curate the Goodee100, a selection of 100 home and lifestyle items that all cost $100 or less.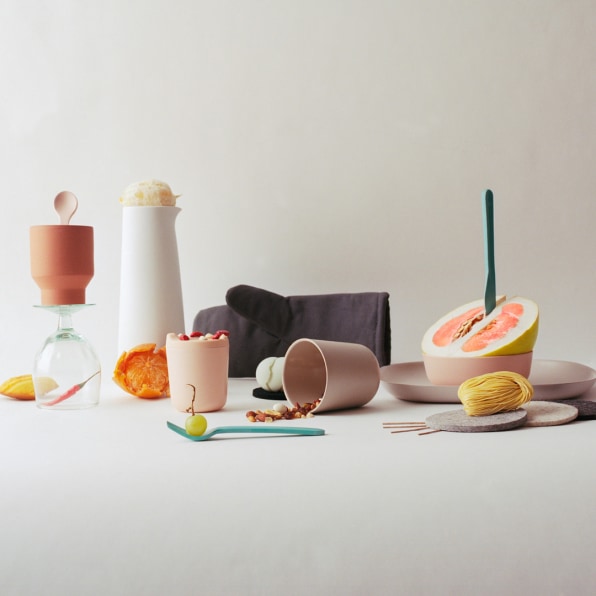 Goodee is the latest venture from Montreal-based Byron and Dexter Peart, who previously founded the fashion label Want Les Essentiels. With this new startup, they are singularly focused on what it means to design products that do good for the world. On their website, they have a set of icons, each of which reflects a different cause—from poverty reduction to gender advocacy to water conservancy to carbon reduction—so you can easily identify a product's social impact. The Goodee team rigorously vets each product and its supply chain to ensure it lives up to one or more of these missions. It is also a certified B Corporation and is part of 1% For The Planet, which means that 1% of each sale goes to environmental nonprofits. The Pearts have started designing pieces that reflect the brand's mission, such as a chic bag—the Bassi Market Tote—that is handmade in Italy by refugees from Burkina Faso.
Crucially, Goodee celebrates the work of non-Western designers who are often overlooked in the traditional design world. Goodee is a platform for these creators to tell their stories, share their points of view, and explain how the objects they create solve everyday problems. Here are some of our favorite pieces from this limited-edition collection.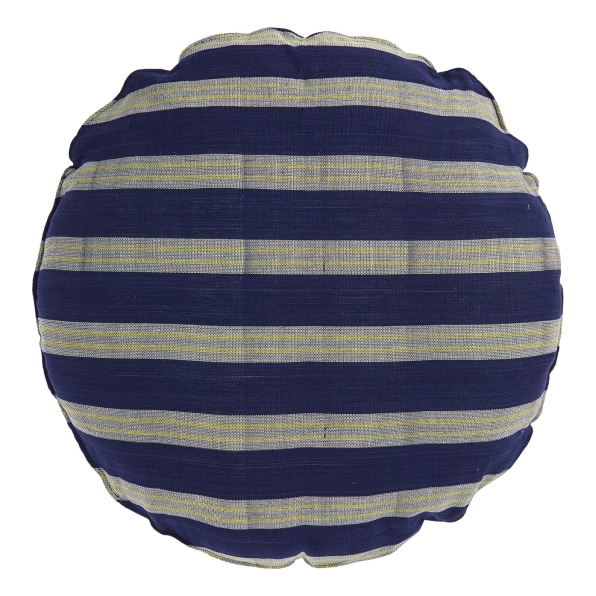 Round Floor Cushion, $100
Created by Tensira, a collective of artisans in the Republic of Guinea, this cushion is endlessly functional. If you meditate, you could use it as a home base for your daily practice. It's also perfect for extra seating in your living room, or for your kids to snuggle on in their room. It is made from a natural and hypoallergenic fiber called kapok, using traditional weaving and dyeing methods. The minimalist striped design fits easily into any home aesthetic.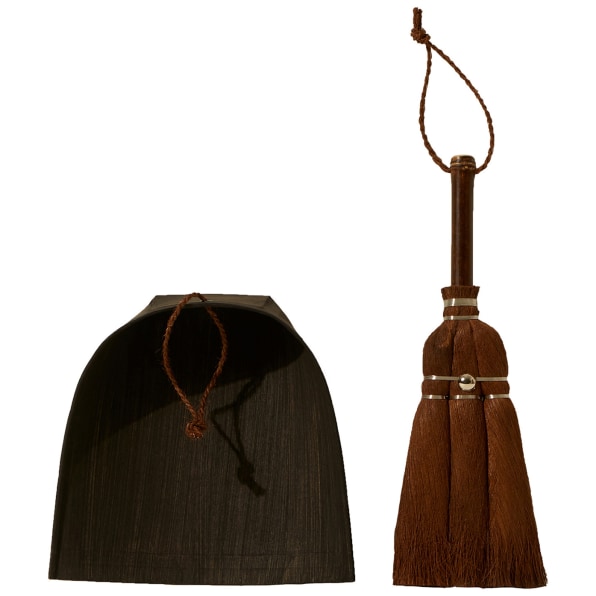 Broom and Dustpan, $100
Instead of hiding away your cleaning tools, why not buy a set that is so beautifully crafted, you want to display it? This set made by Japanese company Takada uses centuries-old techniques. The broom is made from organically farmed and locally harvested windmill palm fibers coupled with a black bamboo handle, and the dustpan is made from layers of sturdy paper. It is designed to last two decades of regular use.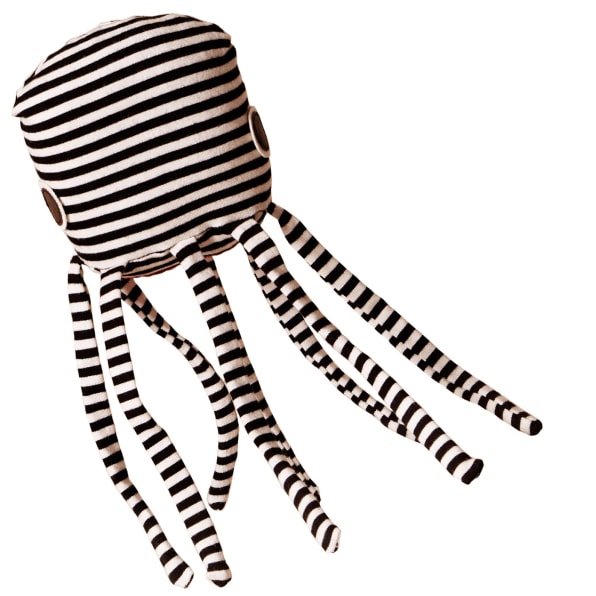 Raplapla Animals—Emile the Octopus, $35
This is Emile the octopus, the ultimate baby toy. It is thoughtfully designed by Montreal-based Raplapla to be multitasking: Her tentacles attach to the stroller or crib, and since black and white are the first colors infants see, her stripes will enrapture the baby. If you're looking to build your Raplapla collection, there is also Gilles the Koala, which is incredibly soft to the touch.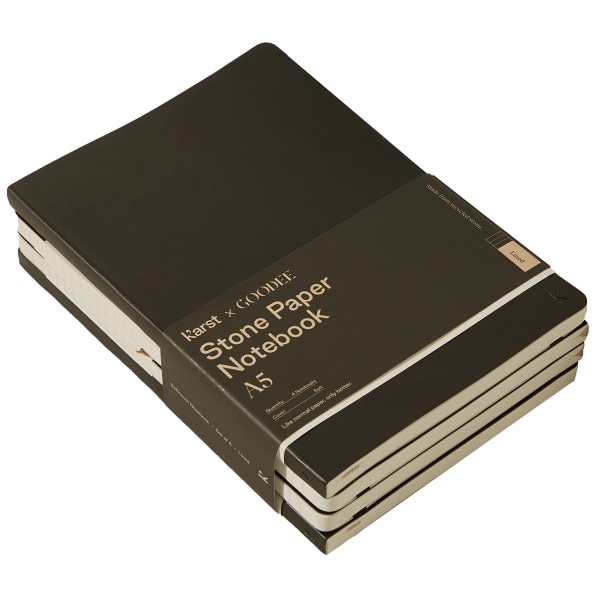 Stone Paper Notebook, $35
This sturdy notebook isn't made from paper: It's made from recycled stone. Not only does this save trees; the paper is waterproof, protecting your carefully written notes from spills, and it is made using less carbon than traditional paper. It's created by Karst, an Australian startup. Karst's founders were inspired to make paper out of stone after a visit to Taiwan. I use these notebooks every day; I love how smoothly ink writes on it.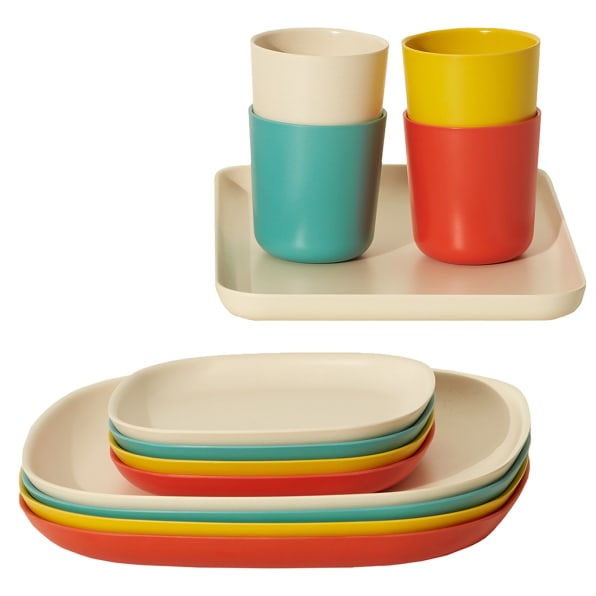 Bamboo Lunch Set, $100
This 12-piece dinnerware set by the Franco-American brand Ekobo is colorful and long-lasting. Instead of plastic, it is made from responsibly sourced food-grade bamboo fiber. It's perfect for all the summer picnics you're excited about. And for parents who are looking for tasteful, unbreakable plates for kids, this set is a godsend. (It's also dishwasher-safe!)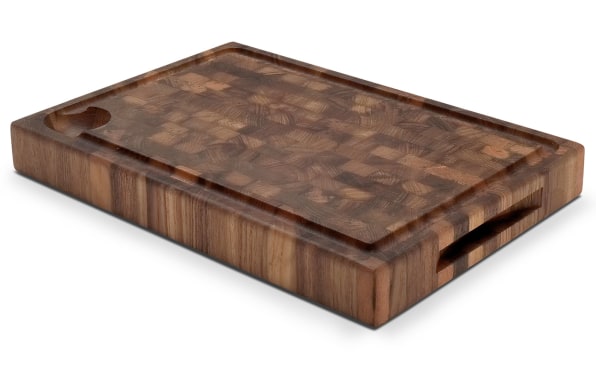 Dania Cutting Board, $100
Crafted from teak end grain, this cutting board from Danish design house Skagerak is so beautiful, you'll want to leave it out. The wood is certified by the Forest Stewardship Council, and it is made to be resistant to moisture and germs. It is also cleverly designed with grips at the end to ensure that liquid and crumbs don't spill over. You'll enjoy cutting your vegetables on it every day, and when you have guests over, it will be an impressive serving board for your cheese and bread.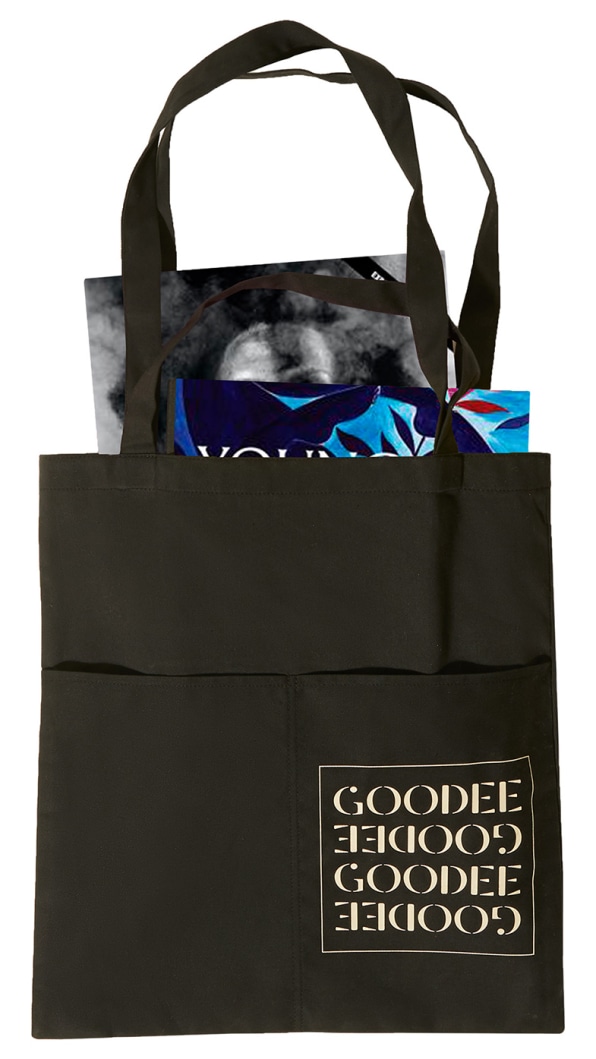 African American Culture bundle, $100
This bundle consists of two books about African American culture: Soul of a Nation and Young, Gifted and Black: A New Generation of Artists. If you're looking to deepen your knowledge of contemporary art, these books are perfect, and they're so beautiful, you'll want to put them on your coffee table. The black cotton bag they come with also tells a story: It is made from organic cotton by Cartiera, an Italian coop that helps asylum seekers and migrants. Goodee100 has two other book bundles, one devoted to Mexican culture and another highlighting women in design.