Whether they are developing new products for grocery aisles or creating new marketplaces where shoppers might find them, these 10 companies point the way forward for the entire food industry. Puris has cultivated a pea variety that will fuel the alt-meat industry for years to come. Perfect Day makes a lab-grown ice cream that tastes as good as the real thing. And True Made Foods and Purecane are sweetening what we eat while keeping us healthy. Meanwhile, Goldbelly, Thrive Market, and Patagonia Provisions are connecting people to the food they value most, from organic produce to award-winning New Orleans beignets.
1. Puris
For amping up the alt-meat industry with a high-protein pea variety
Crop genetics company Puris launched a new high-protein pea variety that can be grown at a large scale by commercial farmers around the United States. Normally confined to the midwest and Canada, the new pea variety is viable across six climate zones and is being grown in California and Arizona, meaning that it can be cultivated almost year-round, helping farmers harvest more. The company shifted all of its sourcing to become fully domestic and the new pea has cemented its status as the largest producer of pea protein in North America this year.
2. Perfect Day
For creating a faux ice cream that hits all the right marks  
Perfect Day uses fungi fermentation to create dairy proteins (casein and whey) that are identical to those in milk. Last year, Perfect Day brought its first commercial product to market, an animal-free dessert developed with Brave Robot ice cream.
3. Thrive Market
For championing organic groceries, along with the value associated with these products 
Online organic grocery store Thrive Market became a B corporation in 2020—making it the largest U.S. grocer to earn this qualification. The food provider, which sells products to registered members (similar to Costco), has added hundred of thousands of new customers during the pandemic: Its membership now approaches 1 million. Thrive's sought-after in-house organic brands have become increasingly popular and represent 28% of all of Thrive's sales. Even during the pandemic, the company was able to continue factory operations safely, and even introduce new food categories this year.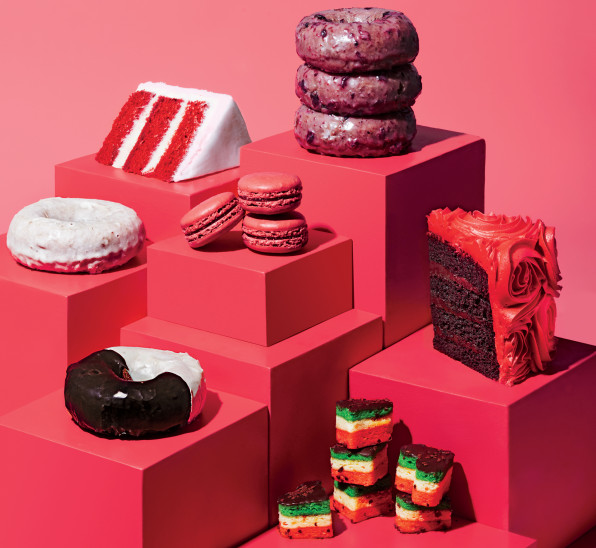 4. Goldbelly
For allowing food lovers to patronize the independent restaurants they couldn't visit this year 
Since 2013, New York–based Goldbelly has been helping food lovers nationwide order the best beignets from New Orleans, barbecue from Austin, and bagels from New York. As shelter-in-place orders took effect, more than a million customers (a 100% increase from the year before) turned to the marketplace to buy comfort food from its roughly 800 local purveyors, including the independent restaurants that sell meal kits through the site. "Our team works out the cost of the food [for meal kits] and adds on the price of shipping and the cut of the profit that we would take," CEO Joe Ariel says.
5. Revolution Foods
For keeping people fed at the most important of times
During the pandemic, Revolution Foods, a company that is closing the healthy food gap in underserved communities, served an average of 2 million weekly meals and snacks to charter schools, food banks, senior and community feeding centers, and homeless shelters—in 23 states. The company achieved this by working with existing partners expanding or starting new summer programs and new partnerships with senior homes.
6. Apeel
For coating fruits and vegetables for the long haul
Known for making plant-derived coatings that increase the shelf life of produce, Apeel recently created a product specifically for apples, helped launch plastic-free cucumbers in more than 100 Walmarts, removing 60,000 pounds of plastics from the supply chain per year. The company also expanded its global reach opening facilities in Peru, the Netherlands, and Mexico.
7. Patagonia Provisions
For creating a new food chain that's based on regenerative practices 
Patagonia Provisions, the regenerative agriculture arm of Patagonia, worked with the Rodale Institute and Dr. Bronner's to create the Regenerative Organic Alliance (ROA), which administers the Regenerative Organic Certified certification standard for food, fiber, and personal-care products for all applicants. The company then launched one of the first-ever products to meet the standard: Organic Chile Mango, sourced from Nicaragua. This year, the company also changed its business model, turning its website into a marketplace with products made with regenerative organic ingredients or those that are "on the road to regenerative."
8. Winnow Solutions
For tracking food waste in large-scale kitchens
London-based Winnow develops technology for food service institutions and hotels to cut food waste and reduce costs. Winnow's waste monitors track food waste with weight monitors, showing staff the value of what they're throwing away. A new AI-enhanced version, "Winnow Vision," is used by Ikea and Armani Hotels.
9. Purecane
For sweetening baked goods without added calories 
Purecane is the world's first zero-calorie sweetener made from sugarcane. After launching in December 2019, the company expanded its product line with Purecane Baking Sweetener in March 2020. The calorie-free baking sweetener has zero glycemic index sweetener and acts like sugar. The company has been approved for use in Canada and Brazil, as well as the States where it launched on Amazon. This summer Purecane entered a partnership with AB Mauri, which provides baking materials to industrial baking customers.
10. True Made Foods
For piling on taste but keeping things pure 
Condiment company True Made Foods, which uses fruits and vegetables to replace sugar in its ketchup, sriracha, and barbecue sauce, is now the official provider for the Boston Red Sox. In 2021, it expanded into a new category: mustard, which hit supermarket shelves early this year. Top-line sales have grown 115% year over year, with grocery sales growing by 500%.