Over the course of the pandemic, Americans quickly progressed from dismissing the significance of COVID-19 to bunkering in our homes, faced with a frightening and uncertain future.
My firm, Good Must Grow, was curious to see what impact the pandemic was having on purpose-driven behaviors, so we launched a mid-year checkpoint for our annual Conscious Consumer Spending Index, which measures consumer sentiment about conscious shopping. Our findings were as encouraging as any we had seen in recent history. After a three-year slide in support of conscious consumerism, the pandemic awakened a collective sense of purpose. The Index was surging in the right direction.
Unfortunately, by the time we reached our annual year-end poll, all of this momentum had disappeared. We were right back to matching 2019's record-low performance. We saw declines in the number of Americans who are spending with socially responsible brands. The news was even worse for charitable giving. For the first time since the Index was established, fewer than half of Americans reported donating to a charity in the past year.
The lone bright spot in our study was a slight rebound for focusing on sustainability in buying decisions.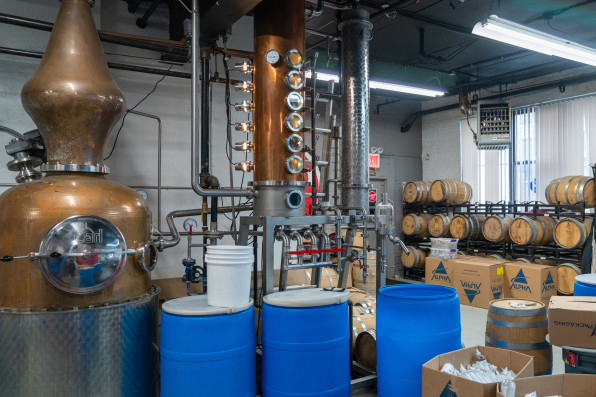 What happened?
In the spring, we were swimming in stories about brands giving back. Distilleries were transforming their operations to produce hand sanitizer. Ford plants were assembling respirators instead of F-150 trucks. Dyson was building ventilators instead of vacuums. Brooks Brothers was producing medical gowns and other supplies for frontline healthcare workers. Many Americans believed this pandemic was a short-term crisis, and that we would all just hunker down for a bit, persevere, and get back to living life in no time. The crisis stirred us to be kinder to those around us, to support our local businesses, to give back and do good. Even amidst some finger pointing about how we were responding to the coronavirus and who was to blame for not handling it better, on the whole we were getting through this #together.
But as we hit summer, most of the feel-good headlines gave way to divisive debates on masks, stay-at home orders, and issues with testing. In addition to quarantine, parts of the country also went under curfew, as protests filled streets in response to the senseless murder of George Floyd. And then we rolled right into one of the most contentious and polarizing presidential elections in U.S. history.
The dark drumbeat of a protracted pandemic, the deafening noise of political propaganda machines, the endless black hole that is social media, all left our country with many questions and few answers. As 2020 dragged along, it became less and less clear what to believe and who to trust. We began to lose patience with social distancing, working from home and putting our lives on perpetual hold. We were burned out and tired of operating in survival mode. Our finances and our mental health were strained and stretched to their limits. The end result is a predictable onset of compassion fatigue.
For one-third of our survey respondents, 2020 has led to a reduction in household income. At least 30% said they have cut spending across a wide range of consumer goods, including food and dining, entertainment, clothing, and hobbies. Meanwhile, 33% say they are increasing efforts to save money. These results indicate that the current state of consumers' personal finances is at least partly to blame for the downward trend in purpose-driven purchases. Each year, the cost of socially responsible products and services is the number one obstacle Americans cite when explaining why they don't spend more money with do good brands.
All of this to say that it is unfortunate, and understandable, that we have lost momentum. That we would be more inwardly focused at this moment in time and more disengaged from the needs of the world around us, is not surprising or necessarily concerning. What weighs heavier for me is not that we are coming down from a momentary high. It's that we are returning to levels that are not desirable.
As in years past, when we dug beneath the surface of our results, demographics weren't very influential in terms of socially responsible behaviors. Our age, income, and education levels don't really correlate with how much we give back or how consistently we shop for socially conscious products. Our outlook on the world, however, is very much correlated with our commitment to conscious consumerism. In fact, it has the biggest impact of any factor we studied. Those who said the world was getting better in 2020 scored the highest on index of making conscious consumer decisions. Those who said things were getting worse scored lower, and those who said it was staying the same scored the lowest.
The path forward
The optimist in me says that in this time of crisis, we have a chance to achieve meaningful change. I believe once we're able to shake off the malaise of 2020 and fight our way back out of survival mode, we will see the gains from the first half of this year might not have completely evaporated. For those who believe the world is getting worse, 80% cited the pandemic as the top reason for their negative outlook, while 72% pinned it on the current political environment. With the election behind us and the promise of COVID-19 relief as vaccinations are rolled out, it's likely that optimism might swell in the second half of 2021.
Additionally, for all the devastation the COVID-19 pandemic has released on our world, it is also responsible for being a positive catalyst. Take a look at the healthcare system for example. After years of being technologically stuck, healthcare has been thrust at least a decade forward in its use of telemedicine, digital health, and other consumer-friendly technologies. The pandemic has unlocked all types of innovation and potential for improved patient experiences and outcomes. It can do the same for conscious consumerism.
To fully recover from the year 2020, it will require strong efforts from socially-conscious enterprises and nonprofits. It will require a unified response from corporations, politicians and Americans in general. Unity breeds optimism. And optimism unlocks the good in us. That's the story our data tells. In the meantime, socially responsible brands and charities have to weather the storm, keep the faith, and continue the fight. This is a defining moment for those who use business as a force for good.