Companies have tried to motivate employees by giving them "autonomy" as a benefit, with Google being the most famous example.
Since 2004, Google has tapped autonomy as a driver with its "20% time," wherein Google engineers get to spend 20% of their time pursuing projects of their own creation, ones that align with their own core passion and purpose. And this experiment has produced incredible results. Over 50% of Google's largest revenue-generating products have come out of 20% time, including AdSense, Gmail, Google Maps, Google News, Google Earth, and Gmail Labs.
But it wasn't Google who invented this practice. They actually borrowed it from 3M, whose own "15% rule" dates back to 1948. In the case of 3M, engineers get to spend 15% of their time pursuing projects of their own devising. For a company with a research budget of over $1 billion, allowing employees the freedom to experiment with 15% of that amounts to an annual $150 million bet on autonomy. But as with Google, the products that have emerged from 3M's 15% rule have more than covered this bet. Post-it Notes originated from 15% time back in 1974. This one product consistently generates over $1 billion a year in revenue, annually putting the company $750 million in the black, which is quite an upside for its investment in autonomy.
It's for this same reason that today Facebook, LinkedIn, Apple, and dozens of other companies have instituted autonomy programs of their own. But the more important point is what we learn from their examples. Google taps this driver with 20% time, meaning it's giving people eight hours a week to pursue an idea about which they're passionate. Yet 3M gets amazing results from just 15% time, which is only about an afternoon a week. In other words, if you've already worked your way through the passion recipe and are now trying to figure out how to make room in your life to pursue that dream, these living experiments tell us you can get the results you desire by spending four to five hours a week devoted to your newfound purpose.
Patagonia's big four
The outdoor retailer Patagonia routinely ends up on lists of the best places to work in America. If you drill down into the particulars, employee autonomy is one of the most frequently cited reasons. But Patagonia isn't really giving its employees all that much autonomy. Instead, it's giving them very particular types of autonomy.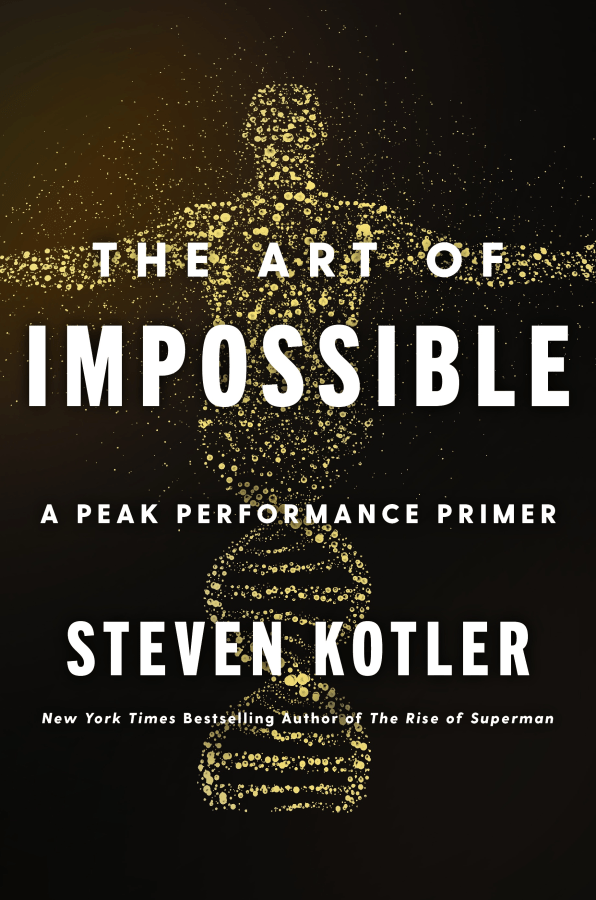 Patagonia allows employees to make their own schedules. They still have to work full time, they just get to decide when to work. Also, because the company is filled with outdoor athletes and its corporate headquarters sit right on the Pacific, whenever the waves are good, employees are allowed to stop working—even when they're on deadline, even if they're in the middle of a meeting—and go surfing. It's a corporate policy that Patagonia founder Yvon Chouinard famously dubbed "Let my people go surfing."
This combination tells us something critical about the amount of autonomy required to utilize this driver. If Patagonia's example holds true, then the answer is very little autonomy, provided that very little is well-deployed. Let's examine the two categories at the center of its efforts: scheduling and surfing.
Making your own schedule works well for two reasons. The first is sleep. The freedom to control your schedule gives you the best chance of getting a good night's rest. The research shows that we all need seven to eight hours of shut-eye a night. Without proper sleep we experience a smorgasbord of performance deficits. Motivation, memory, learning, focus, reaction times, and emotional control all suffer. This is too big a list of detriments to overcome on a regular basis.
Beyond a good night's rest, making your own schedule also lets you work in accordance with your circadian rhythms. If we get out of sync with our innate biology, the penalty is attention and alertness. Thus, schedule autonomy allows people to get the sleep they need to be most effective and allows people to work when they're most alert in order to maximize that effectiveness.
Patagonia's other rule, the freedom to surf, provides two additional benefits. First, it prioritizes exercise; second, it amplifies flow.
We'll take them one at a time.
Exercise is a nonnegotiable for peak performance. You could fill a textbook with its benefits—health, energy, mood, and so on—but most critical here is nervous system regulation. Chasing any impossible can be an emotional roller coaster. If you can't regularly calm your nervous system, you'll crack up or burn out or both. And exercise doesn't just reduce the level of stress hormones in our system, it replaces them with mood boosters like endorphins and anandamide. The calm optimism that results is critical for long-term peak performance.
Yet surfing isn't only about prioritizing fitness. For reasons that we'll explore in the last section of this chapter, the sport has a high likelihood of driving participants into flow. The added push in feel-good neurochemistry the state provides is the real turbo-boost. It's what shifts drive into overdrive, amplifying intrinsic motivation to optimal levels.
To get the boost in drive that autonomy provides, you need the freedom to control your sleep, work, and exercise schedule. You also need the autonomy to chase flow via an activity of your own choosing on a regular basis. Ideally, your work time will be devoted to activities that further your purpose, and the flow-producing activity is similar to surfing—meaning it's actually a break from work. If this isn't possible in your life today, start with the 3M plan: Devote 15% of your time to a project that aligns with your core passion and purpose. Fifteen percent is about an afternoon a week, though you can easily split this into a pair of two-and-a-half-hour blocks and get similar results.
---
Excerpted from the book THE ART OF IMPOSSIBLE: A Peak Performance Primer. Copyright © 2021 by Steven Kotler. The book was published on January 19, 2021, by Harper Wave, an imprint of HarperCollins Publishers. Reprinted with permission.
Steven Kotler is an author, a journalist, and the executive director of the Flow Research Collective. He is one of the world's leading experts on human performance and the author of  The Art of Impossible: A Peak Performance Primer.
---