I like to think of my bathrobe as a safe space. After my afternoon Zoom meetings are over and I've fallen into endless doomscrolling on Twitter and TikTok, I can find solace in the cozy embrace of my favorite robe. It hides all the WFH wardrobe sins I've stopped caring about 10 months into quarantine.
My robe does not clash with the same leggings I've worn since Tuesday. It does not tug tightly if there is fluctuation in my weight or posture. And it always looks totally appropriate when I head to happy hour AKA laying on my couch with wine at 6 p.m.
You, too, can find the robe of your dreams. Below are some of our favorite cuddly, chic, and comfortable bathrobes. See you on the couch!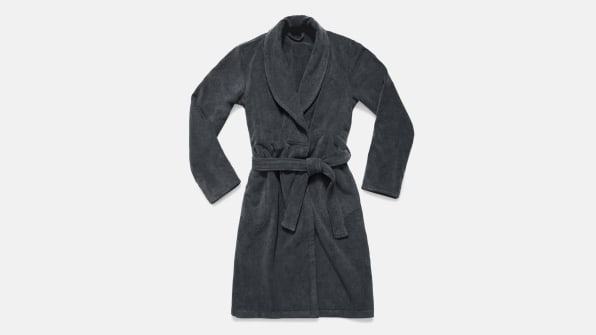 Brooklinen Super-Plush Robe
It's all in the name: super. plush. This robe is thick, absorbent, and so, so soft. If you're looking for the classic terry, shower-to-sofa bathrobe, look no further.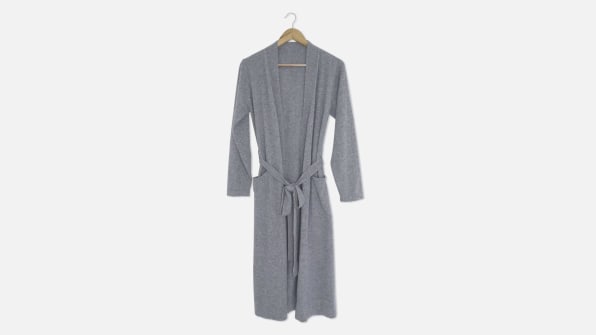 Quince Cashmere Robe
With the same cozy cashmere as Quince's signature $50 sweater, this knit robe is luxe enough to lounge in or throw on before that morning Zoom you most definitely remembered. Made with 100% Grade A Mongolian cashmere, it's an ultra indulgence, just without the ultra indulgent price.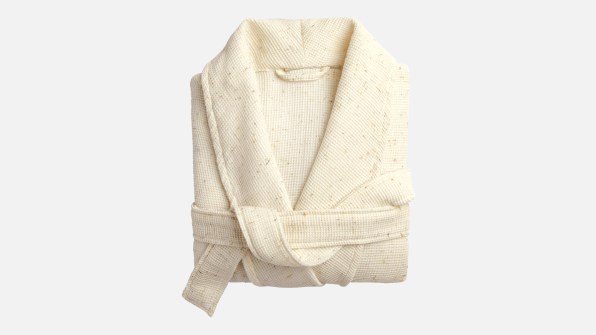 Parachute Speckled Waffle Robe 
This spin on a timeless waffle weave features flecks of earth tones, like botanical confetti scattered throughout 100% Turkish cotton. It's also available in a light granite gray with random pops of black.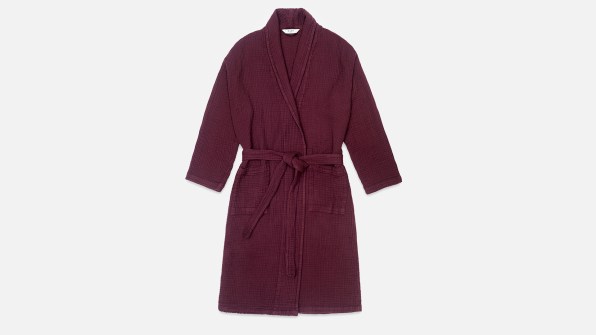 Riley Four Layer Robe
I never thought stretch would be a desirable quality in a towel until I added a set of Riley four-layer towels to my rotation. Now I can't imagine living without them. They're springy, softer with every wash—and they wash incredibly well—and more absorbent than any other towel I own. But as a bathrobe, now that's just spectacular.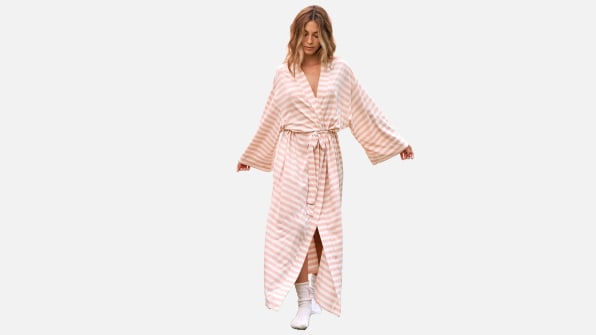 The Great The Robe
These slouchy, knit robes in fun patterns come from the Great, a brand that elevates basics with a twist from founders Emily Current and Meritt Elliott.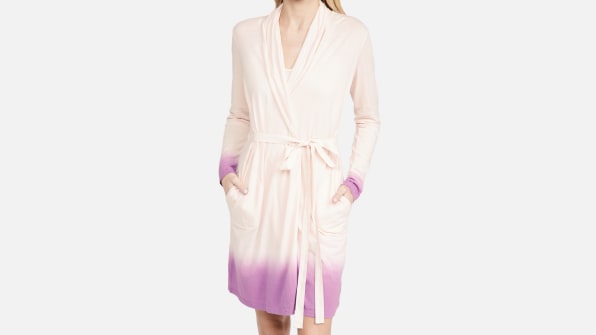 Skin Ombre Robe
The short robe will serve you well through all four seasons in silky 100% pima cotton. Plus: pockets.

Natori Luxe Shangri-La Robe 
Less fussy than lingerie, but no less glamorous. The Luxe Shangri-La Robe is an elegant, lace-trimmed upgrade to Natori's base model and features the same pillowy soft modal as the original.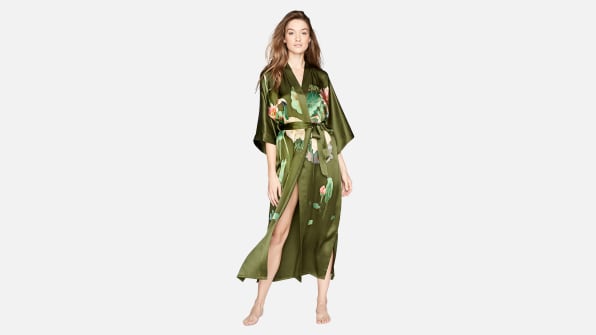 Kim+Ono Handpainted Silk Crane Robe
These beautiful, hand-painted silk kimonos are dreamed up in San Francisco and colored with care by artisans in China. Kim + Ono is a long-standing family tradition, continued by sisters Tiffany and Renee Tam, to uphold the craftsmanship of traditional silk kimonos with a modern luxury twist.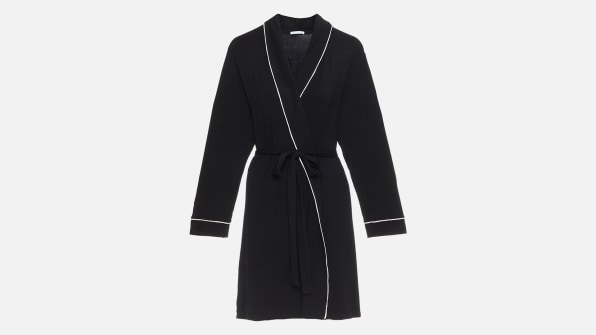 Eberjey Tuxedo Robe
You'll always reach for this polished, but comfy knit robe from Eberjey. For fans of their cozy, piped pajamas (like us), this is your dream robe.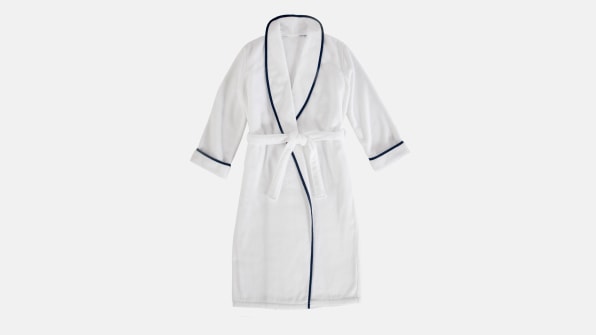 Kassatex Turkish Cotton Piped Robe 
For anyone who has seriously considered buying the hotel bathrobe: Kassatex's white Turkish cotton terry robe is timeless and comes in three color options for contrast piping.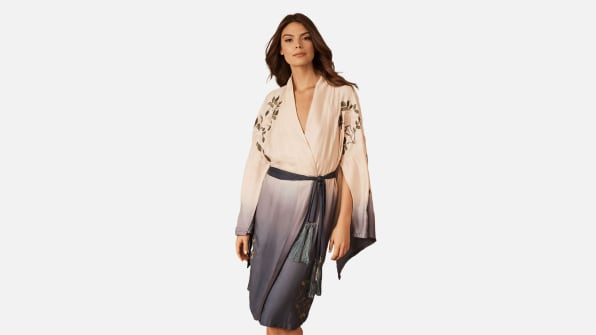 BHLDN Arla Robe
Ombre! Floral embroidery! Tassels! End scene.
Fast Company may receive revenue for some links to products on our site.