It's hard to believe the year we have had. Even harder that a punctuation mark could help explain it. But when you consider the history of the interrobang—a largely forgotten symbol that marries both question and exclamation to convey disbelief—it provides a perfect cap to 2020.
The first writing systems were continuous streams of type. Punctuation did not appear until the third century BC, when Greek librarian Aristophanes introduced the period to signal pauses while reading aloud. In the eighth century, English scholar Alcuin of York introduced the question mark to signal uncertainty. In the 14th century, Florentine leader Coluccio Salutati introduced the exclamation mark to signal intensity. Since then, punctuation has played a larger role than we ever could have thought—we have chosen one of these three marks to end every sentence since.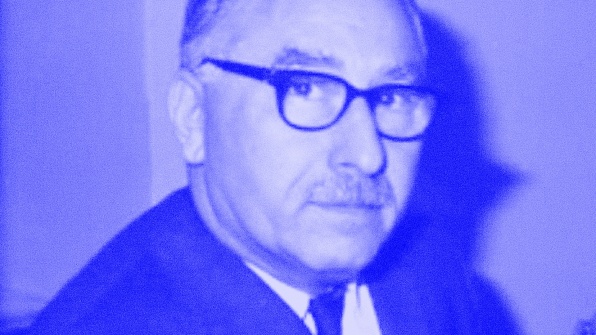 Jump forward to 1962, when New York ad executive Martin Speckter spotted a new typographic trend. Ads were asking excited, exclamatory questions, using "?!" to end the sentences. The cumbersome pairing and wasted space irritated him.
As the editor of the magazine Type Talks, he was in a position to suggest a solution. He wrote an article proposing a new end mark: the interrobang. Its name combined interro for interrogate and bang—printers' slang for the exclamation mark. Its design combined the question mark and exclamation mark.
He described it as a "typographically eloquent way in which to end a statement that expresses excited disbelief, asks a question in an excited manner, or proposes a rhetorical question." Statements like:
"You call that a hat‽"
"A refrigerator that makes ice cubes‽"
"How about that‽"
Within weeks, national media coverage introduced the interrobang to a broader audience. Dictionaries added the word. Magazines, newspapers, and advertising agencies used the mark. It was even the title of an Italian thriller movie. Pop culture embraced the interrobang as an expression of modern life.
At first, the interrobang was difficult to use. The average writer had to overstrike a ? and ! on their typewriter to imitate the mark. For professionally printed doc­u­ments, the mark had to be drawn or assembled with a razor blade and rubber cement.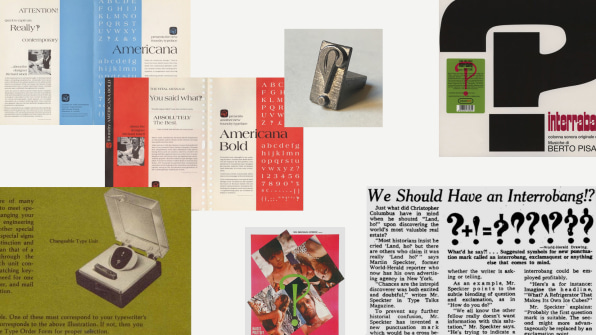 A breakthrough came in 1966 when American Type Founders included the interrobang in their new typeface Americana, making it convenient to print. By 1970, Remington and Smith-Corona offered the mark as an option on their latest typewriters, making it accessible to all writers.
But in the mid-1970s, the interrobang started to lose momentum. Modern typesetting machines required limited character sets. Advertising shifted toward simple statements with a period at the end. The literary and academic worlds deemed it unnecessary. Tradition beat out innovation. The interrobang seemed to have missed its moment.
Today, the interrobang is recognized as a nonstandard punctuation mark. It is included in Unicode, the character set that all computers share, and many digital typefaces—making it available for anyone to use.
There is a small subculture that believes in the interrobang's value. Its members range from a punk rocker in Queens to a U.S. circuit judge. I believe the interrobang is a powerful, versatile mark that should be adopted by everyone.
The interrobang is a mark for this medium. Digital communication uses punctuation to indicate inflection. It is common to type multiple question marks, exclamation marks, or the two mixed together at the end of a message. Only the interrobang concisely captures rhetorical questions and incredulous statements. It will save us from emojis in emails, ambiguity in text messages, and inflated character counts in social posts.
As strange as it sounds, the interrobang is also the mark for this moment. 2020 has been sensational and unbelievable, a year when intentions seemed impossible to articulate.
In March, coronavirus was declared a pandemic inspiring fear and uncertainty. "I am supposed to do what‽" In May, the police killing of George Floyd sparked outrage and questions. "WTF‽" In November, the results of a tumultuous election caused celebration and skepticism. "Are you kidding‽" The interrobang clearly expresses today's combination of question and crisis.
Considering that, it's time for an interrobang revival, don't you think‽
Dylan Mulvaney is head of design at branding and design studio Gretel.