When I told my wife in last December that I had taken on the fun project of evaluating a bunch of nonalcoholic and lower-alcohol beverages for Dry January, her scorn could not have been more acute. "What's fun about that?"
But here's the thing: Dry January no longer means an abstemious 31 days of seltzers or perhaps mass-market nonalcoholic beer. Boring! The last few years, thankfully, have witnessed a boom in new brands seeking to make sobriety (or at minimum, taking it easy a bit) more stylish, fun, and delicious.
As my Instagram feed can attest, there are now many alternative spirits and liqueurs to sobriety a much more interesting journey. Some of them can also serve as new, adventurous mixers. In the spirit of the season, I tried 11 different brands, offering a wide variety of tastes for a Dry January, a Dry-ish January, or any time.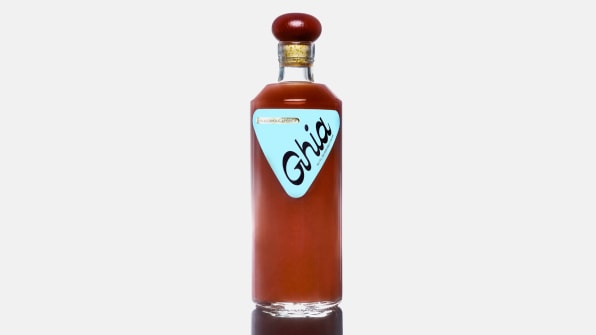 Ghia
Ghia's nonalcoholic aperitif is thick and murky and would be a bold stand-in for coagulated blood in a Halloween mise en scène. Although it's meant to be mixed, I found that its flavors of gentian root and fig got a little lost in a spritz. It's more intriguing and satisfying taken neat, with a squeeze of lemon juice or other citrus to help elevate the yuzu in Ghia's blend.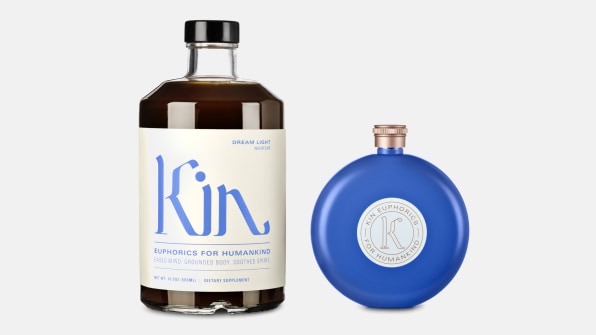 Kin Euphorics
If Ghia is trying to evoke cocktails at dusk at a Mediterranean seaside resort, Kin Euphorics is more like socially distanced mocktails on Gwyneth Paltrow's back patio. You can be like a 21st-century version of a Golden Age star, mixing uppers and downers, but now you're using the reishi mushroom adaptogens in Kin's nighty-night drink (Dream Light) to bring you down from the rhodiola rosea adaptogens in its happy-hour version (High Rhode). Fun! Setting aside the brand's euphoric claims, I was certainly ecstatic that both Kin varietals are pleasant sippers, with enough going on to keep it interesting as you enter the "I would swear this has booze in it" zone. The Kin Spritz does the work of mixing for you, with a full serving of High Rhode in each blend—and bubbles are always your friend to keep Dry January compelling.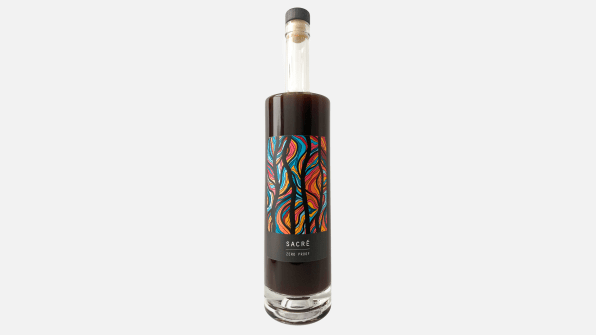 Woodnose Sacré
Another dark, mysterious liqueur with a particular viscosity, Woodnose's Sacré is made from maple syrup and fermented in aged bourbon barrels in the wilds of Vermont. It's weird! But its inscrutability grows on you, and again, you can't quite believe it's nonalcoholic. Perfect if you're just looking to sip one beverage as a nightcap.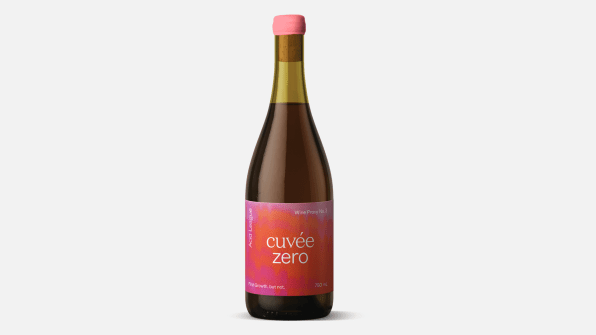 Acid League Wine Proxies
For a wine drinker, swigging vinegar is usually a sign that something has gone terribly wrong in the winemaking or storing process. Acid League downplays its heritage as a maker of living vinegars for salad dressings and the like, deftly balancing juices, teas, and spices to deliver delightfully fruity, complex wine alternatives. Its Cuvée Zero varietal is berry forward, with lingering spices, like the young Beaujolais it's designed to emulate. My only caveat is that the wines have a bit more sugar than many of the alternatives here, if you're also doing keto this month or whatever.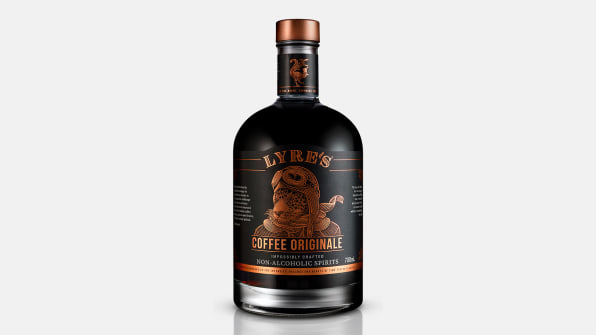 Lyre's no-alcohol liquors
Although Lyre's started in 2019 in Australia and came to the United States just last year, it already has 10 varieties. Its focus is mimicking specific spirits, from Aperol to vermouth. I tried the American Malt (bourbon) and Coffee Originale (Kahlua). The faux bourbon gets the color right but is rather weak when enjoyed neat. The caramel notes are clear on the nose but it lacks the nostril burning of the real thing. The issue persists on your taste buds, with kind of a muted caramel apple flavor. Much more interesting is the coffee liqueur, which is a damn close simulacrum. It features both a legit coffee sweetness and the tiniest bite to go with it. When mixed into a virgin White Russian, even my wife and child were impressed. "Tastes like chocolate milk!" High praise.
Spiritless "bourbon"
Australians aren't well known for their bourbons, though, so if anyone is going to develop a credible bourbon substitute, it's going to be Kentuckians, right? I'm happy to report that Spiritless's Kentucky 74 not only nails the color of a good bourbon, but the oak and smoke come through on both the nose and the tongue, and the flavor amiably lingers. It's not precisely the burn of a Bulleit, but it's impressively close. Strong enough to be enjoyed neat, with a big clear ice cube in a rocks glass, or in a newfangled Old Fashioned.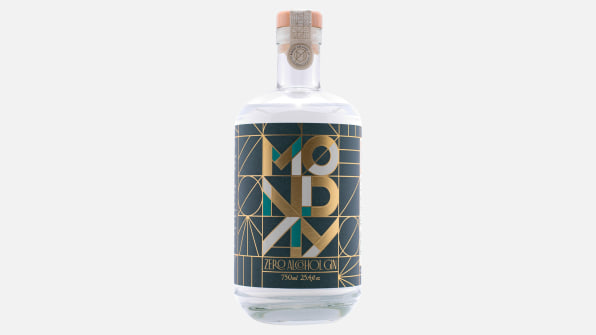 Monday Gin
Drinking straight gin is usually frowned upon—unless it's perhaps hidden in a martini glass—but I enjoyed Monday's nonalcoholic gin cold and straight. The botanicals one usually expects from gin come through clearly when you try it this way. I felt like those flavors otherwise got a little washed out in a Monday and tonic, not unlike some of the other alcohol-free options. At that point, the whole affair feels a bit like you're kayfabe drinking—going through the motions of the mixology but without enough payoff.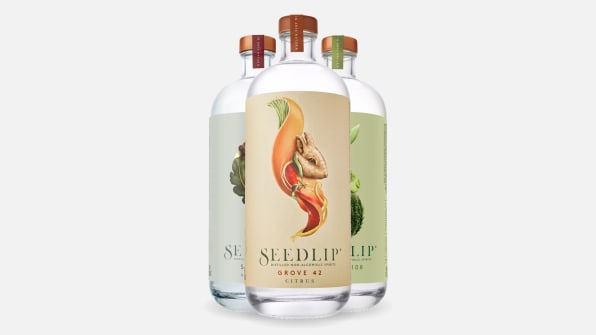 Seedlip spirits
One of the more venerable nonalcoholic spirit makers at a ripe five years old, the U.K.-based Seedlip makes three infused clear spirits from recipes outlined in The Art of Distillation, published in 1651. The Grove 42 citrus blend didn't distinguish itself, but Spice 94 reminds me of drinking water while eating an Atomic Fireball candy to tame its sweet heat (though Seedlips preparations have no calories nor any sweeteners). Garden 108 lives up to its name with a fragrant bouquet of herbs and greens, and my palate picked up hints of cucumber and peppers even though neither are in the concoction. With a generous splash of soda, Seedlip's flavors are elevated, enveloping your senses and transporting you, if not to the 17th century, at least back to that time you visited a WeWork during the Obama administration and the infused water station was brimming and independent brand consultants were shooting indoor hoops. It's not a high, per se, but it's enjoyable nonetheless.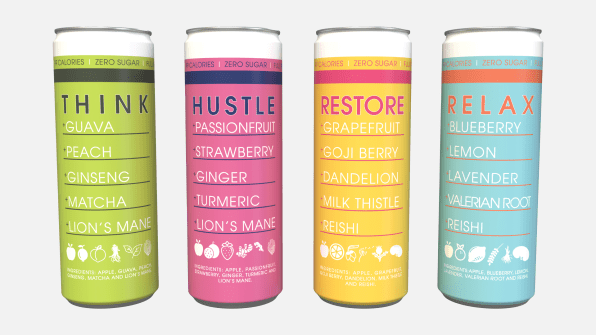 Pulp Culture hard juice
We've now moved into the dry-ish world of options. Pulp Culture's fermented juice combined with some functional ingredients is a bit like Kin's club-hopping cousin, in its matte tall can and predictable 99-calorie, sugar-free options. It has 4.9% alcohol by volume. The distinctions between Pulp Culture's varieties such as Hustle, Relax, and Restore are, let's say, subtle (I enjoyed Relax for this story). The effervescence is welcome, with a nice sourness that makes Pulp Culture eminently quaffable as the drink plays kind of like a hard kombucha.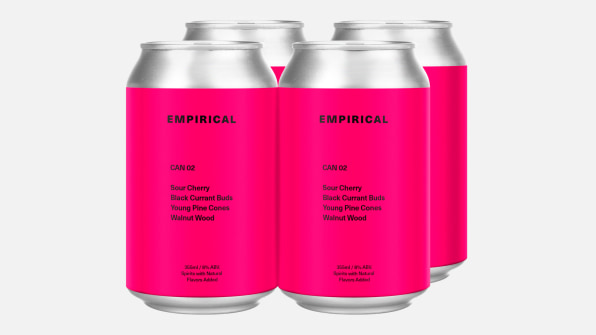 Empirical bubbly
Danish brand Empirical makes stylish lower-alcohol spirits with exotic ingredients in two varieties. Can 01 (10% ABV) and Can 02 (8%) is crisp and carbonated, leading with fruit—gooseberry, to be exact—and then giving you something to talk about with the curious insertion of toasted birch. It drinks like a forager's spin on the classic Belgium lambic fruit beer. Try it just for the story!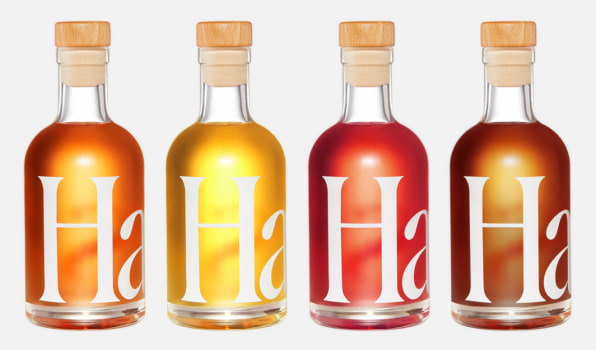 Haus apertifs
Drinking Haus aperitifs for your Dry January is akin to getting just a little bit wet when you go swimming. Its varieties average 18% or 20% alcohol by volume, which is 50% less than what you'll typically find in alcoholic spirits but still a lot more than, well, zero. No wonder then that Haus drinks were far and away the most drinkable and sophisticated of my Dry January journey. I tried two options: The Spiced Cherry leads with the sweetness of a Rainier in late June, with frisky hints of anise in step shortly thereafter. The Ginger Yuzu looks luxe in the glass—the color of liquid gold—with warm, clear ginger notes and a hint of the yuzu on the nose. Perfect for a cold night and worth a second glass. My wife enjoyed it so much that she had a third and reported the next day that that was a bridge too far. What's fun about that?
Fast Company may receive revenue for some links to products on our site.