For well over a decade, Marco Masís Fernández, also known as Tainy, has been the mastermind behind some of reggaeton's biggest hits. The Puerto Rican producer has crafted sounds for such chart-topping artists as Bad Bunny, J Balvin, Cardi B, Daddy Yankee, and more.
But now Tainy is stepping more in front of his music with his latest EP, Club Dieciséis—which debuts Friday, December 18—a project that's as much about Tainy branding himself as more than a behind-the-scenes figure, as it is a vehicle to showcase the creative might of his label Neon16.
"When I started my career, I was restricted from trying certain things. Artists weren't as open and had a fear of going against the current," Tainy says. "With Neon16, I want people that don't have that fear of what people might say or what the radio might think. Just do you."
Club Dieciséis features tracks produced by Tainy and artists from Neon16's label, including Dylan Fuentes, Kris Floyd, and Álvaro Díaz.
But Tainy's mission of creative fearlessness extends beyond the label side: Neon16 has been steadily positioning itself as the more encompassing entertainment outfit for Latin urban culture.
Founded last year by Tainy and former Roc Nation exec Lex Borrero, Neon16 is part talent incubator, part management company, part live events producer, part TV/film production company, and part investment firm—not unlike what 88 Rising is creating for Asian hip-hop culture.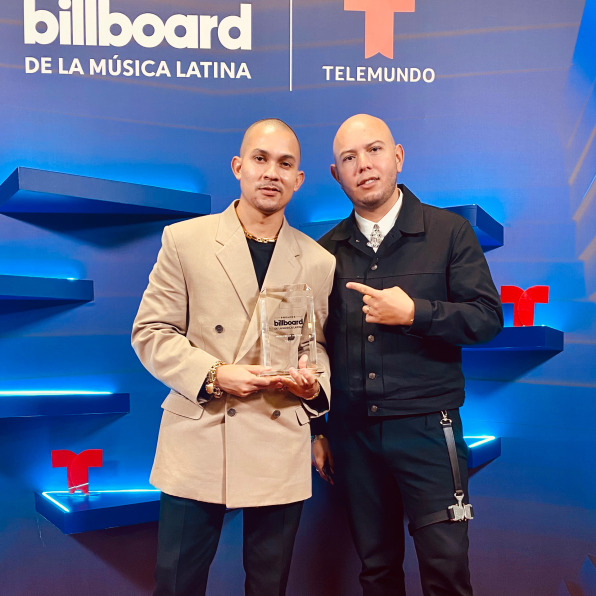 "American urban businesses like Roc-A-Fella Records, Bad Boy, Cash Money, or any of these brands that live beyond the music, they were really movements of culture. And we see an opening for [Latin culture]," Borrero says. "For us, that's where our motto came from, 'Fear nothing, impact everything.' We wanted to impact culture."
In addition to its label run in partnership with Interscope Records, Neon16 has curated and hosted events, including the History of Reggaeton Art Exhibit during Art Basel Week 2019 and a celebrity e-sports tournament earlier this year. The company also led a Series A for the e-gaming startup ReKTGlobal and invested in the Toronto spot Regulars Bar.
"Every vertical is based around trying to see the spaces in the business where we can be impactful," Borrero says.
An area of particular interest for Neon16's growth is its film and TV arm, Ntertain Studio, that is officially launching in 2021 with two shows already in production.
"We think the [demand] for high-level content [from the Latin community] is going to continue to grow," Borrero says. "And if we could be a piece of that, I think we're going to set ourselves up to be a very successful business over the next 5 to 10 years."
¡SOY UN CAMPEÓN, SOY UN CAMPEÓN! @Jodosky @Neon16_ ????

La nueva colección de NFL Shop está ????, ¿ya la viste? ???? #NFLEspañol #NFLShop

— NFL en Español (@NFLEspanol) September 17, 2020
On the artist side, Borrero and Tainy have been finding various ways to push Neon16 artists into the mainstream, such as securing a partnership with the NFL to have their artist Jodosky's song "Campeón" as the soundtrack to an NFL Shop commercial. Or even Tainy becoming one of the faces of car brand Genesis's "Born to Rise" campaign.
For Tainy then, his latest EP is only a starting point for the larger vision he sees for Neon16.
"I want to keep exploring," he says. "We're all learning doing the process. But at the same time we want to create that movement of just being free to create amazing things."