It is a paradox of the Great Depression: When life was at its most bleak, the plates and glasses people used were at their most cheerful.
With demand for expensive glassware falling in the 1930s, glassmakers across the Ohio River Valley faced bankruptcy. Their solution was to begin mass-producing inexpensive patterned glass for the few people who were buying—and for other businesses to give away as freebies to reward loyal customers. To liven up this cheap glass, they began infusing it with playful colors: pink, yellow, aquamarine, and more. Today, this once-disposable glass is coveted among collectors. And its candy-colored palette has inspired a new set of glassmakers to inject their more high-end wares with vibrancy at a time when our economic prospects are again shaky.
If the idea of spending 2021 looking through rose-colored wineglasses delights you, here are some options.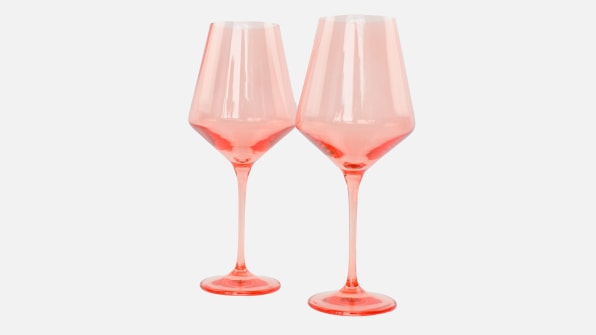 Estelle Colored Glass
Stephanie Summerson Hall's colorful, handblown glassware brand was inspired by the antiquing trips she used to take with her grandmother. Hall even named the company after her grandmother: Estelle Colored Glass. Hall was a D.C. lawyer before she moved her young family to Charleston, South Carolina, in pursuit of a slower-paced life. While nesting in her new home, she spotted a gap in the market for elevated, single-source glassware that resembled the vintage colored sets she and Estelle had loved.
Five years later, after Hall partnered with a 100-year-old company in Poland to produce her pieces, Estelle Colored Glass launched in October 2019. The handblown collection—which ranges from elegant stemware to coup-shaped cake stands to deco-influenced decanters—comes in jewel tones and pastels drawn from Hall's coloring box: Her Rose shade is inspired by a 2005 Gucci dress, and the brand's most popular color, Cobalt Blue, is borrowed from a vintage sofa.
The company has seen tremendous growth since launch, gaining more than 100,000 followers on Instagram since the start of quarantine, despite home entertaining being at a low. "Glassware is obviously not essential," Hall said, "but we're so grateful our customers are still making these pieces part of their collections at home."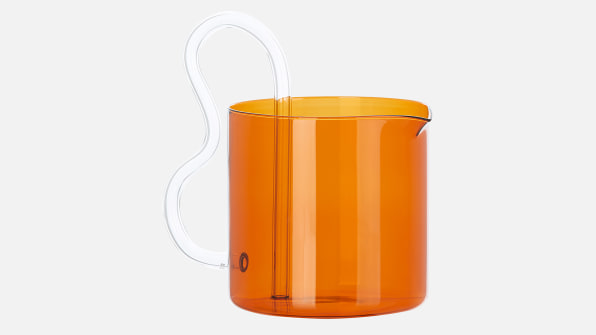 Sophie Lou Jacobsen
New York designer Sophie Lou Jacobsen's sweetly sculptured and grooved glassware is not meant to be tucked into a cabinet—it's made to be displayed. From her tall and squat pitchers adorned with dainty wave handles to her exquisitely symmetrical Ripple Glass, Jacobsen's line is both delightful and multifunctional. A vase! A votive holder! A change jar! An excuse for that second pour of wine! Whatever! In contrasting retro shades—such as rich amber and pale jade—Jacobsen's collection is made with sturdy, dishwasher-safe borosilicate glass, so you can sip and display with abandon.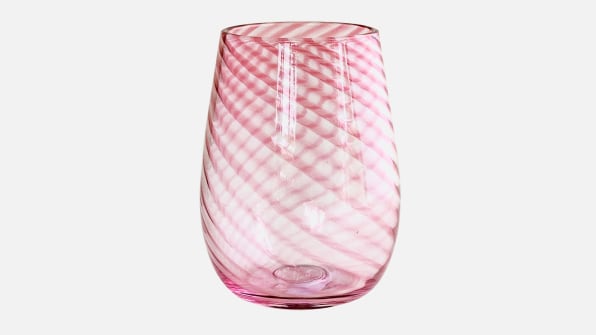 Saban Glass
In a next act so perfect you'd think it was a Nancy Meyers movie, founder Cheryl Saban transitioned a lifetime of philanthropy and activism to add a new passion: molten, hot glass. Each brightly colored, blown piece of Saban Glass features unique textures, swirls, and patterns and is completely one of a kind. And every purchase sends a portion of sales to Baby2Baby, a nonprofit that provides support to children and families living in poverty.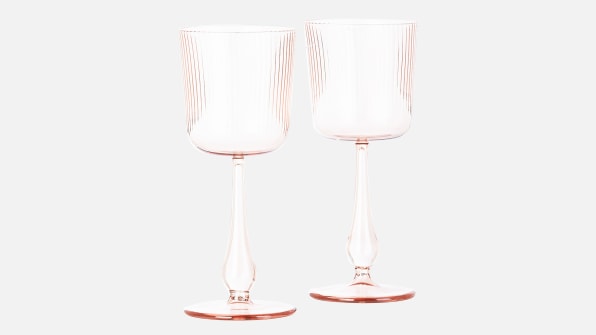 R+D Lab
The tumblers, carafes, and wineglasses from R+D Lab come in deliciously fruity and earthy shades. The handblown borosilicate glass pieces are made in Italy and are as functional as they are beautiful—durable enough for every day but so stunning you'll think you should save them for special occasions. (Nah, live a little!) We love the ribbed and slender Luisa drinkware that not only looks chic, but provides good grip for those three-glass nights.
Fast Company may receive revenue for links to products on our site.