Let's face it: You're spending New Year's Eve at home. That's okay, so is everyone else. (Right??) But even if your holiday season doesn't feature IRL parties, you can still offer virtual toasts to friends and family. And why not make them a little more special than usual? These stylish, direct-to-consumer beverage makers and curators have giftable, ready-to-ship bottles that look as good as they taste.
And no one needs to leave the house. We'll raise a glass to that.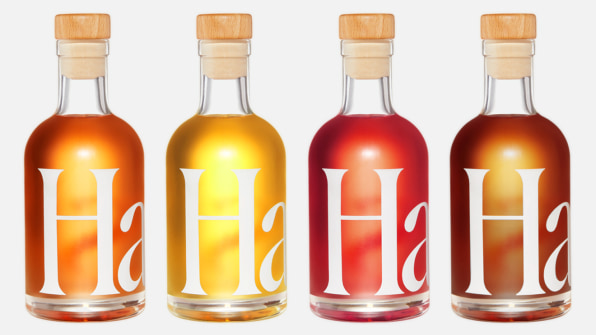 I didn't expect to like Haus's aperitifs as much as I did. But I took one sip of Peach Passionfruit before an expletive slipped out of my mouth as, "Earmuffs, that's delicious." It tastes the way your high school self tried to convince you wine coolers were supposed to taste. It's sweet and fruity but goes down smooth without being cloying or resulting in a sugar-crash hangover. Launched by third-generation winemakers Helena Price Hambrecht and her husband, Woody, Haus's aperitif family has grown to seven different flavors, including Lemon Lavender, Ginger Yuzu, and Spiced Cherry, each ringing in between 18 and 20% ABV. 
"The great thing about Haus, and apéritifs in general, is they're so complex on their own that you can pour them straight into a glass and feel like you're drinking a $20 bar cocktail," says Hambrecht. 
Haus is very drinkable on its own, but it tastes even better as a spritz, with soda water and a Prosecco float. But a super chilled Spiced Cherry and Coke or Bitter Clove with cider are likely fantasies I will explore in the coming weeks. Hambrecht's inclinations are seasonal: "This winter, for instance, I'm drinking Spiced Cherry on the rocks or mixing it with tonic," she says. "Woody likes to mix it with a splash of premium whiskey like Whistlepig. By summertime, I'm making slushies with Peach Passionfruit or mixing Rose Rosé with lemonade."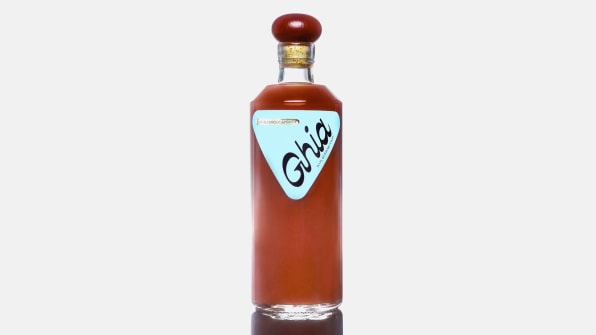 Ghia's nonalcoholic apéritif is stirringly peculiar. At the first sip, it's easy to place the tart citrus from Japanese Yuzu, but it's the curious herbaceous finish that is difficult to describe. It tastes like a traditional apéritif—botanical and bitter—but so vibrant and bright you'd swear it was freshly squeezed. 
"We tried to create a flavor that travels through your mouth, it's very different than a lot of nonalcoholic drinks. They're often one note with a spike in sugar. We used oil-based extracts and fresh juices so you have different tasting notes," explains Ghia founder Melanie Masarin. The L.A.-based entrepreneur is a former financial analyst-turned-experiential-space-expert, with leadership roles at Dig Inn and Glossier.
Like many sober and sober curious, Masarin found herself missing the ritual of drinking while dining with friends. She cites apéritifs as a symbolic pre-dinner foundation while growing up in France, and decided to create an all-natural beverage that tastes nuanced and measured—without the nastier side effects of alcohol. 
"We wanted something that would prepare your palette. It's not overly sweet. It's not a mocktail," says Masarin. "Mocktail has a joke in its name,  like it's a lesser version. Can we just call them zero-proof cocktails?"
I drank my Ghia 1:1 with soda water. It's easy-sipping while on a Zoom call with friends and tastes just as indulgent as a high-end cocktail from the bars I sorely miss. Masarin takes hers with Topo Chico, and if she's feeling fancy, she'll give it a shake with ice and a sprig of rosemary or mint. "I wanted to make a drink that takes out the intimidation of making a cocktail yourself," adds Masarin. "It's hard to mess it up."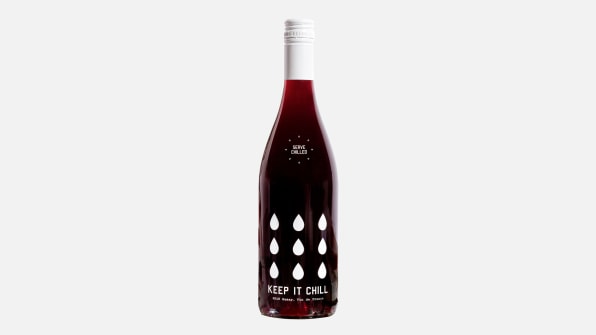 A good friend who adores the "sweetest white wine you can buy" recommended Winc wine club a few months into quarantine. Following her subscription on-boarding (rather, the Palate Profile Quiz), she was sent three wines she absolutely loved, followed by three more the next month. With a taste assessment, Winc offers an ever-rotating selection of full bottles (memberships start at three bottles a month) that you can easily override should you see something else that catches your eye. And don't worry: There's plenty on offer for people who detest sweet wine wines.
I went with two of Winc's recommendations, and two wild cards of my own—all fabulous. It's fun to parse through the wine club's vast library, which can be sorted into "vegan," "sustainable," and "low sulfur" categories, in addition to flavors and profiles. (Including sweetness.) Subscribers receive special discounts on Winc wines and other perks, but nonmembers can also purchase à la carte with a three-bottle minimum.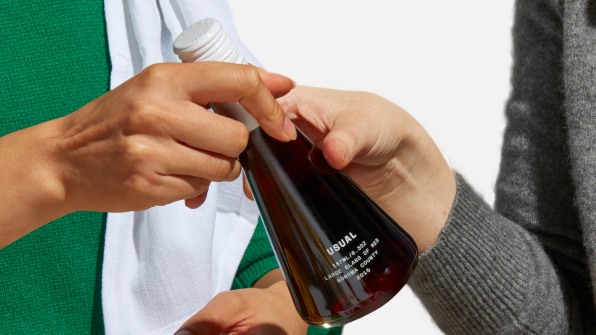 Usual's beaker bottles of wine are just as exquisitely uncomplicated as your favorite restaurant's house wines: Red, Brut, Rosé, and Brut Rosé. They are super-clean, small-batch, and single-serving. Each California-born bottle features enough for a generous pour and is intentionally cork-less, topped with a metal cap, so it can be consumed right out of the bottle. There's also the Usual Spritz, a blend of guava juice and a Brut—a low-cal, low-sugar beverage that's so refreshing you won't believe it came out of a can.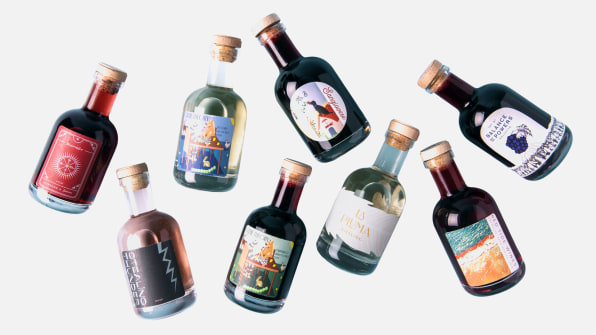 It's hard to resist the well-designed labels of In Good Taste's wine flights. Each pack features eight 187ml portions plucked from boutique winemakers with themes such as family vineyards of the California coast. Your group order can also be coordinated to include a complimentary virtual tasting, which means you can walk your gift recipients through their selections with tips on how to buy better bottles at the grocery store and, naturally, some wine trivia.
Fast Company may receive revenue for links to products on our site.