Don't let your four-legged friend go without a gift this holiday season. After all, your pet is your newest officemate and quarantine bubble buddy, in addition to being your most loyal companion. We collected our favorite toys, treats, and gadgets for your cat or dog, or the pet-lover in your life—from clever tools to distract them from joining your next Zoom to paw-friendly furnishings that won't make you cringe. Buy them for your own furry friend, or gift to the dog or cat-lover in your life—we all have one.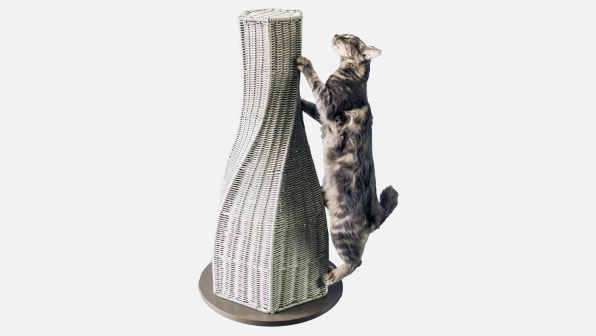 Archie and Oscar Venita Cat Scratcher 
Oh, is that modern art? No, it's just an actually attractive scratching post for your cat.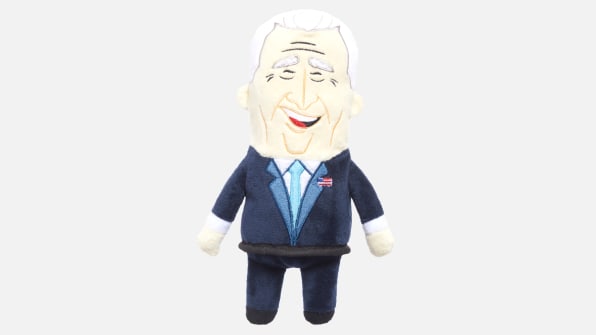 BarkShop Joe Bitin' and The Dognald Dog Toys
Regardless of where your dog sits on the political spectrum, these quirky, plush political candidate chew toys are a playful way to release their pent up 2020 exhaustion. (Do they make these for humans, too?)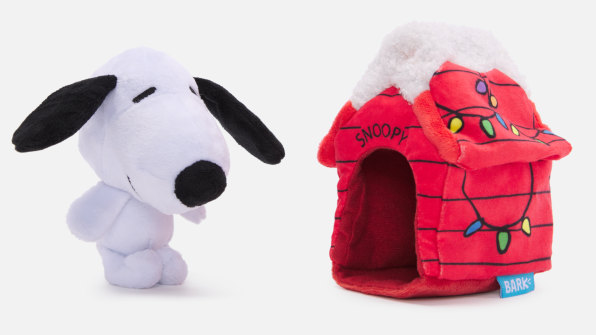 BarkShop Snoopy Dog Toy
Too soon? Alternate plan: Snoopy.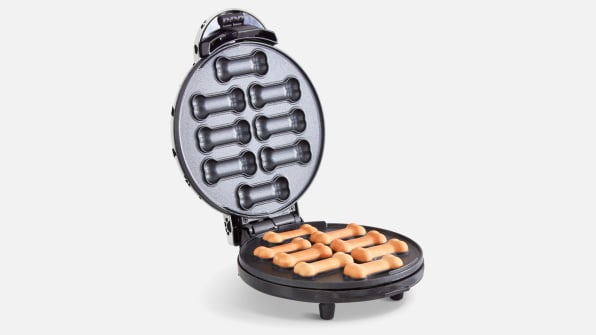 Dash Express Dog Treats Maker
No mystery ingredients here: Crafty and culinary-minded pet owners will love the option to bake fresh treats for fido in minutes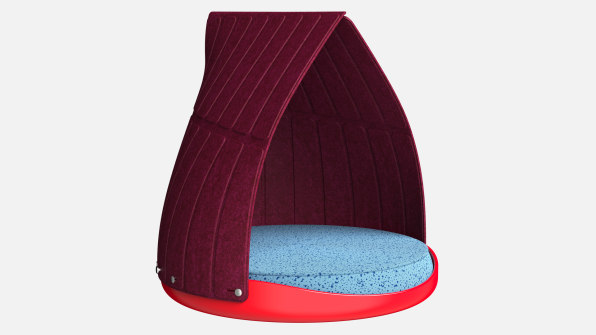 Cat Person Canopy Bed
A modern, eye-catching cat bed that converts into 3 different cozy shapes for a super comfy hideaway for your favorite feline. Each bed features a squishy, circular memory foam cushion and a cover that can be removed and machine-washed.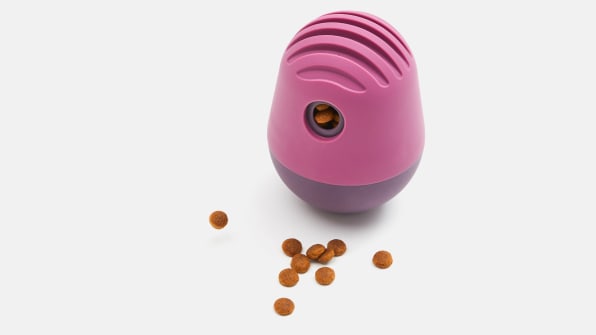 Fable The Game
Fable's latest pet toy claims to quietly distract your dog for the length of an entire Zoom meeting. Your pup "hunts" a full-serving of food by tapping and whacking this weighted base wobbler that's made with soft silicone for quieter play for up to 30 minutes.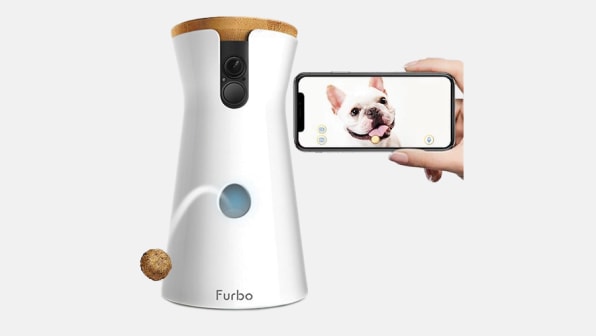 Furbo Dog Camera
While our pets may be seeing more of us than ever, who will be sadder once the world goes back to normal and we head into the office again? (Us, it's us.) Mitigate the risk with an app-controlled pet treat dispenser that allows you to spy on your pup 24/7 in 1080p full HD.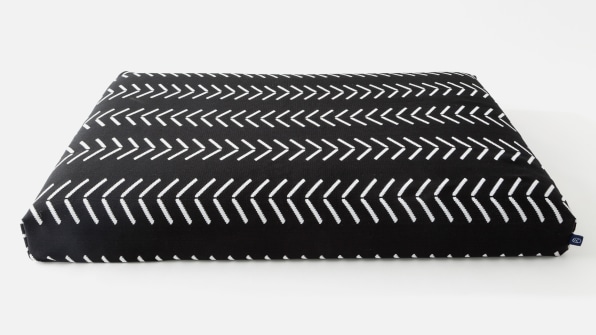 Laylo Dog Bed
These bold graphic dog beds feature interchangeable covers in trendy patterns like color-blocked terrazzo and boho-inspired chevron. They're machine washable, come with a travel-friendly handle, and a 30-night pup-friendly trial.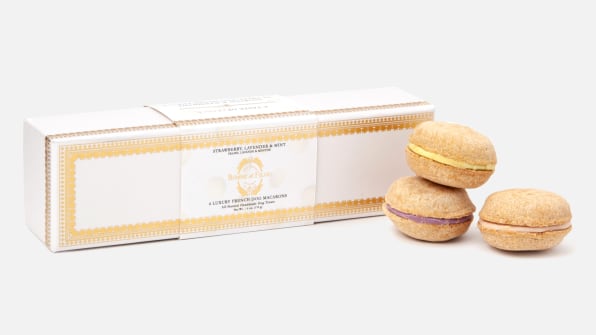 French Macaron Dog Treats
Just bougie and perfect. These dog macaron are wheat-free, corn-free, and designed to take a lot of chewing, to occupy fido in high class chewing for hours on end. Gift them to a magnifique French poodle friend, or a Frenchie with that je ne sais quoi.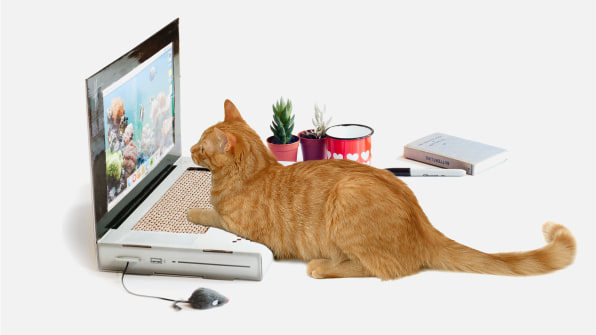 Laptop Cat Scratching Pad
Cats like to mirror their owners' behavior, so keep them crashing your next presentation by setting up their own workstation with this laptop scratching pad—which, honestly, is worth it for the Instagram posts, alone.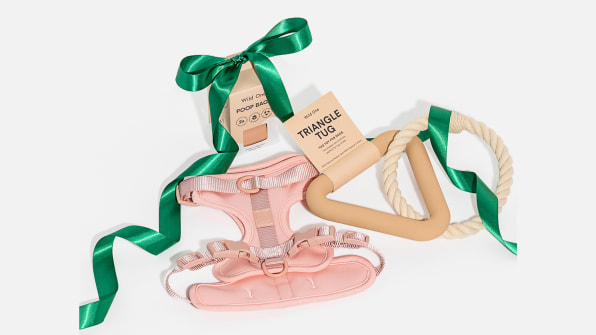 Wild One the Best Sellers Set 
The perfect starter set to go with that new puppy you bought me—I mean, them.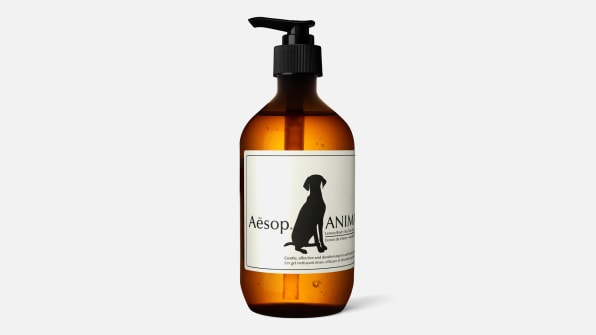 Aesop Animal Skin and Fur Wash
A gift for them and their pet. This luxurious fur and skin wash can be used on cats and dogs to leave them soft, soothed, and smelling great.