Working out indoors has become more than a seasonal affair this year. As we spend more and more time working out at home, the fitness industry has gotten creative, with clever, new products to make working out indoors easier, quicker, and more interesting than ever. We've rounded up some of the best fitness and workout gear, gadgets, classes, and attire help keep you motivated (and challenged) throughout the winter.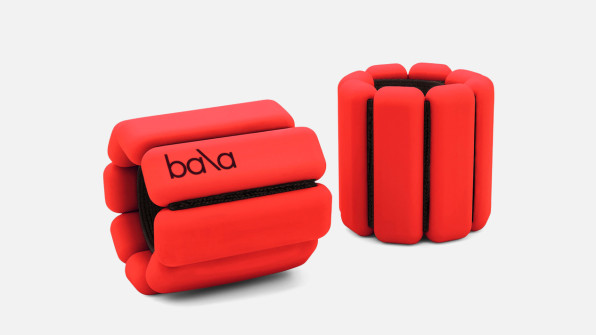 Bala Bangles
For power walkers and Pilates buffs, these playfully retro Bala Bangles—available in three weights and a variety of cheerful colors—are an adorable accessory to add more oomph to your work out. They look cute, but be warned: Add them to your routine, and you'll full the burn in no time.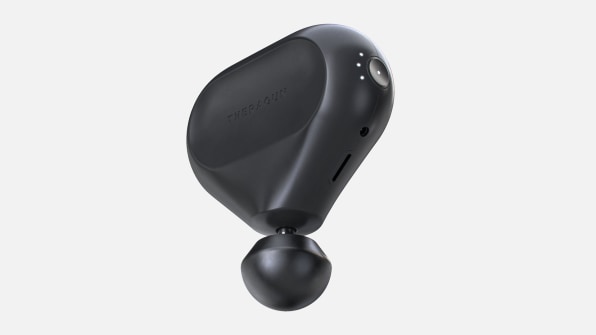 Theragun Mini
The Theragun Mini is a Recommender favorite for good reason: This science-backed percussion massager packs 150 minutes of battery life, delivers 20 pounds of force, and can be tucked into their gym bag, purse, or home office desk drawer for whenever you need relief.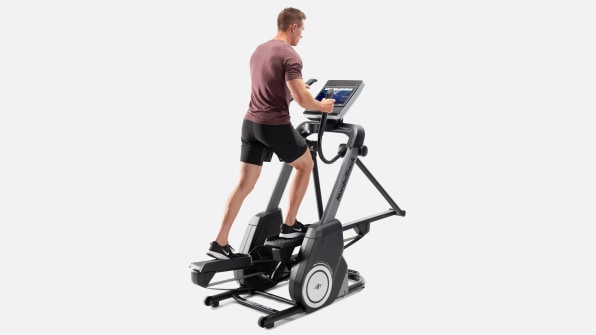 NordicTrack's FreeStride Trainer
Fast Company senior writer Elizabeth Segran loves her NordicTrack FreeStride Trainer, a compact elliptical that brings your workout on a whirlwind, worldwide journey via its built-in screen. She adds, "I've never been able to run before, because it has caused too much pain in my knees and shins, but this machine has allowed me to mimic a running motion, without impact. For the first time, I've been able to join virtual classes that prepare you for races or endurance runs. Other times, I've taken hikes or walks, slowing my pace but increasing my incline and resistance."
Horizon Fitness 7.0 AT Treadmill
Likewise, this smart, lightweight, easy-to-operate treadmill will keep the whole family's winter quarantine blues at bay. The Horizon Treadmill features the ability to stream classes from Peloton and Zwift, can be speed-adjusted with the quick swipe of a wheel, and, best of all, is currently priced under $1,000.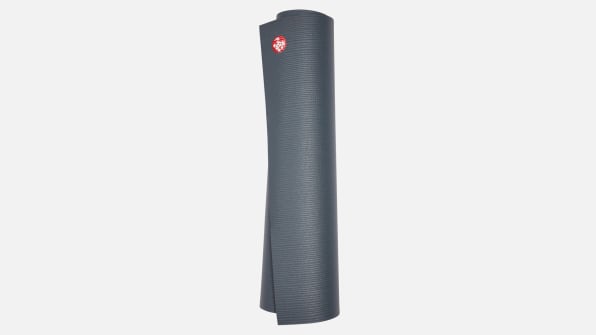 Manduka PRO Mats
Manduka PRO Mats are so reliable even the fussiest zen masters will struggle to find fault. They have cushion, grip, and stick, and are available in different thicknesses and—bless—lengths for long-legged yogis.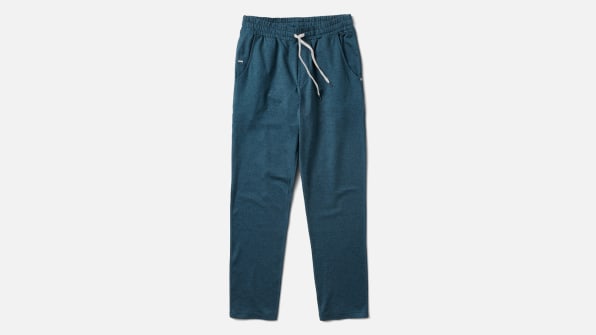 Vuori Performance Pant
Shorts and sweats from D2C athleisure brand Vuori are beyond comfortable and, according to Fast Company senior editor Morgan Clendaniel, "so soft." Their literally-wear-anywhere bottoms such as the Ponto Shorts or Performance Pant are designed to take a beating, but so comfortable, we bet you'll wear them for lounging as much as for breaking a sweat.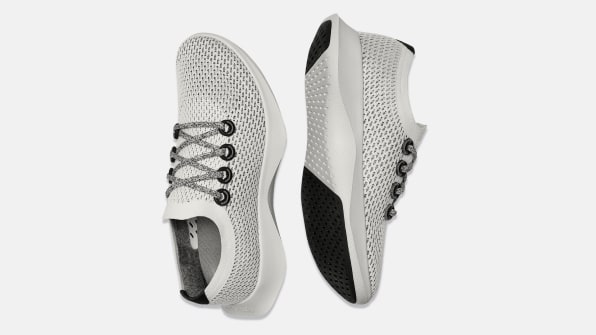 AllBirds Tree Dashers Running Shoes
AllBirds eco-savvy footwear is stylish, reliable, and surprisingly rugged. But the Tree Dashers raise the stakes: adding responsive design, antimicrobial materials, and rigorous athletic testing for a running shoe built to last. They pack the same beloved features as the original—lightweight, machine-washable, and environmentally conscious materials, such as a midsole made from sugarcane-derived Sweetfoam. A Fast Company editor who tested them raves: "It honestly felt like my whole foot was getting a massage when I wore them."
AfterShokz Headphones
Bone. Conduction. Headphones. Hear us out: AfterShokz headphones sit just outside of your ears and deliver sound via bone conduction technology, vibrating sound through your cheekbones to your inner ear. So you'll be able to clearly hear both traffic signals and your tunes while on your daily jog.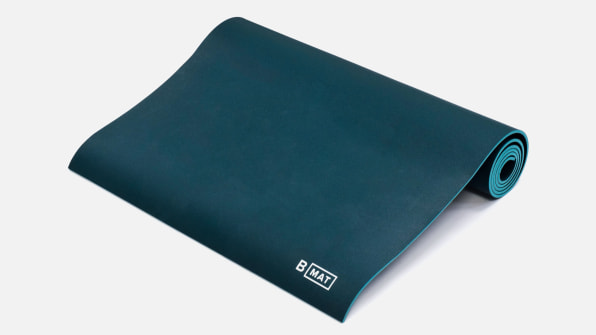 B Yoga
We love B Yoga's sustainable gear for long vinyasa flow and evening restorative stretches. Their signature B Mats are very grippy, come in covetable jewel tones, and feature just the right amount of cushion for your body's needs. Pair with a set of B Yoga's Cork Blocks and Resistance Bands and inner peace might be achieved this winter—if only for an hour at a time.
AloMoves
Streaming options for at-home fitness are aplenty, but AloMoves has become one of our consistent favorites. Created by style-savvy yoga-wear brand AloYoga, the subscription service features thousands of studio classes—including yoga, HIIT, and barre—but also mindfulness training, with coach-led meditation sessions geared toward stress release, breath work, and sleep.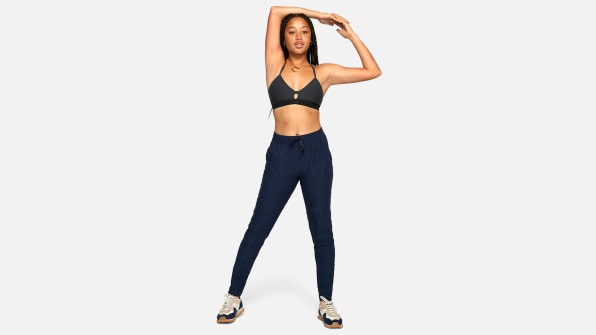 Outdoor Voices All Day Sweatpants
Austin-bred Outdoor Voices' much-loved, pillowy soft Cloudknit is extra dreamy in a slim jogger. The stretchy, breathable All Day Sweatpants are flattering and polished enough to wear around town, but so, so comfy that you might never leave the couch.
Outdoor Voices Exercise Dress
I have yet to find a femme-identifying athleisure lover who didn't end up obsessed with the Exercise Dress from Outdoor Voices. In stretchy, breathable, sweat-wicking fabric, with built-in bra and compression shorts, this flattering, throw-on dress looks great when working out, riding your bike, and taking your weekly rushed trip to the grocery store while making minimal contact. They're easily layered with sweaters and tights in the winter and look extra cute from barre to cocktails in the summer. Get one or four—you'll want more eventually.
Fast Company may receive revenue for some links to products on our site.