The coral reefs in the Bahamas, Jamaica, and the rest of the Caribbean are among the most biodiverse places on the planet. They're also disappearing, threatened by everything from climate change to overfishing. A new map visualizes, for the first time, exactly what's underwater in the area—so local governments can better protect it.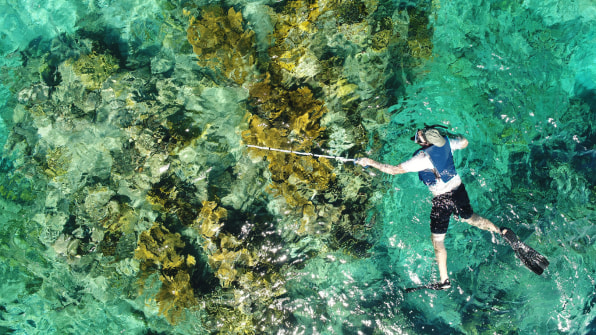 "This is something we couldn't have done even three or four years ago," says Steve Schill, lead scientist for the Caribbean division of the Nature Conservancy, the nonprofit that spent the last two years working with partners to stitch together 38,000 satellite images to create the map, because most countries in the area didn't have detailed maps of their own reefs. "Satellite imagery can be expensive, and getting the expertise to create information from the satellite images is difficult."
The situation changed in part because of Planet Labs, a startup that launched to make satellite images more affordable and accessible. Planet's constellation of small satellites also map the entire globe every day, making it easier for the scientists to find images with the right weather conditions to see underwater.
The map, showing fine details like the location of seagrass or algae or rocks, will be available to anyone to download. "We want to make the data accessible, and understand with each of the governments we work with how we can infuse these products into their decision-making process," he says.  The map will also be incorporated into the Allen Coral Atlas, a project that eventually plans to map the world's coral reefs automatically—so scientists and governments can track changes in real time.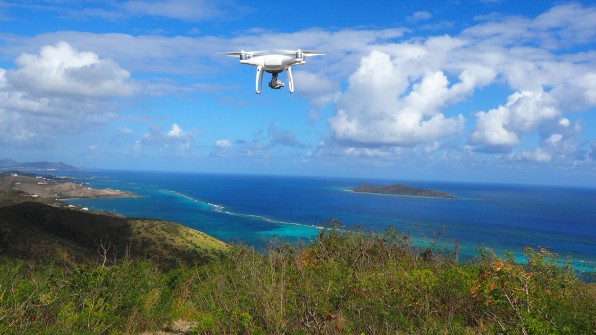 If a development is proposed along the coastline, for example, the government will be able to easily see if it's near a reef that's important to the ecosystem. Governments can also use the map, and updated satellite data, to see if reefs have been damaged after increasingly large storms. In a pilot, the Dominican Republic has already used the data to plant corals in a large restoration effort.