The weekend after Thanksgiving is the busiest shopping period of the year; for many brands, Black Friday is when they make their biggest margins. But it also tends to be a time when consumers load up impulse purchases without giving much thought to where they're spending their money and who they're supporting.
This year, the pandemic devastated Black communities at the same time that Black Lives Matter protests showed the crushing inequality that persists across the country. There has never been a better time to support Black-owned businesses. There are a number of resources to guide your shopping, including directories like Buy From A Black Woman and Shoppe Black. But to whet your appetite, here's a selection of products and brands that captured our attention.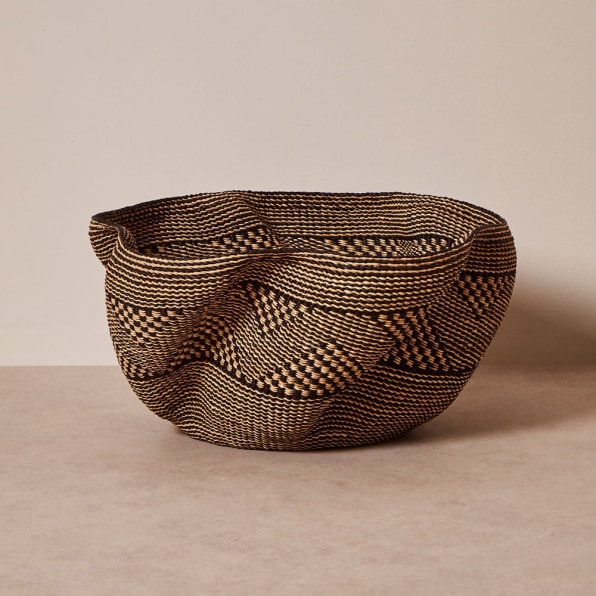 GOODEE
This design-forward marketplace of home decor is curated by designers and creative directors Byron and Dexter Peart, who also happen to be twins. They pick products from brands that have a social impact and that reflect their multicultural sensibility, which is inspired by artisan traditions from around the world.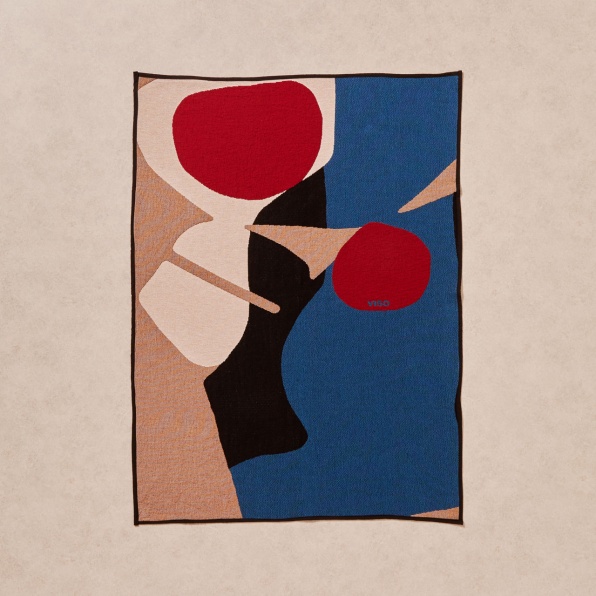 There are plenty of fun and affordable holiday decor items to choose from, like these tree decorations, tree bases, and dancing keychain stocking stuffers. But if you're interested in slightly larger items, this large Baba Tree basket or Tapestry Blanket will make a statement.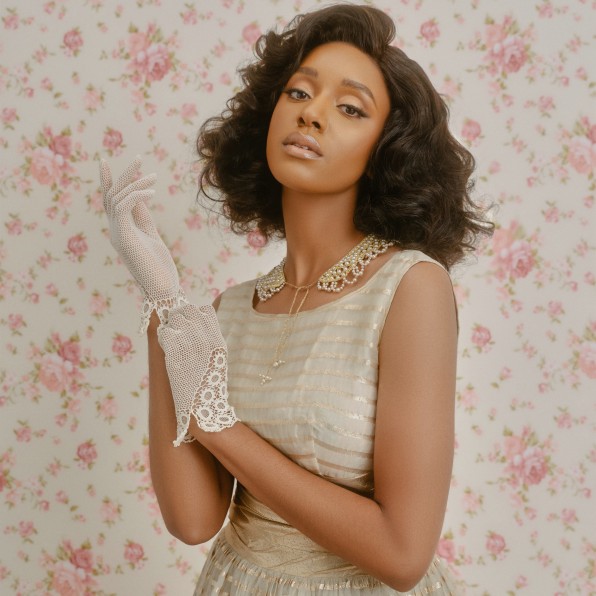 Thrilling Vintage
Over the past few years, there's been a spike in people buying secondhand holiday gifts, as consumers realize that giving preowned products is better for the environment. If you're among the 50% of consumers considering buying vintage, you'll want to check out Thrilling,  a platform founded by Shilla Kim-Parker. In addition to buying coveted items like Hermes scarves, Thrilling also showcases vintage items curated from Black-owned vintage businesses. There are plenty of outfits from the '50s and '60s that look like they were pulled right off the set of The Queen's Gambit.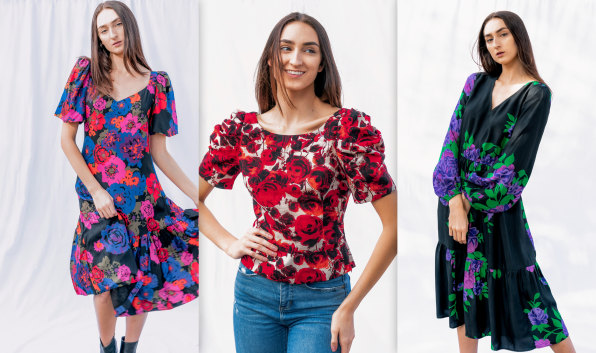 Tracy Reese
Designer Tracy Reese needs no introduction; she's been a fixture on the American fashion scene for decades and has dressed everyone from Michelle Obama to Sarah Jessica Parker. Her latest venture is called Hope for Flowers, an eco-friendly line of garments made in workshops in Michigan, where Reese grew up. The line features Reese's characteristic bright colors and patterns, all of which are inspired by nature. She's just released the holiday collection.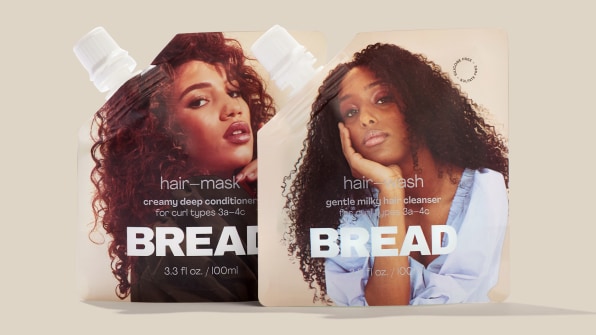 Bread Haircare
Bread Beauty Supply was founded by Maeva Heim, who is originally from Australia and spent years at L'Oreal and Procter & Gamble. There, she began to realize that the haircare industry was far less diverse than it should be. Bread specializes in curly hair, but there are plenty of items for hair of all textures, including a mask for dry hair and a bottle of hair gloss that gives you hair a shine without weighing it down.
Brother Vellies
Aurora James founded her luxury shoe line Brother Vellies to support craftspeople in Africa, while also keeping their traditional design practices alive. James' designs blend some of these artisanal techniques with fierce, fashion-forward footwear, like these snakeskin boots or these Ying Yang shearling boots, which are aptly named 2020 for the year's wild ups and downs. James is also the founder of the Fifteen Percent Pledge, an organization that calls on major retailers to commit 15% of their shelf to Black-owned businesses.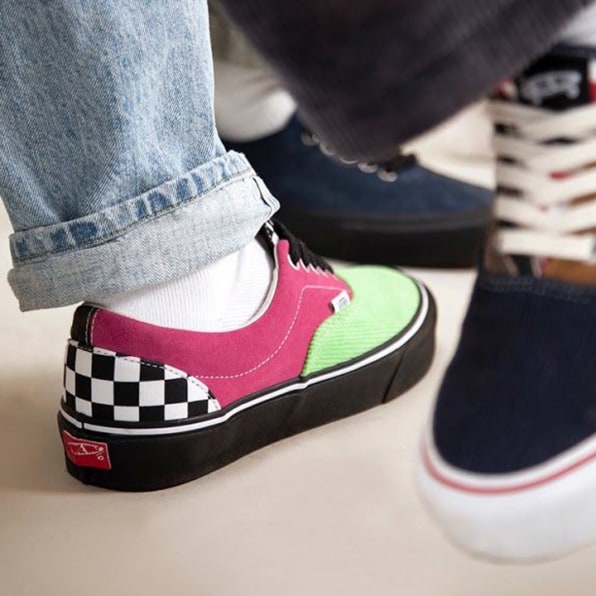 Noah
Menswear brand Noah was founded by Brandon Babenzien, the former design director at Supreme, and his wife Estelle Bailey-Babenzien, an interior decorator with her own design firm. The couple has used their platform to talk about social issues, including racial justice. There are items from this season for any budget, including affordable t-shirts and totes, and indulgent $1,200 wool hoodies with a cheetah print.
Ode to Self Beauty
This beauty brand, founded by Kimberlee Alexandria, is devoted to self-care and remembering to be gentle with ourselves. It offers a range of skincare products, including facial oil and a toner. For those with dry skin, this Reflection Kit is designed to help you kickstart a skincare regimen. The bottles are beautifully designed, so they'll look lovely on your nightstand.
Nia Thomas
Designer Nia Thomas creates chunky knitwear with a twist. She makes gorgeous cropped sweaters with interesting patterns but she also makes fun tube tops. All of the pieces are made by knitters in New York, largely women of color. Thomas is also focused on ensuring the pieces are sustainable. She uses recycled yarn whenever possible and plant-based dyes. She also has a line of jewelry, including agate rings in every color of the rainbow.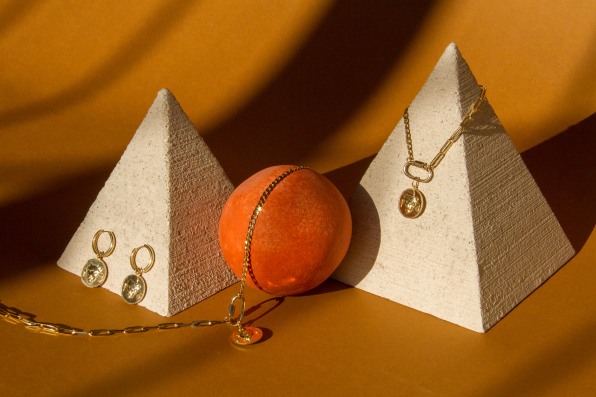 Kerry Washington x AUrate
AUrate is a jewelry brand founded by two women in New York with the specific purpose of creating pieces that women will buy for themselves. Actress Kerry Washington recently came on board as an investor and designer. She helped create a capsule called the Lioness Collection which is meant to reflect women's power, particularly when they work together.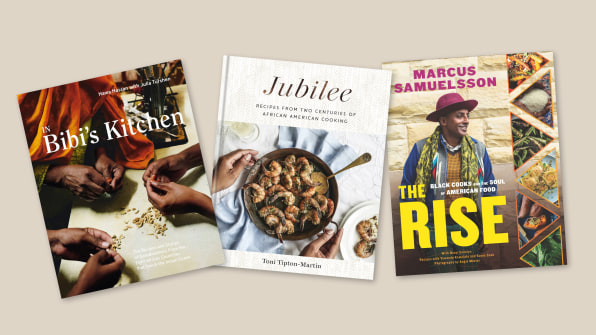 Cookbooks
If you're looking to expand your recipe repertoire, there are tons of cookbooks to help you on your culinary adventures. Bibi's Kitchen features stories from grandmothers in eight African countries, combining recipes with a travelogue. You'll find tasty stews, breads, and cakes that will add a touch of surprise to your holiday meals.
Jubilee: Recipes from two Centuries of African American Cooking traces how African cultures and traditions were imbued into the foods that enslaved people cooked in plantation kitchens and from there, into wider American culture. Many of these dishes are exactly the kind of comfort foods you'll want during the winter holidays, like sweet potato biscuits with ham and ginger punch.
Marcus Samuelsson is an award-winning chef with restaurants around the world. His latest cookbook, The Rise: Black Cooks and the Soul of American Food, celebrates the range of complex culinary influences among Black chefs today.
If you're looking for these, or other books, check out Black-owned bookstores like Semicolon in Chicago or the Lit Bar in the Bronx. Both sell books online through Bookshop.org, which is a great way to support local bookstores when you can't go in person.