We're now officially neck deep in holiday deal ads, even though it feels like the holiday shopping season lasts half the year. (Fun fact: I received my first Black Friday email on October 13 this year—it was from Best Buy, for those of you keeping score.)
The problem with every store in the history of retail offering holiday deals is that they each expect you to visit their sites to sift through all the would-be bargains. There's got to be a better way!
There is a better way. A much better way. I haven't paid full price for something since I happily overpaid for a Nintendo Wii bundle in 2006. I also have almost no time to shop. So how do I score the best cheapskate-friendly deals? Here are the three sites I visit every time I'm in the market to buy something.
DealNews: for a little bit of everything
You're not sure what you want; you just want deals. For you, there's DealNews.
The main page features a river of hand-picked bargains from a nearly infinite selection of online and brick-and-mortar retailers, with the newest and best deals floating their way toward the top.
Each deal contains a little writeup that adds some helpful context such as "this is the best deal we could find by $19" or "this is the best price we've seen since June" and regular people like you and I can leave comments on the deals, offering helpful tips, coupon codes, or alerts that a particular deal has gone out of stock.
Of course, if you have a better idea of what you're looking for, deals can be finessed by category, store, price drop amount, and a bunch of other filters. It's just an all-around good site to check as you're making your way through your holiday gift list or looking for ideas for those hard-to-please giftees.
CamelCamelCamel: keep those Amazon deals honest
Newsflash: Just because Amazon advertises something at 60% off list price doesn't mean the product normally sells for 60% more. With almost anything you buy from Amazon, it's wise to check CamelCamelCamel first.
Paste the link of the Amazon item you're looking at into the CamelCamelCamel search bar (or use the handy browser extension) and it'll give you an overview of the historic price of that item so you can tell if it's actually a decent deal.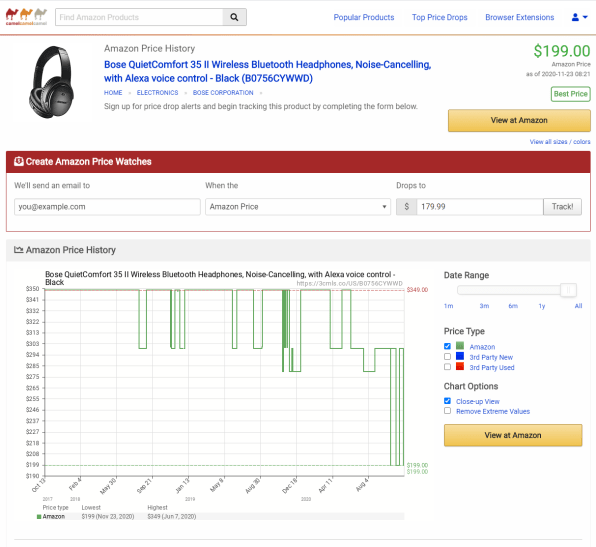 You can also create price alerts for the item so you can get notified once it passes a certain threshold. It's great for those things you kinda-sorta want to buy but don't need right now.
And forget browsing Amazon's unwieldy daily deals section. Swing by CamelCamelCamel and you'll see the most popular deals and the top price drops right on the main page. No need to sift through page after page of often-dubious savings on Amazon proper.
RetailMeNot: a must-check before you check out
You're about to pull the trigger on that handsome cookware set when you reach the final checkout page. Then it stares at you blankly, yet longingly. The coupon code box.
"Fill me in!" it beckons. "But how?" you whisper.
Now's the time to pull up RetailMeNot to see if the site you're on has any coupons going. Or better yet: Use the browser extension, which inputs a bunch of codes for you in rapid succession.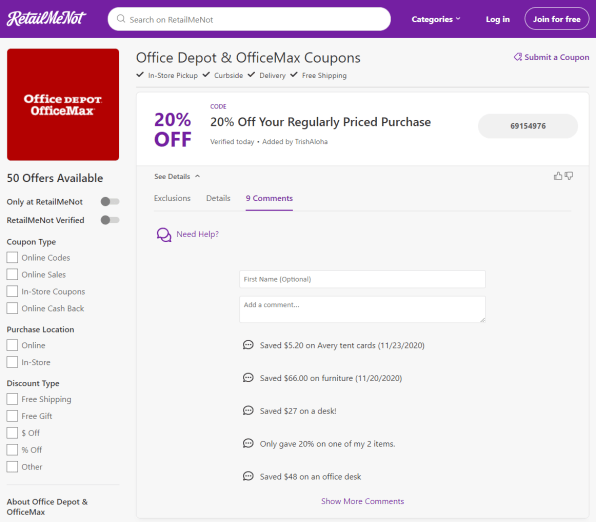 The gold standard in coupon-code hunters, the site houses discount digits for a veritable cornucopia of retailers, many of them added by regular users and then upvoted or downvoted by other users based on their effectiveness.
It's like finding great word-of-mouth deals, except all your friends are actually strangers—albeit strangers hell-bent on squeezing every last penny out of every last online purchase.