2020 has been . . . a challenge—for us, for you, for literally everyone you know and then some. Google Trends reported an all-time high in searches for "self-care" in May, and over the past year, we've made it our mission to find wellness services, tools, and products that actually do something. (Reader: We've found a lot.)
Self-care is more than just carving out time, it's finding the things that work for you in the way you need them to. Everyone is bound to have a unique definition of wellness, but for the sake of one less thing to stress over, we've rounded up our favorite self-care products of the year.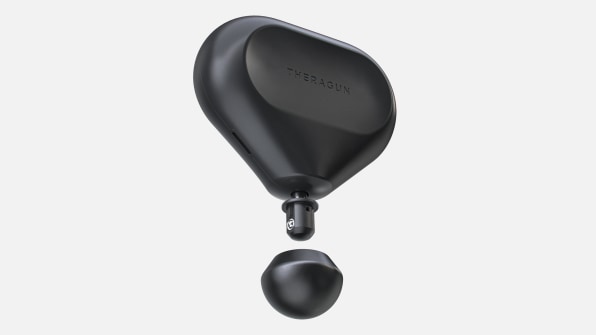 Theragun Mini
Fast Company named Theragun one of the Most Innovative Wellness Companies of 2020—which proved appropriate, because this year, we've needed the company's products more than ever. This Theragun is mini, but mighty: It delivers 20 lbs of force and can be tucked into your gym bag, purse, or home office desk drawer for whenever you need relief. With 150 minutes of battery life and whisper soft QuietForceTechnology, this science-backed massager is a steal for $199.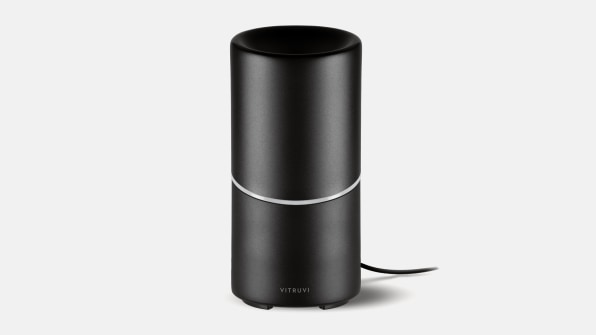 Vitruvi Stay Diffuser & Essential Oil Kits
Vitruvi introduced two new diffusers to its family this year: Stay, a long-lasting, large-space diffuser, and Move, the first wireless version. Both designs were inspired by the modern cylindrical candle and provide the same zen-like experience as the original. This holiday season, we love the Stay, a sleek 18-hour diffuser that fragrances up to 700 square feet. It pairs nicely with the company's new essential oil kits—Uplift, Unwind, and Reset—each made up of four distinct blends. Fast Co. editor Lara Sorokanich says, "Their blends are indulgent and geared toward times of day. I use Dusk to wind down at night and Grove to get a refreshing pine boost in the morning."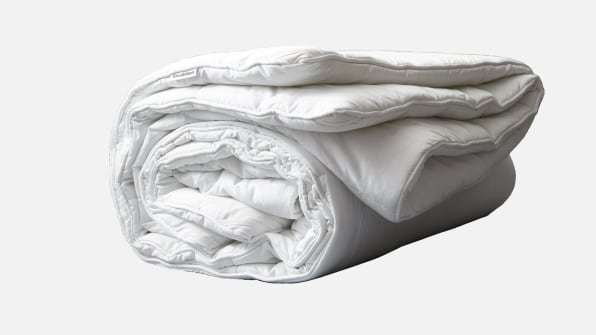 Brooklinen Weighted Comforter
We test-drove this comforter—which cushions glass microbeads between Brooklinen's signature soft cotton for evenly distributed pressure—and it proved to be life-changing. Co.Design senior writer Elizabeth Segran reports: "Since I've used this blanket I have slept much longer every night—usually more than eight hours. And I've woken up feeling more refreshed and productive. It has been a game-changer for me."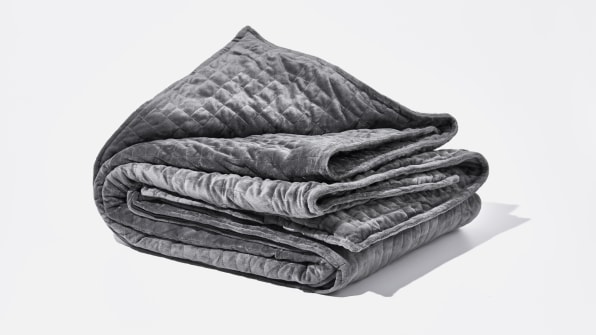 Gravity Blanket
We also tested Gravity Blanket's micro-fleece weighted blanket, which is designed to be spread out across a queen- or king-size bed but also works well on the couch. Chris Allen, Fast Company's director of editorial video, found the blanket a super relaxing way to unwind after a stressful day.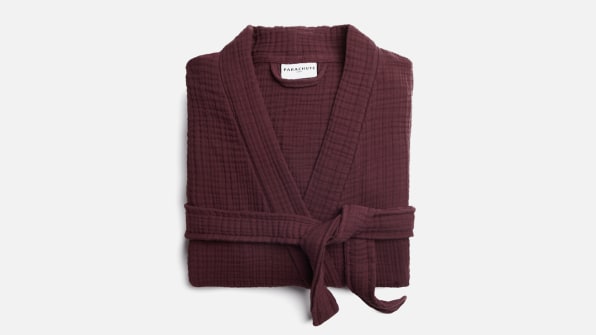 Parachute Cloud Cotton Robe
Parachute's Cloud Cotton Robe is oh-so-very soft, is made from stylishly slouchy Turkish cotton, and comes in gorgeous muted earth tones as well as a crisp classic white.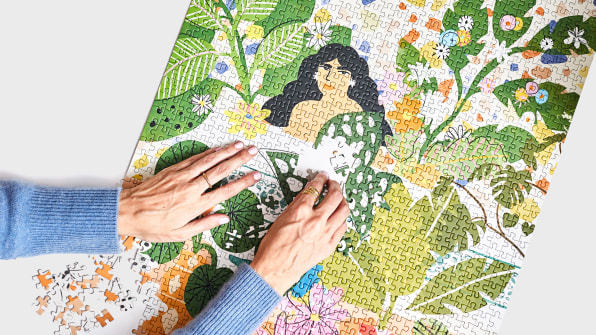 Jiggy Puzzles
In a time when literally nothing makes sense, jigsaw puzzles have often been a sweet metaphorical (and possibly psychological) reprieve for ordering the chaos, putting pieces back together, seeing the full picture, etc. Jiggy Puzzles send money back into the pockets of the hand-selected artists it features, and each puzzle comes with glue and a straight-edge.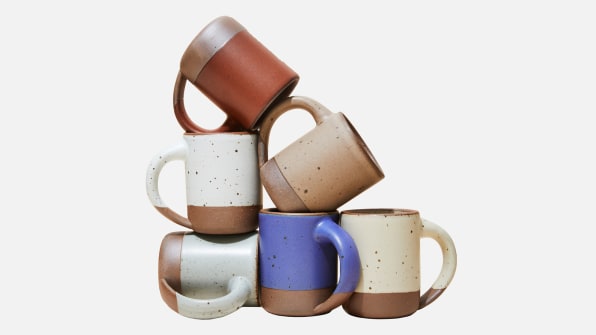 East Fork Mug + David's Tea Gift Set
There are very few situations that can't be made at least a little better by a hot cup of soothing tea. Start with a sturdy ceramic East Fork Mug (lovingly deemed #themug by Instagram—the company even made an enamel pin) handmade by pottery artisans in Asheville, North Carolina.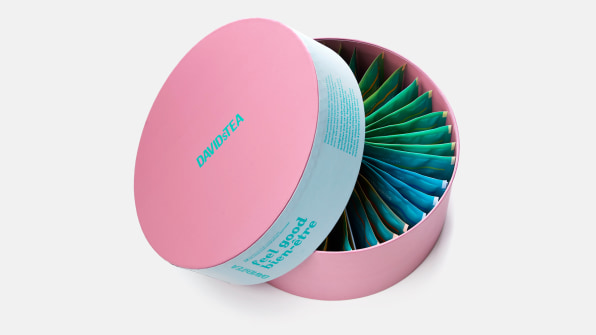 Then add one of these clever sippable tea sets from David's Tea—we like The Calm Collection, a 12-flavor box of loose leaf, and the Feel Good Sachet Wheel, with the invigorating Cold 911 and the soothing Digestif blend.
Bathing Culture Gourmet Bather Set
I love the sunny disposition of Bathing Culture. The brand, which specializes in bath products, is West Coast-bred (you can tell) and bakes sustainability and Earth-focused culture into everything it makes. This six-piece set features some of the company's best sellers, including the positively euphoric Big Dipper Mineral Bath salts and a fish-shaped terracotta exfoliating scrubber.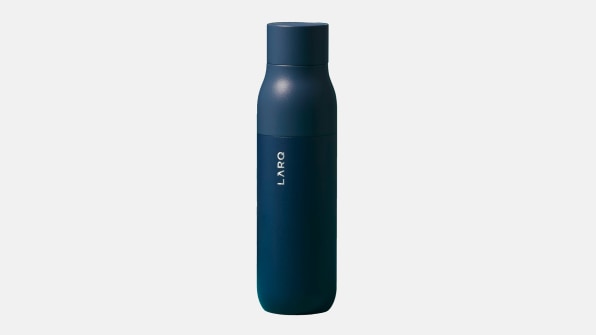 Larq Bottle Movement
Known for incorporating UV-C LED lights that can both self-clean the bottle and purify water with the touch of a button, Larq water bottles are great for germaphobes, outdoorsy types, gym rats, and anyone taking the first step toward a glow-up. The Movement model is ultra lightweight, which makes it an adventure-ready way to stay hydrated.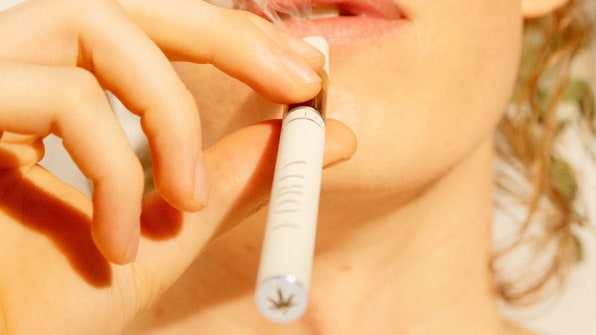 Foria Botanical Vape Pen
Foria is best known for its CBD-enhanced intimacy products, but its latest addition ventures outside the bedroom, too. The Intimacy Botanical Vape Pen partners lab-tested Broad Spectrum CBD with peppermint, vanilla, cardamon, and cacao. While it's marketed for pre-play anxieties, reviewers tout its use for everyday ailments: period cramps, insomnia, pain management . . . life!
Alder NY Gua Sha Tool
I watch a lot of Gua Sha TikTok, which mainly consists of aestheticians and influencers softly stroking pressure points to encourage lymphatic drainage, improve circulation, and release tight muscles in your face. Inspired by ancient Chinese bodywork, these gentle scraping motions with a stone tool or roller are said to reveal a more sculpted, lifted profile. Alder NY's beautiful Obsidian Gua Sha tool is a beautiful, sleek entry into the wildly relaxing world of facial massage.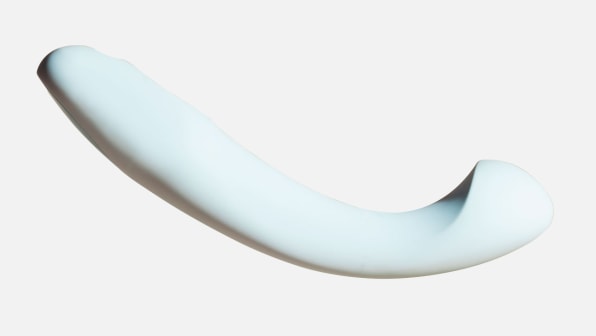 Dame Arc G-Spot Vibrator
Dame's Arc vibrator is chic, ergonomically designed, and, well, effective. Perhaps not surprisingly (cough), Dame is also woman-founded. Just dip into the company's review section to see the enthusiasm that's building around the brands. One 56-year-old reviewer summed it up well: "They all are wonderful. They are not overly obvious. Soft couple friendly. If you want more detail it's just a word 'wowie.'"
Womanizer Starlet 2
In similar fashion—this is self-care, after all—the Womanizer Starlet 2 is also a crowd pleaser. Suction vibrators, which rely on air flow to provide stimulation, are excellent for beginners and aficionados alike, thanks to their discreet nature and novelty. The Starlet 2 is an update to Womanizer's original hero product, featuring four intensity levels and a curved waterproof design.
Fast Company may receive revenue for some links to products on our site.