For psychiatrist Dr. Dorothy Otnow Lewis, one question has come to largely define her career that spans more than 50 years: What causes someone to become a serial killer?
While some operate under the presumption that certain people just have a predilection for violent behavior, Lewis's work has uncovered a grim recipe of circumstances that, more times than not, many serial killers have in common, including a deep history of suffering from mental or physical abuse and brain trauma and/or abnormalities.
Lewis asserts that no one is born evil and therefore isn't out of the realm of rehabilitation, i.e. institutionalization over life in prison or worse, capital punishment.
It's precisely why she agreed to center her work in director Alex Gibney's latest HBO documentary Crazy, Not Insane.
"Oh, I think it was a miracle, actually," Lewis says of how the doc came to be. "It's an indirect route."
Gibney originally reached out to Lewis to bring her on as a consultant for a miniseries starring Laura Dern as a psychiatrist working with inmates. Lewis agreed, and in poring over some of her past cases alongside Dern, it didn't take long for Gibney to switch focus.
"He said to me, 'Dorothy, 'I want to do a doc about you.' It was absolutely out of the blue," Lewis says. "By then I'd gotten to meet him and had seen a lot of documentaries. And I said, 'This sounds like fun.'"
Throughout Crazy, Not Insane, Lewis revisits some of the most extreme and perplexing serial killer cases that she was brought on to help parse through including Arthur Shawcross, Johnny Garrett, and Ted Bundy. Even though Lewis has compiled learnings from interviewing hundreds of murderers—with her work influencing Supreme Court decisions—she's often found herself a lightning rod for death-penalty enthusiasts and even some contemporaries who have avidly sought to debunk her work.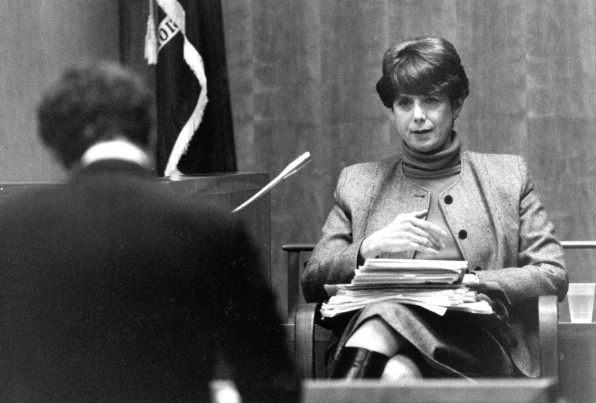 In a particularly cringeworthy moment in Crazy, Not Insane, Lewis was called to testify as part of the defense team in Shawcross's case. Shawcross stood trail in 1990 for 10 murders across Monroe County, New York. Shawcross's medical records show that he had a cyst and scarring on his temporal lobe, which can dramatically alter one's behavior. Lewis felt the defense team should've leaned into a neurologic defense. But instead, they opted for a case of insanity, arguing that Shawcross suffered from dissociative identity disorder, which Lewis admits was very likely true but, at that time, was far more difficult to accept. Lewis was resoundingly excoriated on the stand by the prosecutor and even local radio DJs created a mocking ditty about her. Shawcross was eventually sentenced to 250 years in prison.
"I remember coming back into my hotel room and I just laid on the bed and I cried," Lewis says. "That was harrowing because there are a lot of mysteries about that case that have never been unraveled. They refused to make a neurologic defense. So I looked like a bit of an idiot."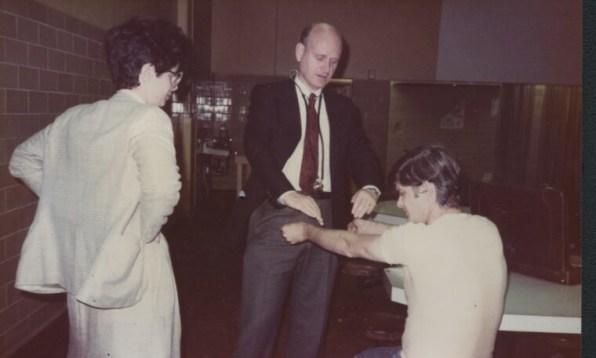 Crazy, Not Insane is an expertly balanced doc that digs into as much of Lewis's life and work, with all its highs and lows, as the serial killers that she's built her career around. Her true wish with Crazy, Not Insane is moving the needle farther away from preconceived notions of inherent evil and the extreme lengths the justice system has gone to seek retribution for violent crimes committed by those who essentially should be committed.
"Murderers are not born evil—they're just not," Lewis says. "We have a better chance of preventing [serial killers] if people come away from this film with some knowledge about the extraordinary damage that child abuse [and brain damage] creates. We could be so good at preventing it, and we're so bad at treating it."