One of the silver linings to this year's wave of social uprisings has been the renewed urgency for Black creators to tell their stories.
A new platform aims not only to provide more opportunities for those voices to be heard but also to help close the wealth gap within the Black creator community.
Blacktag is essentially a Netflix-YouTube hybrid for Black audiences and creators—and for the advertisers looking to reach both.
"That's really one of the key problems that we're trying to solve," says Akin Adebowale, Blacktag's cofounder and CEO. "This idea of creating a more sustainable system where brands now have a dedicated and modern platform to reach Black creators and audiences, alongside solving the overarching problem of Black creative power not equating [to] economic power."
Blacktag, which is slated to launch officially during the second quarter of 2021, has raised a $3.75 million seed round led by Connect Ventures, an investment partnership between entertainment agency Creative Artists Agency and the VC firm New Enterprise Associates. Part of that funding is going toward fueling a slate of subscription-based original programming that has already attracted partnerships with such name-brand creators as Issa Rae and Common. On the user-generated side, Blacktag is aiming to launch with around 300 to 500 creators working in the realms of fashion, tech, and entertainment. The creators are curated by Blacktag, but they have the option of nominating other creators to be on the platform as well.
The new service will offer both a subscription tier (set at $5.99 a month) mainly for its originals, as well as a freemium option for its user-generated and sponsored content. Creators earn revenue based on partnership deals with Blacktag's originals arm, Blacktag Studio, or through brand deals and ads sold against uploaded content.
Regardless of where the content lives on the platform, Ousman Sahko Sow, Blacktag's cofounder, president, and chief content officer, is clear on targeting a specific niche within the Black community: Gen Z to millennials whose interests lean away from more conventional Black entertainment and more into alternative fare.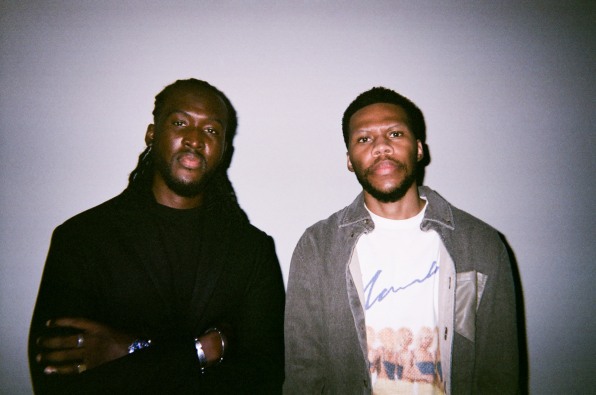 "[For example,] you have Tyler Perry, who's amazing and I love what he's done for himself as a Black man, but it's more conventional content. Then on the other side, there's like hyper hip-hop [content] that's been done before. And that's, I think, a bit exhausting," Sahko says. "In the middle there's this alternative. There's a niche community of Black audiences and creators that are currently massively underserved. If we could aggregate these creators into a platform where the brands can start looking at this as a destination to reach this Black consumer base, it's just an overall value for everyone."
Adebowale and Sahko first connected last year when a mutual friend suggested they meet because they both had been ruminating independently on how to effectively serve this specific sector of Black creators. At the time, Sahko was working at Google as a content lead, producing and directing stories around the company's products and services.
"I started asking information from team members and bosses around how do we find and hire Black creative talent for some of the projects that I was working on. Naturally, that investigation led me to seeing that there was a need," Sahko says. "A lot of these brands and these companies had really a horrible pathway to being more inclusive. If Google had this issue, I was sure a lot of tech companies would as well."
For Adebowale, who had previously founded the retailer OXOSI geared toward Black designers sourcing out of Africa, it was the content they built around the clothes that proved to be king.
"What content was doing for us as a brand, how it was activating the community, is what really forced me to start focusing in more on content," Adebowale says. "That's where the building blocks of Blacktag was laid."
Adebowale and Sahko's combined expertise very well could provide a platform of unique, Black-centric content while simultaneously bridging brands to creators for more equitable transactions compared to more mainstream platforms.
"They say content is king, and now you have two Black kings," says Alex Avant, executive consultant at CAA. "With their diverse backgrounds, Akin and Ousman are the right pair to be at the wheel of Blacktag and leaders in the entertainment industry during such a pivotal cultural moment for the Black community. Blacktag will be as aspirational as it is inspirational, acting as a conduit to help directors, producers, and all Black creators to express their creativity in a fashionable way."
"We are a small part of global movement that reached [a] new high during this wild year," Adebowale adds. "I like to say that 2020 is our generation's 1968 and ask that, in the context of history, how will you be remembered?"