Neobanks have emerged as not only a tech-forward solution to many of the industrialized woes of traditional banks, but also as a way to serve the needs of marginalized communities.
Last month, rapper Killer Mike announced his mission-driven bank Greenwood that aims to redistribute wealth within Black and Latinx communities. Earlier this year, Majority surfaced to support banking for immigrants.
Now a new neobank, Daylight, is catering to underserved LGBTQ+ customers.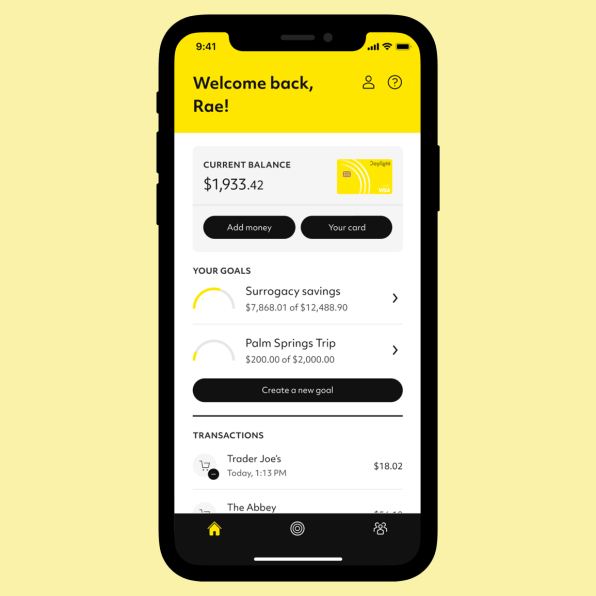 Announced November 18, 2020, Daylight is the first LGBTQ+ digital banking platform in the United States. Whether it's financial illiteracy, discriminatory practices, or a combination of the two, there has long been a divide in equitable banking for the LGBTQ+ community—and Daylight is looking to bridge the gap.
In developing Daylight—which is launching in partnership with Visa as part of the company's Fintech Fast Track program, which gives tech-driven finance startups access to its global payment network—cofounder and CEO Rob Curtis says that he and his team spoke with more than 1,000 people in the community to answer the top-line question, "What does an LGBT+ bank need to do?"
"When we started exploring with people what money represented to them in their lives, it represented freedom," says Curtis, who prior to Daylight was the managing director of the gay dating site Gaydar, as well as cofounder of the LGBTQ+ mental health platform Helsa.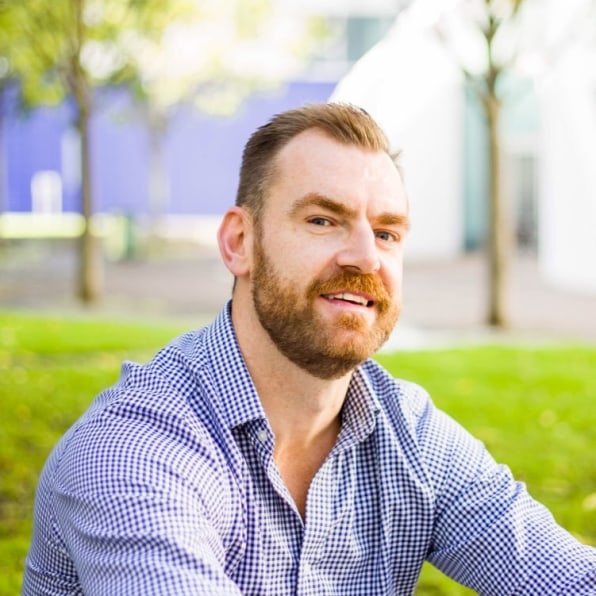 At launch, Curtis says Daylight is primarily focused on LGBTQ+ millennials who "aren't preparing for the future fast enough." In addition to standard neobank features and services like a card program and settings to control spending, Daylight grants its members access to a network of financial coaches specializing in the needs of the LGBTQ+ community that, on the surface, may seem standard to anyone but, in fact, can be substantially more complicated for LGBTQ+ people.
For example, starting a family.
"Is this a bank problem? In a traditional way, no—the bank is just there to sell you products, money products," Curtis says. "Whereas when we talk to LGBT people, they've got a number of complex issues all bundled in one."
According to the Family Equality Council, 63% of LGBTQ millennials are considering becoming parents for the first time or expanding their family. However, the exorbitant cost of IVF cycles and adoption can be prohibitive hurdles for same-sex couples.
"What incumbent banks aren't telling you is that having children as an LGBT couple is a five-year project. When it comes down to it, the money is not available from traditional banking to support LGBT couples in that way," Curtis says. "So often we're asked to take out second mortgages, or we get to that five-year point and we realize that it's just unaffordable altogether. So those dreams that we're sold in ads of two gay dads and their lovely daughter have never really been on the table for us in the first place."
Another common pain point for LGBTQ+ people: buying a home. According to a 2019 study, same-sex borrowers were 73% more likely to be denied a mortgage. The study also found that if same-sex couples were approved for a home loan, they received it at a higher interest rate, netting banks between $8.6 million and $86 million in additional interest and fees annually.
"If we look across [the LGBTQ+ community], there are lots of different places in which there are use cases for a bank to take a different relationship with its clients," Curtis says. "We want to have their back because institutions don't have our back."
One significant pain point for the trans community in particular is the complications around using a person's dead name, i.e., the name they were assigned at birth. Major banks have rolled out initiatives that allow customers to use their preferred name on their cards, but as Daylight's cofounder and chief of staff Billie Simmons can attest to personally, that's not always enough.
"Some of my credit cards, I just never updated my name, because it was such a complex and difficult process," says Simmons, who describes herself as a proud transwoman. "My checking account, I have updated my name and gender legally, but one thing I can't do is update my username. So every time I log in, I have to dead-name myself. They also have a credit product that automatically emails me every month with my credit. For some reason I can't update my name there. So I get dead-named by my bank every single month," adds Simmons, whose experience prior to Daylight was as a software engineer for fintech-focused investment companies, including Techstars and Anthemis Group. "It's slapping a trans name on a card without really thinking about the experience of a trans person as they are navigating all of this."
On top of that, as Curtis adds, not having an end-to-end solution for trans and nonbinary customers to use their preferred names and genders can also subject them to unconscious biases from algorithms used by banking institutions.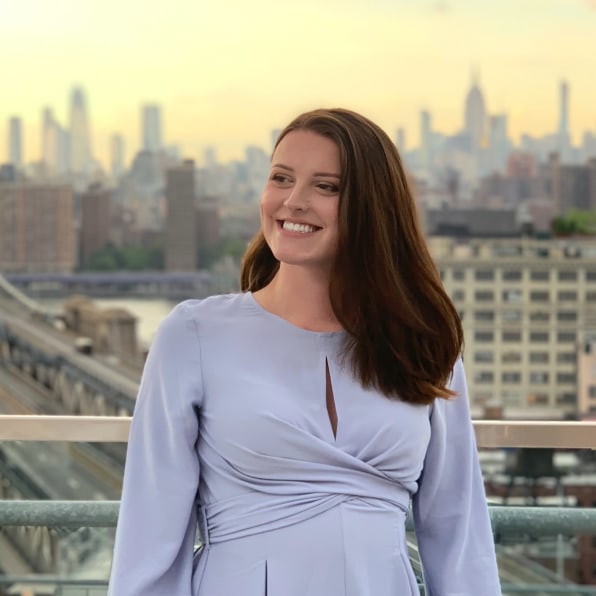 "Going through an account-opening process requires you to submit your identity documents, and an AI somewhere is deciding whether you're legit. If you've got some different gender documents or different names attached to the same social security number, you're subject to increasing numbers of false positives, which means that you can automatically go to the back of the queue along with the identity thieves and financial criminals," Curtis says. "So a name on a card is a good start, but actually this stuff runs deeper. We often talk about no problem is too small, because those are the things that we're spending our time on."
Daylight's current focus is on basic banking needs and supplying its customers with financial experts. However, down the line Curtis sees Daylight's offerings extending to such services as mortgage lending. Overall, he wants Daylight to help redefine the role of a banking institution within the LGBTQ+ community.
"Whether it's money, whether it's advisory, whether it's connecting to a surrogacy clinic, we're taking a very different approach to what challenger banks generally will offer," he says. "There are very common pain points that are really specific to us that we're in a really good place to solve deeply."