This post is for your ~good vibes only~ Election Day needs. If you've performed your civic duty and now just want to find that mental escape button that will deflect any news related to exit polls, electoral maps, or the world's most infuriating data visualization, might I refer you to this shortlist of creative inspiration to distract yourself from Election Day?
From design porn to recipes to tools that help you take advantage of the great outdoors, this roundup is like ASMR for the eyeballs. Initiate brain massage.
Look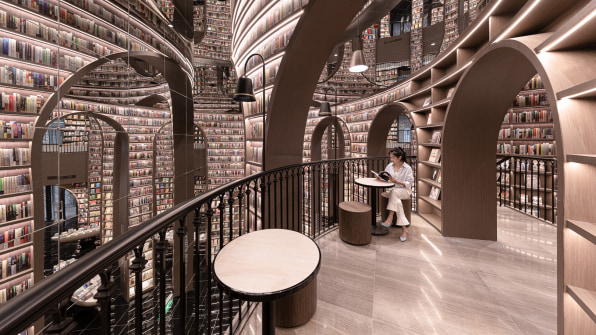 1.) Hide from the world in these pictures of a surreal new bookstore in China. It has jaw-droppingly tall mirrored ceilings; sparkling, reflective black tiled floors; and a curved motif throughout, from c-shaped shelves to swirling staircases. All in all, it's a trippy, Alice-in-Wonderland world you won't want to leave.
2.) This stunning building was painted with Vantablack, a coating that absorbs 99.9% of light and is often described as the world's blackest black. The absence of any light makes it strangely meditative.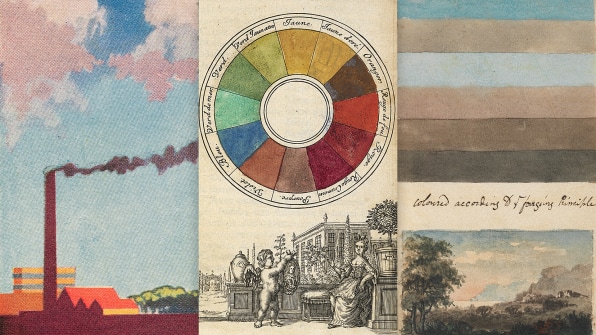 3.) On the other end of the spectrum, how about some visuals that deep dive into the history of colors? This 2019 book looks at the history of how we perceive color, from the 1700s "color revolution" through the 20th century, and shows how everyone from astronomers to geologists and botanists examined the science behind the visible spectrum.
4.) Photographer Peter Funch snapped pictures of Grand Central station commuters for 10 years. See how the very same commuters changed over a decade—and how they stayed exactly the same. Fair warning, this may make you nostalgic for the very commute you used to loathe.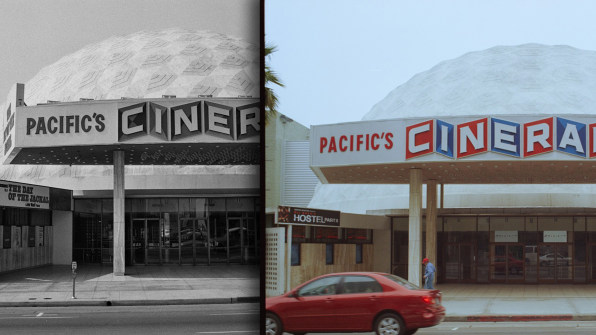 5.) You could throw on a movie such as Once Upon a Time in Hollywood for a visual treat, but why not see the real thing? Last month,the Getty Research Institute released 60,000 photos of the Sunset Strip, taken by artist Ed Ruscha, and it's a feast for the eyes.
6.) In July, two Singapore-based art directors launched Window swap, a mighty little website that allows you to see the view outside someone else's window in another part of the world. Hear rain patter on rooftops in India or birds chirp in Germany in this perfect exercise in visual voyeurism.
7.) This is nine little distractions in one. Turn off the news and turn on any of these top-notch design docs to get your creative juices going, from a brief film about the I love NY logo to a profile of former Vogue editor-at-large André Leon Talley. These are sure to be more inspiring (and less deflating) than what you might find on cable tonight.
8.) It's very possible you've had enough of modern-day infographics and data visualizations. Might I recommend poring over these beautiful hand-drawn examples, from W.E.B. DuBois, instead? DuBois, known for his groundbreaking work as a sociologist and civil rights activist, was also a talented designer. These 120-year-old visuals offer an insightful look into racial inequity in the U.S. and are sure to cure your itch for visual storytelling—no page refreshing required.
9.) Check out the images from the Superblue Miami Experiential Art Space opening in December. Installations such as these tranquil blue clouds, a yellow-light-bathed chamber devoid of sound, and a room full of cool gradients by the likes of James Turrell and Es Devlin, who has worked with Adele, will bathe you in visual serenity.
10.) This video takes you behind the scenes of a French butter factory to show that butter is an art form in its own right. As buttermaker Jean-Yves Bordier says, "Pretty things are important in life." We couldn't agree more. Be sure to check out the end of the video around 11:45, when workers–er, "butter stamping scientists"—mold pats of butter into beautiful formed shapes. "When my butter sings, it cries. When my butter cries, it sings," Bordier says. I stan.
11.) The Instagram account I Can't Afford This But Maybe She Can is full of design delights from graphic designers, interior designers, fashion designers, architects, craftsman, and creators of all types. While the sources vary by the day, there is one consistency: enviable design inspiration.
12.) Get an advertising master class from a surprising source—Yeti (yes, the company that makes coolers). They've produced a series of short docs throughout the pandemic, including a miniseries with surfer John John Florence and another with Grammy- and Oscar-winning songwriter Ryan Bingham. Neither involves the Electoral College—and both make for fun distractions.
13.) The letters you read everyday seem very straightforward, but the design of each one actually relies on a series of optical illusions. Learn how, with these diagrams that show how typography is all about tricking people's brains.
Make
14.) You don't need to have artistic ability to get creative—and chances are you need a stiff drink. May I suggest you bequeath some time to the Queen—chef and Food Network personality Ina Garten. In the spring, Garten went viral for this recipe for an epically huge cosmopolitan. The time's never been better to revive it. (There's also a new season of Barefoot Contessa to remind you there is good in this world.)
15.) Here's another way to challenge your creative skills in the kitchen—with chef (and former Bon Apetit alum) Sohla El-Waylly's new YouTube show Stump Sohla. Follow along as she attempts to make 18th-century mac 'n' cheese, a seven-course convenience-store tasting menu, and more.
16.) Wendy MacNaughton, the New York Times best-selling illustrator behind the cookbook Salt Fat Acid Heat, started daily drawing classes for kids in the spring. Catch up with her tonight for an evening of music and flower drawing—no TV required.
Do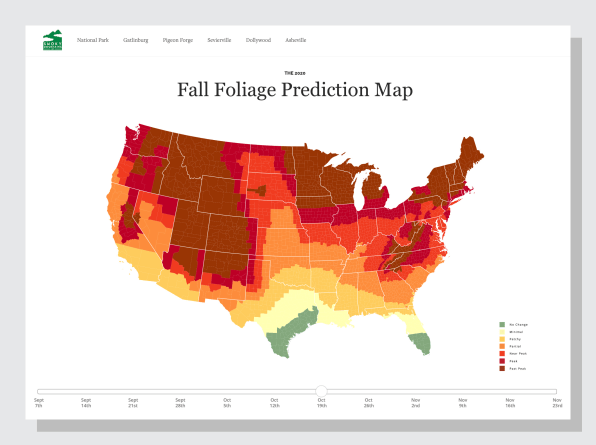 17.) This fall foliage map is the only predictive map you need today. Use it to see where fall foliage is in peak season and then leave the electronics behind and head to the great outdoors.
18.) See what's going on with the stars by downloading NASA's app, which lets you explore photos of space, track orbiting satellites, and more.
19.) The Google Arts & Culture hub is a great place to explore all things art. There are artsy games such as crosswords, coloring books, and puzzles (including this one of Andy Warhol's Grace Kelley portrait). But that's not all—you can also take virtual tours of the world's most historic landmarks and visit over 2,000 museums around the world, such as MoMA, Museo Frida Kahlo. and the Louvre, all from the comfort of home.
20.) This one is a great way to pass the time with kids. It's an app called Loopimal where kids can set dancing cartoon animals to music. Drag and drop different shapes, which coordinate with music, onto a looping timeline. Those musical choices coordinate with a dancing animal on top, and voila, you've got your own quirky dance hall, straight out of the animal kingdom.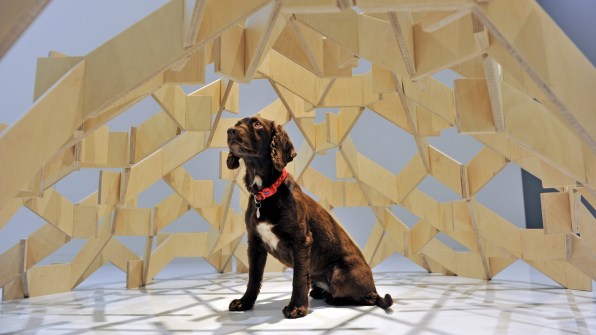 21.) Is your dog stressed too? Try putting your crafting skills to good use and create a new home for Fido with this set of blueprints from the exhibition Architecture for Dogs launched at Japan House London. I'll admit these projects—ranging from interactive dog houses to a steak rug you weave yourself—are time-consuming. That's kind of the point, isn't it?