When the iPhone 12 launches later this month, it'll come in a box that's a lot smaller and lighter than before. That's because it won't have a full charger inside.
For the first time, Apple is shipping its new iPhones without a power adapter, and the included USB-C to Lightning cable won't be compatible with the USB-A power adapters that Apple has shipped with almost every iPhone since 2007. That means buyers will either have to keep using their old chargers or go looking for a compatible USB-C adapter.
Apple, in an announcement video on Tuesday, pitched the move as a boon for the environment. Lisa Jackson, Apple's vice president of environment, policy, and social initiatives, said Apple can fit 70% more iPhones on a shipping palette with the smaller box, and that the iPhone's overall environmental improvements will reduce yearly carbon emissions by 2 million metric tons—the equivalent of keeping 450,000 cars off the road every year.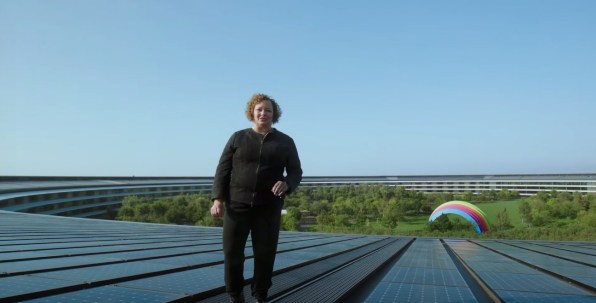 But if bettering the environment is the ultimate goal, Apple botched the execution. Apple could have approached this situation in lots of ways that wouldn't have angered customers and sent them hunting for third-party chargers, which will have their own environmental impact. Instead, Apple took the opportunity to finally incorporate USB-C charging—for which people have been calling for several years now—and instead made the wrong decision, resulting in a tangled mess.
The paths not taken
The easiest solution for Apple would have been to keep shipping new iPhones with USB-A to Lightning cables, as it has since the Lightning connector launched in 2012. While they don't charge as quickly as USB-C, and can't be plugged directly into a MacBook, at least they'd be compatible with the 2 billion USB-A power adapters that Apple says it's shipped to date.
An even better option would have been to start including USB-C power adapters and USB-C to Lightning cables with all new iPhones years ago. That way, Apple could have dropped the power adapter knowing that lots of iPhone owners already had compatible ones at home.
But while Apple started selling USB-C chargers as optional accessories in 2017, it continued to ship USB-A adapters with every new iPhone except last year's 11 Pro. If Apple hadn't insisted on treating faster charging as an upsell, this transition would have been a lot smoother.
Another idea, first offered by Dieter Bohn of The Verge, would involve incentivizing customers to forgo the power adapter on their own. Customers could still choose to get a new adapter with their iPhones—in a separate box, if necessary—but those who don't would get some credit toward future Apple Store purchases. Such a move would dispel any notion that ditching the adapter was more about profit margins than the environment—plus it'd be a chance to educate users about e-waste.
Of course, Apple could have also done things the hard way and eliminated Lightning from the iPhone altogether, using USB-C for charging and accessories instead. This would presumably require some bigger design changes for the iPhone, but it seems doable given that Apple's iPad Pro tablets have used USB-C since 2018. And while some customers might have protested, they may also have appreciated having a true universal charging standard for Apple and non-Apple devices alike.
As it stands, Apple seems no closer to unifying its own cable mess. After all, it still ships USB-A to Lightning cables with Apple Watches and regular AirPods, so customers will be juggling multiple power adapters for the foreseeable future.
The road ahead
The botched elimination of power adapters isn't the only way Apple's eco-friendly messaging falls short of its actions. The company loves to talk about how iPhones are better for the planet because you don't have to replace them as often, yet it incentivizes frequent replacement with an annual upgrade program. (No such program exists for folks who want to keep their phones for a few years.) It boasts of reducing e-waste through recycling, yet some recyclers say that piles of iPads and iPhones get scrapped unnecessarily due to strict anti-theft measures.
Even Apple's introduction of MagSafe charging for the iPhone seems at odds with the number of chargers it puts out into the world. This is a new charging solution just for the iPhone—the name is a throwback to Apple's old magnetic charging connector for the MacBook, which, ironically, it abandoned for USB-C—and Apple hopes it will spawn a booming ecosystem of new charging accessories.
It's hard to square that desire with Apple's claim that it wants to put fewer chargers into the world. And it'll be even harder if Apple removes charging cables from future iPhones altogether, as some analysts believe it might. At that point, new chargers would become mandatory, whether or not Apple includes them in the box.