Winter is coming—and despite optimistic news about a vaccine rollout, it looks like we're still going to be staying at home for most of it (who likes going out in the cold anyway?) If you, like me, have descended into total quarantine work-from-home comfort these last few months, I invite you to refresh your wardrobe with new new, hard-earned comfy pants. With both men's and women's styles, these recommendations are sure to keep you and everyone in your life cuddled up and comfortable well into 2021.
Women's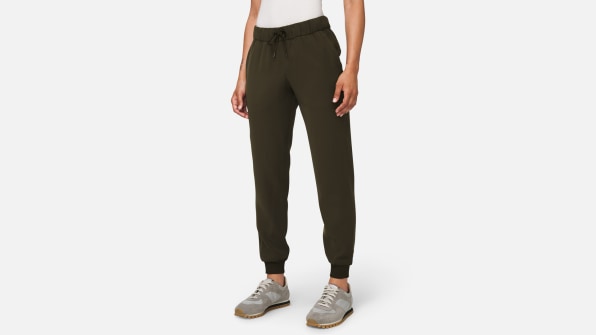 Lululemon on the Fly Jogger
Surprise! Lulu does joggers just as well as it does leggings. These pants have a bit more of a dressed-up feel than joggers from other brands, such as Outdoor Voices. They're made from a sleek, wrinkle-free polyester that has a lighter feel, are designed with a medium rise (perfect if you prefer that Goldilocks fit in between a hip-hugger and a high rise), and have front pockets and an adjustable waistband.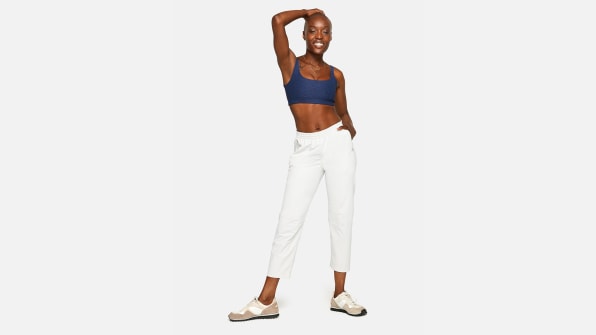 Outdoor Voices RecTrek Pants
These do-it-all pants from OV are as versatile as they come—and people love them. The RecTrek Pants have a nearly perfect five-star rating with more than 400 reviews, thanks to the loose fit, perfectly positioned pockets, wide waistband, and a slightly cropped length that looks amazing no matter if you're tall, short, or in between. We love the Earl Grey lavender shade.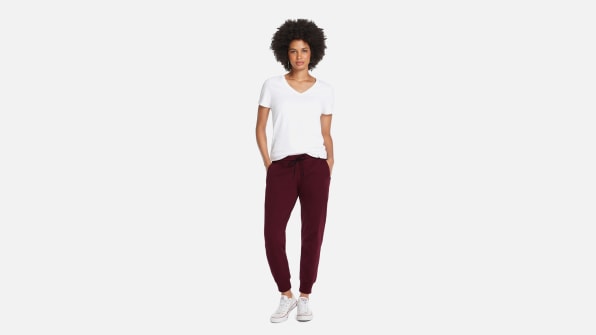 American Giant Track Pant
These U.S.-made track pants from American Giant are the crème de la crème of sweats. Just as we'd expect from the company that made "the greatest hoodie ever made," these sweats fit true to size, are as smooth as butter, and can last through months of daily wear.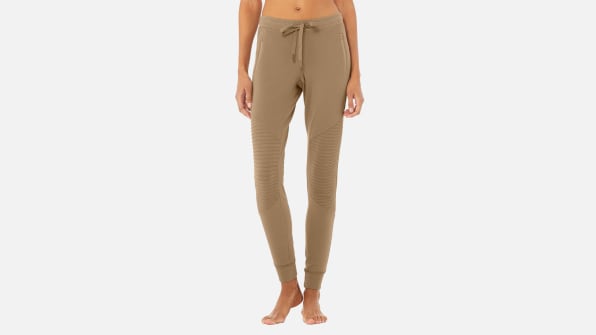 Alo Yoga Urban Moto Sweatpant
One FC editor swears by this stylish alternative to baggy traditional Fruit of the Loom sweats. The slender, more fitted design (complete with pin-tucked detailing) ensures that these joggers don't overwhelm or weigh down your frame. But even with a tighter, flattering fit, they are still incredibly soft and comfortable. Don't worry: The fact that these put-together wonders are wildly comfortable can be our little secret.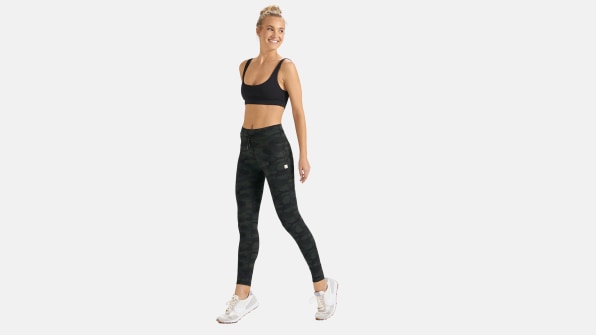 Vuori Performance Jogger and Daily Legging
Don't be put off by the company's profuse sponsored ads on social media—these pants are the real deal. One FC editor, a Vuori convert who bought the widely popular Performance Jogger during quarantine, declares the designs "as soft as butter." The Daily Legging, meanwhile, is the perfect hybrid legging, with its cuffed ankle and drawstring-tied waist.
Carbon 38 Ribbed Legging
To put it bluntly: the quality of the fabric on the Ribbed Legging is exceptional. It's smooth and soft enough to wear casually and supportive enough to flatter all figures. What more could you want from a pair of leggings than high quality, versatility, and perfect fit? If you thought "lots of colors" you're in luck: These leggings come in 13 different hues to fit any palette preferences you have.
Men's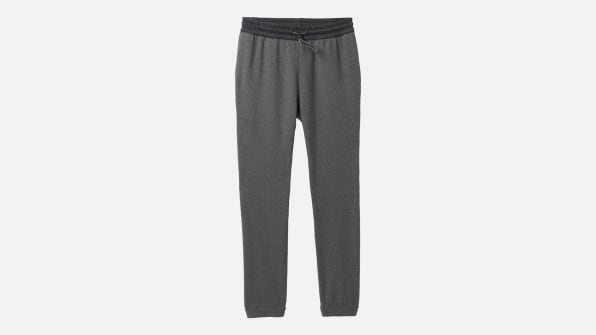 Prana Theon Jogger
You would never guess that these joggers are made of organic cotton, thanks to the double-knit textured construction that gives these pants a high-performance feel. The soft ankle cuff doesn't feel too restrictive, and the clever hidden zippered pocket is useful and keeps the design looking sharp.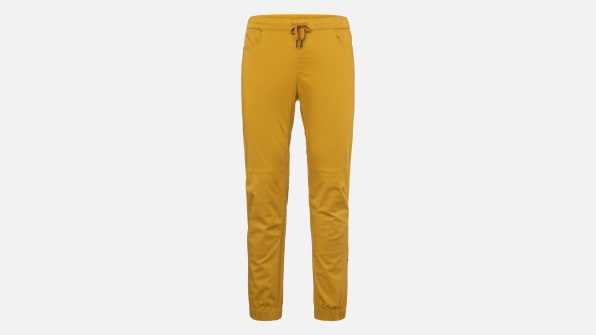 Black Diamond Notion Pants
There's a strong chance these will be your favorite pants that you've ever worn. Made of organic cotton twill with the perfect hint of stretch, these pants were designed specifically for rock climbers—so they're durable (like, the scrape-it-across-rocks-and-they-won't-show-any-signs-of-wear durable) and are full of smart features that translate to everyday wear, such as deep front pockets, two rear pockets, and a handy hip pocket.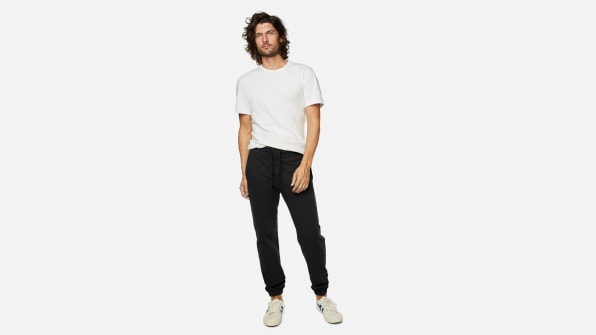 American Giant Classic Sweatpants
Scroll through the reviews on American Giant's Classic Sweatpants and it won't take you long to find comments like "favorite sweatpants ever" and "worth every penny." These sweats are made with cotton fleece, so they're soft as a cloud. And to accommodate all heights, they come in 29- and 33-inch inseams.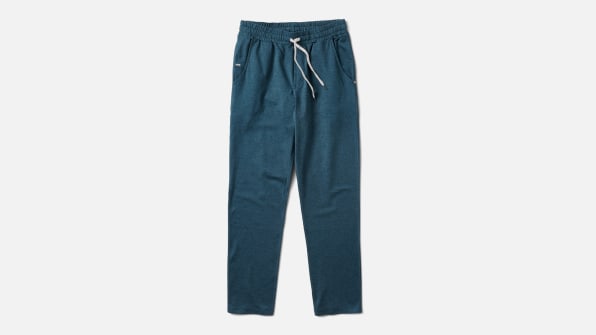 Vuori Ponto Performance Pant
Vuori has done it again with the Ponto Performance Pant. These sweatpants sport a more modern, straight leg fit, but are as buttery and soft as any other piece of loungewear out there. They look put-together and well designed, so they can easily take you from binging on Netflix to dashing out the door to run errands. Chances are, you'll want these in every color. 
Looking for more recommendations? Check out our other handpicked suggestions.
Fast Company may receive revenue for some links to products on our site.