Today, Walmart is announcing a big, long-rumored plan to counter Amazon Prime. It's called Walmart Plus.
What is Walmart Plus?
Walmart Plus is a subscription service that will launch nationwide September 15, offering free same-day delivery on the 160,000 items sold at Walmart Supercenters. Those items include everything from fresh produce to toys to office supplies.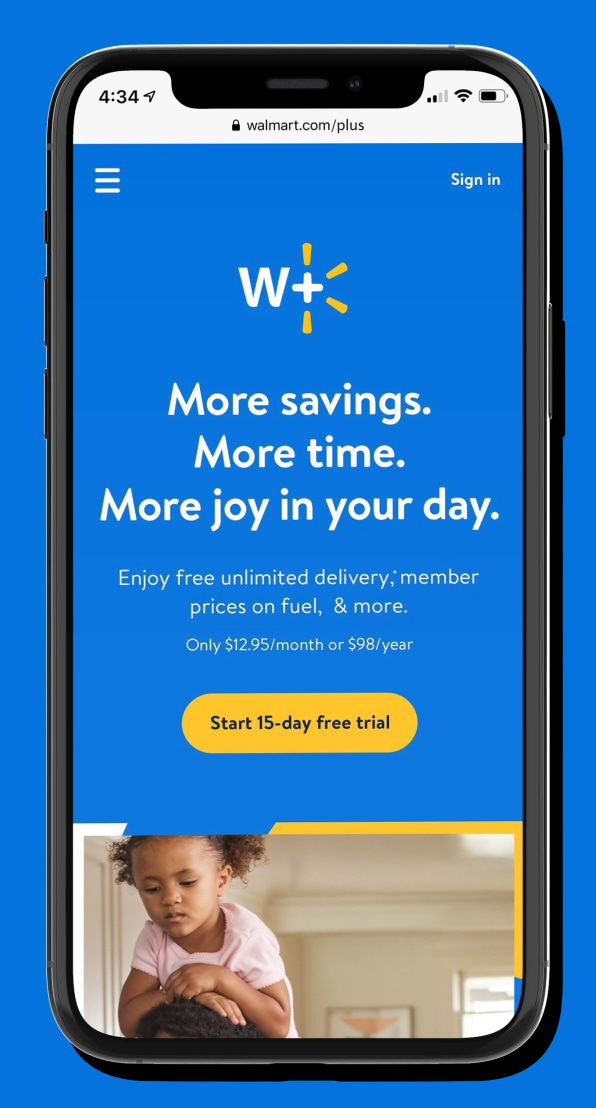 Right now, Walmart offers same-day delivery for $10 on orders with a $35 minimum.
There are other smaller benefits. Walmart Plus members who still shop in the store will be able to scan items on their phone, and check out themselves through the app—sort of like a lower-tech version of the autonomous Amazon Go store. Additionally, subscribers will save 5¢ per gallon of gas purchased at Walmarts and Sam's Clubs.
What will the service cost?
$98/year or $12.95 per month. That's about $20/year cheaper than Amazon Prime, which currently has more than 150 million members.
Are there any catches?
There's still a $35 order minimum for the free delivery. That minimum order is identical to Amazon Prime Now, which is Amazon's main subscription delivery service that also offers same-day delivery.
I really like Walmart pickup. Is that going to be a subscription thing now?
Nope. Walmart's existing, (and very good) pickup option will still be available to anyone. Additionally, you can still order same-day delivery with Walmart for a price of $10 per order.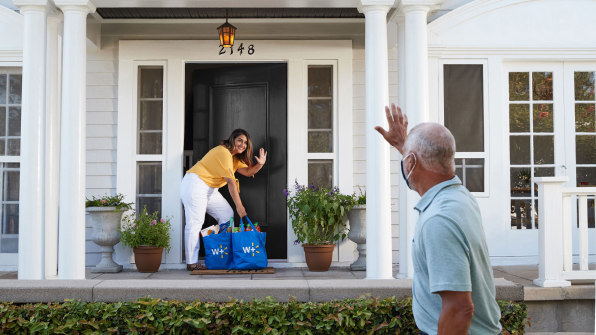 Is it worth it?
For now, Walmart Plus lacks any sort of entertainment component; you can't stream any free movies and shows like you can get on Amazon. (When asked if media might come to the service soon, Janey Whiteside, executive vice president and chief customer officer at Walmart, said "no comment.")
However, Walmart Plus goods are sold for their shelf prices. That means there's no markup or Whole Foods brand tax. So the math here is pretty simple: If you already use or plan to use Walmart delivery 10 times a year or more, then Walmart Plus is a better deal.
Why doesn't Walmart Plus have more features?
For the rollout this month, Walmart says its focus is on "convenience and savings"—the two biggest priorities for shoppers in the middle of a pandemic, the company says. However, Whiteside promises that more perks will be forthcoming, much like Amazon Prime offered more benefits over time: Amazon's free music streaming, video streaming, and photo upload services all hit nearly a decade after Prime's launch in 2005—and that's just the start of its additional benefits over free shipping.