According to the creators of Netflix's new docuseries High Score, this is exactly the kind of experience video-game designers have always strived to create for players.
It's also the kind of experience they wanted to create with High Score, whose six 40-minute episodes are so immersive and engaging, viewers may be shocked to reach Game Over so quickly.
Director France Costrel first became interested in video games as a subject when she worked as showrunner on Great Big Story's Emmy-nominated series, 8-Bit Legacy. After it was over, though, she realized there was a lot more story left to tell. More importantly, though, she realized there were also other ways to tell it. What if someone looked at video games through the lens of the people behind them—not only the creators and the characters, but also the players?
What if that someone was she?
Costrel soon began putting together a deck to pitch Netflix on the idea, and then recruited some of her former colleagues from Showtime's ​docuseries Dark Net​, including executive producer Melissa Wood, to bring it to life. The next step was figuring out just what kind of show they would create together.
"A lot of the focus on other documentary series have been more on the games themselves," the director says. "And we felt like this was a good opportunity to go through more behind-the-scenes stories with these people and explore their creativity."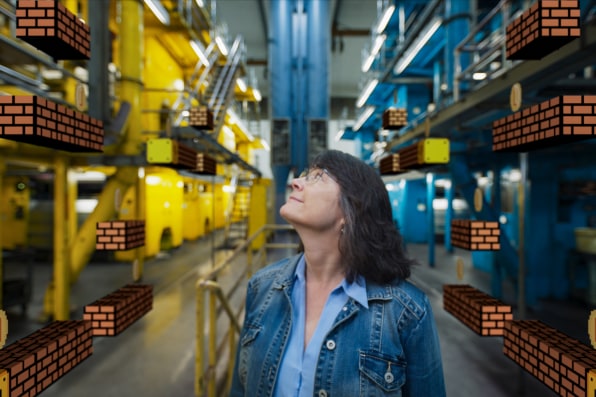 Instead of turning each episode of the series into a deep-dive on one game or one gaming system, the team chose to create an overarching narrative spanning across different games and people. It was a storytelling challenge not only to find the stories they wanted—the unsung heroes of gaming, and fresh details on oft-told tales alike—but also to weave them together. The team spent six weeks whiteboarding stories about the inventors of Pac-Man and Super Mario Bros, but also those of Becky Heineman, a world-renowned programmer who also happens to be the world's first video-game champion, Jerry Lawson, the engineer who quietly invented video-game cartridges in the mid-1970s, and people who worked as Nintendo "game counselors" in the mid-1980s.
The next step was figuring out the style of how they would tell, and interlink, all of these stories.
What the team landed on is a sleek, playful, ADHD-friendly format—a mélange of bleep-bloop sound effects, archival footage of 1980s malls, liberal use of animation—that feels like the opposite of watching somebody else play a video game.
"We kind of knew what we didn't want to do," says Melissa Wood. "We knew it was going to be a nostalgic series, but we didn't want it to feel historical. We didn't want talking heads and then cut to a picture or archive footage and then back to a talking head. And because of our experience on Dark Net where we worked with a lot of screens. We knew that it would get pretty old looking at games on screens after a while, so the challenge was for it to feel active; that even though it was nostalgic, it was still present tense and viewers would feel like they're engaged with a story that's unfolding."
"We wanted to blur the frontier between reality and fantasy in the same way that games immerse you into a new world," Costrel adds. "And then we really wanted to have animation be a part of that."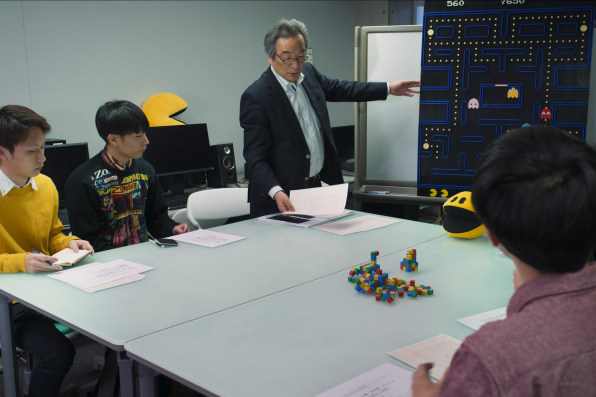 Indeed, it is. Instead of the dreaded actor recreations that pepper most documentaries about the distant past, High Score features animation that looks like it was plucked out of a cutscene. Shiny green pipes from the Mario world emerge from the streets of Japan, turtle shells in tow, when it comes time to meet a key figure in the Nintendo story. Easter eggs for the super fans are buried throughout the animated moments, although the creators demur on naming them during our interview. (A nonanimated Easter egg, though, is that the series' narrator is none other than Charles Martinet, the voice of Mario.)
All the effort ultimately produced a hodgepodge of stories, compellingly told, that fire at your brain's nostalgia center like it's a Space Invader, while clearly elucidating how this multibillion-dollar industry came to be.
Game on.