A recent study reported that 36% of people had increased the amount of candy they were eating during the pandemic. Survey or not, it should come as no surprise that over the months of the pandemic, people have been seeking out any comfort they can, and for many that comes through food.
Some people bake bread. Others bury their faces in cookies, as sales boosts appear to indicate.
Looking up and down the candy aisle, though, Mayssa Chehata couldn't find anything that spoke to her. Here she was, a vet of Uber, SoulCycle, and Daily Harvest—a millennial adult looking to satisfy her sweet tooth—but nothing hit the spot.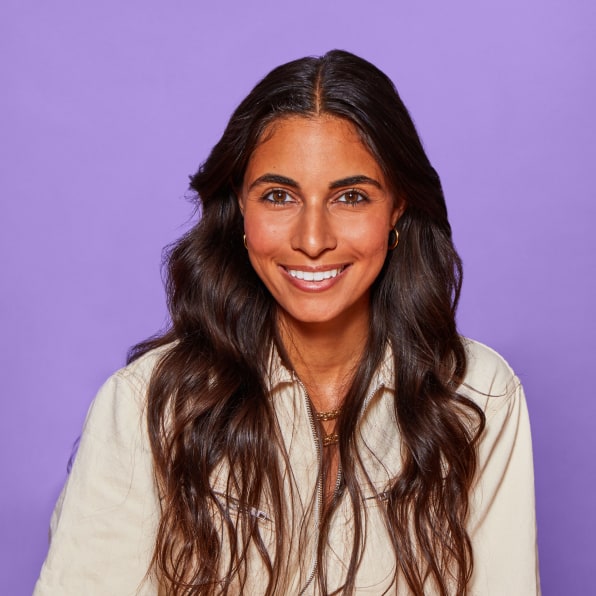 "I kept asking myself, why isn't there anything in that aisle that will satisfy my craving but isn't full of sugar?" she says. "Also, from a branding perspective, I was looking for something that wasn't just aimed at kids, or super-premium and high-end. There wasn't anything in that happy medium. So I was looking for a better option."
Every time she went to the grocery store or was walking through the airport, she kept an eye out for when Big Candy would launch something that fit the bill.
But after two years of waiting, she decided to take on the challenge herself.
Now she's launching Behave, a direct-to-consumer candy brand that's coming out of the gate with three flavors of low-sugar, low-carb gummy bears, naturally sweetened with monk fruit.
To start the process, Chehata decided to cold call a few chefs to talk about how to create something that would taste incredible, without the nutritional baggage of traditional candy.
"Instead of going to one of these R&D food science labs where you give them nutrition requirements and they back into a product for you, what if I actually worked with a chef, someone who's worked with pastries and desserts, someone with a stellar reputation who I know would create something incredible?" she says. "That's when I connected with Elizabeth Falkner."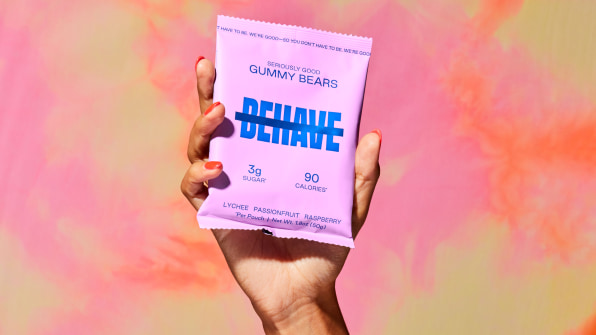 Falkner is a celebrity chef and Food Network regular, and now Behave's head of candy.
"We met and she was as excited as I was at the prospect of launching a product like this, and that was another big catalyst for me to think this was an idea worth doing and a challenge I want to take on," says Chehata. "She's my Willy Wonka."
The branding behind Behave was done with Brooklyn-based studio Gander, and Chehata cites the founders of Magic Spoon cereal—another DTC brand for guilt-free comfort sweets—as a source of inspiration and practical help. The resulting look is minimalist and bold, a deliberate play for adult eyeballs over kids.
"From a messaging and tone perspective, we're talking to the millennial adult consumer," says Chehata. "Our name is Behave, but our (logo) is Behave crossed out, because we want to go against the idea that you have to eat or live a certain way. We're constantly being told how to live, and we just wanted to take a more fun approach."