For the U.S. to climb its way out of the coronavirus crisis, experts have said we need a rapid, cheap, and effective COVID-19 test. Currently, our existing testing either takes too long to deliver results, is too expensive to be done frequently, or is too painful, which deters people from going. Many options are some combination of all three. But the key to safely returning to the office or sending our kids to school, especially as we wait for a COVID-19 vaccine, doesn't lie in just one "perfect" COVID-19 test: We need multiple rapid and affordable tests, from a variety of supply chains.
There are already some rapid COVID-19 tests on the market. The Sofia SARS Antigen test by the Quidel Corporation has about a 99% accuracy, takes about 15 minutes to give results, and is already in use. One pharmacy in Arkansas reported that they've administered more than 800 in about two weeks. But the test costs $95, which may not be a feasible price for most Americans, especially if they were to get tested multiple times a week.
Jeff Huber, CEO and cofounder of OpenCovidScreen, which is a coalition of scientists and biotech leaders working to drive innovation for COVID-19 tests and in turn accelerate the return to work and school, says the COVID-19 testing solution needs four elements: frequency, as in done at least weekly; a fast turnaround of either point-of-care or next morning results; a cheap price of about $10 to $20; and an easy method of collection, such as saliva. "If you look at the market today, there's tests available that address one or two of the pieces, but there's nothing that brings all four together," he says.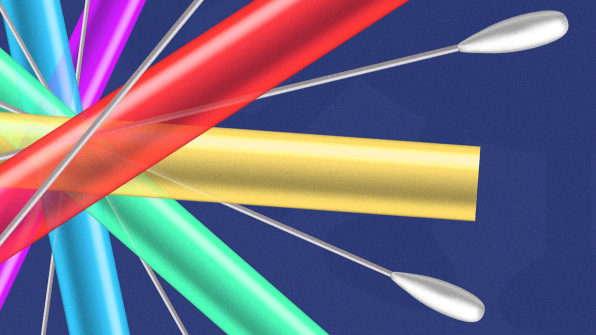 OpenCovidScreen is partnering with Xprize for a new Rapid COVID Testing Competition. Registration is now open and teams can join until August 31. Tests must meet a few key requirements: use a minimally invasive collection procedure (such as saliva), have a maximum turnaround time of 12 hours (though they want to aim for a shorter window, like as quick as 15 minutes), and cost less than $15 per test, including all materials, and be even cheaper once scaled.
Even if a team can create a test that meets all that criteria, the competition won't only name one winner. The $5 million prize will be split among five winners, and the 20 finalists will have to go through a clinical evaluation equivalent to what is needed to get FDA approval. "Our goal is to accelerate as many of those as possible through the FDA approval process," Huber says.
"We are woefully short of what we need today," he adds, about the U.S. testing capacity. If a successful rapid testing regime requires that everyone in the country who needs to go back to work or back to school—and anyone who goes in and out of hotspots like nursing homes and prisons and meatpacking plants—needs to get tested weekly or twice a week, it will require a massive supply of tests. "And the reason that people can't imagine it today is because the tests are so expensive and because we have these very limited global supply chains," he says.
Supply chain issues can affect both the collection and lab work of the testing process. When the nasopharyngeal test—which requires a specific swab to get a sample from your nasal cavity—first debuted, those swabs quickly became the weak link of the supply chain (so much so that companies began to 3D print them). And once that swab is sent off, limitations in the amount of staffing capacity at clinical labs has led to a backlog of samples waiting to be tested. To keep up with testing demand, there needs to be enough lab equipment, enough trained workers, enough sample collection tools, and enough of the necessary reagents, which are substances needed for the chemical reaction of the test and which also have been in short supply.
More kinds of tests on the market mean the price of each test could drop, and the more tests available with a variety of supply chains, the less likely that supply chain will be so strained, which would put us back at the first problem of not having enough tests. The timeline for the competition aims to announce semi-finalists by September 15, 2020, and finalists by January 2021, after the top teams do pilot deployments. That's a six-month time frame for winners, though Huber says they want to see the first solutions and pilots in early fall.
Still, we need rapid testing now, and experts outside of this competition are working on that, too. Biopharma company Sorrento Therapeutics announced on Wednesday that it has entered a licensing agreement with Columbia University to bring to market a SARS-COV-2 detection test that uses saliva, gives results in 30 minutes or less, has 97% sensitivity (meaning only 3% of results are false negatives) and a nearly 100% specificity (meaning less than 1% of results are false positives), and does not require any lab equipment, so it can be done on-site before sporting events or at the airport.
The test has not yet received FDA approval—it's in that process now and Sorrento is waiting to hear back from the FDA—but if it is approved, the company expects it to cost around $10 or less. Sorrento CEO Henry Ji says the manufacturing scale should bring the cost equivalent to "a few coffees," which he says is a daily expense people are used to and a price point they'll be willing to pay often, since those traveling or going to certain events may need multiple tests.
This test, called COVI-TRACE, detects SARS-COV-2 through a chemical reaction between the saliva sample and certain chemicals. There's no need to send the sample to a lab; the chemical reaction can be done in a test tube that sits in a heating block (a lab tool to heat samples in test tubes) or water bath, though it needs to reach 63 degrees C, or about 143 degrees F. It may not be possible for everyone to get a heating block for their home test use, but they could be set up at certain locations outside of a lab, or readily available for on-site testing at certain locations like airports or pharmacies. Sorrento says their manufacturing can scale up to a million tests a week, and eventually 100 million a month, without a backlog in lab work (since no lab is needed) or supply sourcing issues.
Experts are hopeful about this test, but there's always concerns that something could go wrong, that proper heating blocks aren't widely available, that there's room for error in at-home administration, or just that the nature of the pandemic evolves again to make things more complicated. That's why the Xprize competition is pushing for innovation in new types of testing, Huber says, that aren't all the same lab-based polymerase chain reaction approach. COVI-TRACE is promising because it is an example of a different type of test, but we most likely still need more. Testing is a safety net against outbreaks—but the U.S. already has so many outbreaks. "At this point we are behind in catching up," Huber says, noting that many countries were faster to adopt widespread testing. "We need to over-index to be able to provide that safety net."